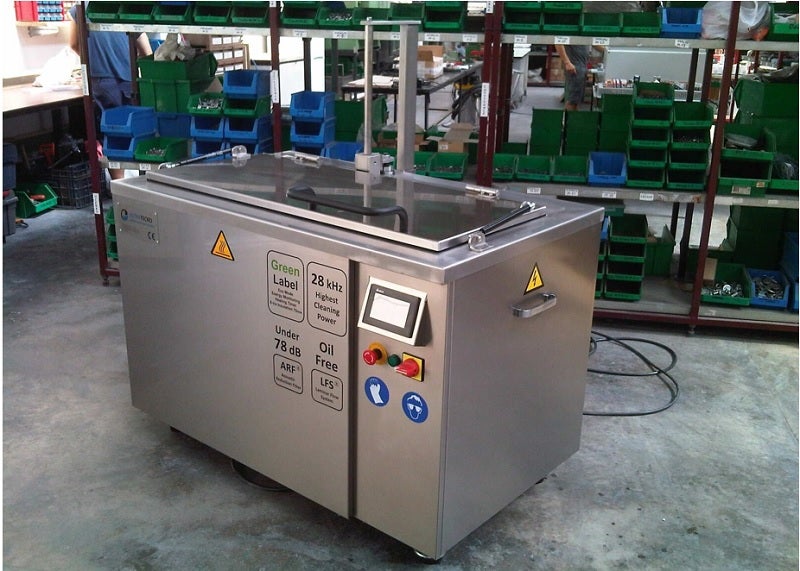 Cleensonic supplies a range of ultrasonic cleaning products and solutions for industries such as mining, marine, truck, auto, defence, aerospace, hospitality, education, medical, oil, gas and waste management.
Ultrasonic cleaning uses not just water to agitate a fluid, but a combination of water and an appropriate solvent or detergent can enhance the effect. Cleaning normally lasts between 15 and 30 minutes but can exceed 60-90 minutes, depending on the object to be cleaned.
Ultrasonic cleaning equipment for industrial applications
Ultrasonic cleaning is the most effective method for cleaning small interior cracks and crevices, producing a high-performance clean both inside and out. It can optimise efficiency and maintain operations.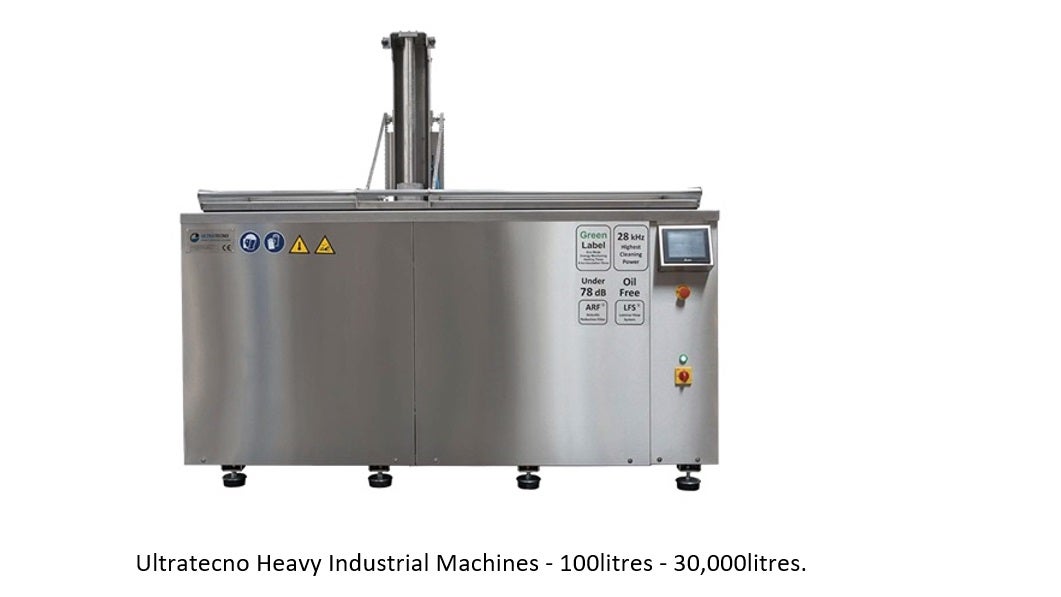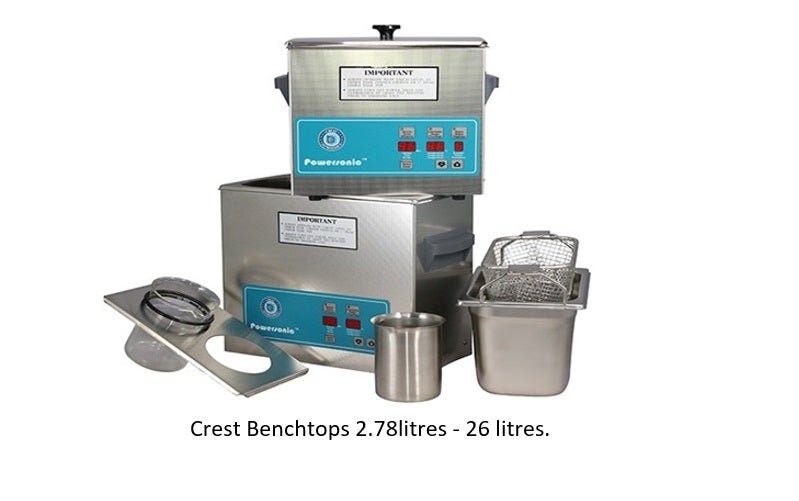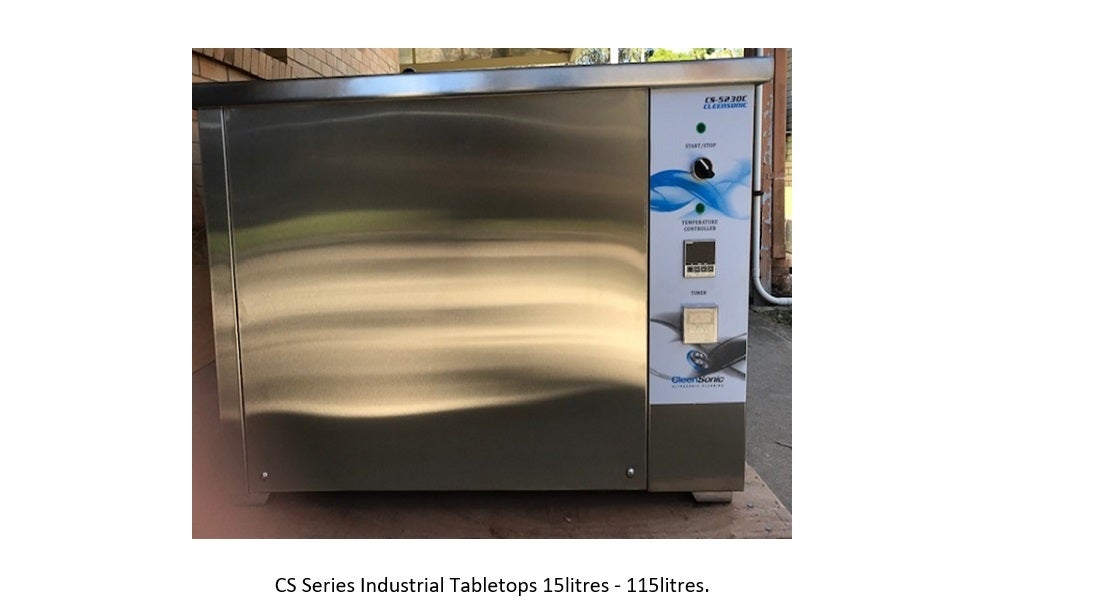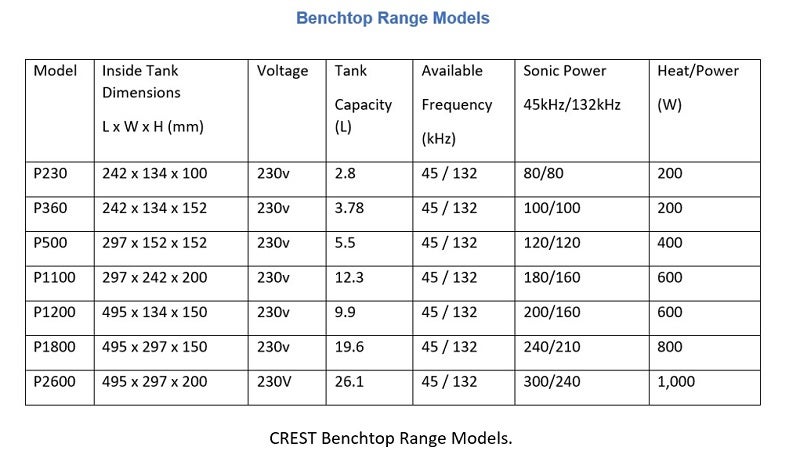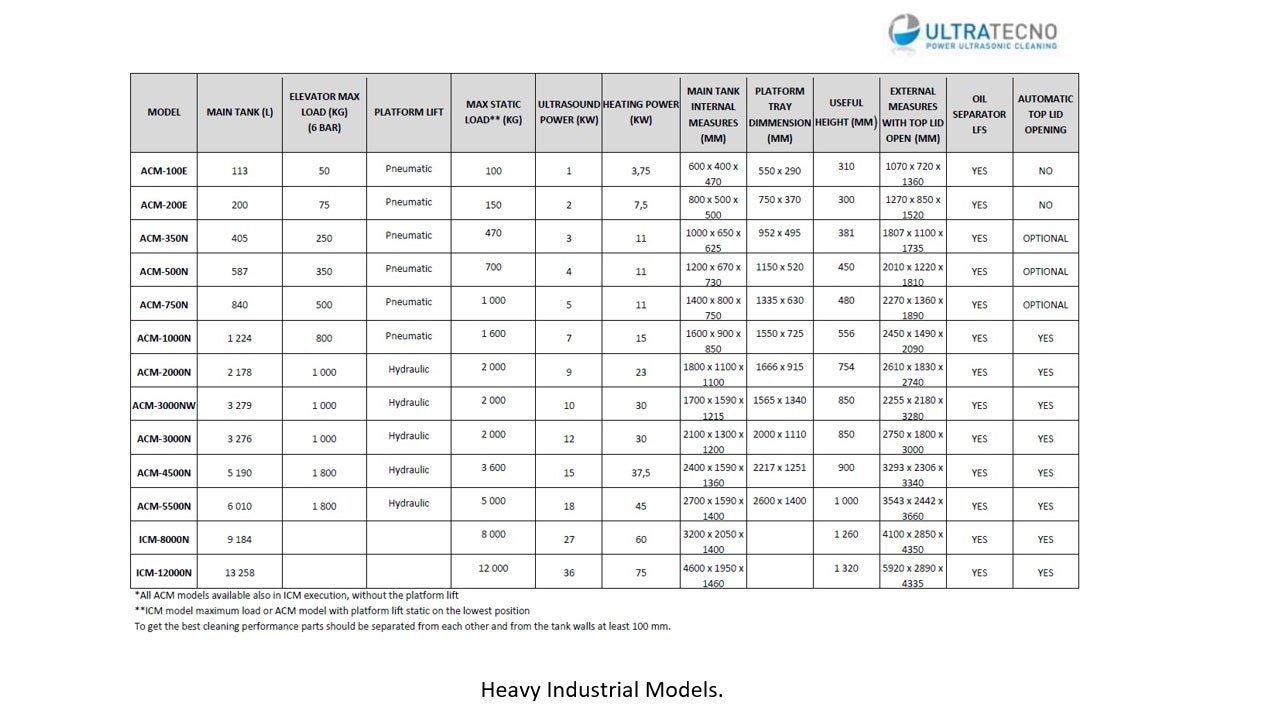 Our ultrasonic cleaning machines and environmentally friendly cleaning solutions remove dirt, machine oils and other contaminants from parts, equipment and even blind holes.
There are five major advantages of ultrasonic cleaning, notably:
Consistent cleaning results
Hands-off cleaning and reduced contact with harmful or adverse chemicals, providing health and safety benefits
Increased productivity
Adjustable and non-contact scrubbing action
The ability to clean hard-to-reach areas
Selecting an ultrasonic cleaner
Many first time buyers of ultrasonic cleaners are unsure what equipment will work best for them. Selecting the right equipment is really just a matter of applying the correct criteria.
How big a tank do I need?
It might seem that all you need to do is measure your largest part and size your tank accordingly. Actually, a better route is to take a look at all your parts: If you are cleaning the same thing in every batch, or only deal with small parts, the choice is easy. But if you have a wide variety of part sizes and geometries, take a look at the mix. Are there just one or two large parts, and many smaller ones? It may not make sense to buy a larger system just for a few parts. Tank pricing rises rapidly with size.
Do I really need heat?
Unless you will always fill your tank with hot water, and refill it with hot water and cleaning chemistry every time it cools off, yes, you need heat. Ultrasonic energy moves best through water at a temperature between 40°C and 70°C. In addition, hot water helps dissolve many soils, further enhancing parts cleaning.
Do I really need a parts basket?
Maybe not. Remember that you don't want the parts resting on the bottom of the tank. This inhibits the transmission of ultrasonic energy through the water, as the transducers are usually mounted on the bottom. Some people with larger parts just make a simple stand or spacer to keep their parts off the bottom and it works fine.
High-performance ultrasonic cleaning results
The following are the main factors that influence the effectiveness of ultrasonic cleaning:
Time: cleaning time will vary greatly depending on the contaminant being removed
Temperature: operating at temperatures ranging between 40°C and 70°C can enhance the effect of the chemistry in the solution and assist in accelerating the cleaning process
Chemicals: ultrasonic cleaning in an aqueous solution is optimum at 40°C. The selection of chemicals is a vital component in improving the cleaning effect of the ultrasonic equipment
Frequency: the higher the frequency, the gentler and more penetrating the cleaning while lower frequencies are more aggressive and used where substrate sensitivities are not a concern
Power of the ultrasonic system
Loading: the volume (configuration) of the part being cleaned. The shape of a component being cleaned might require agitation or rotation to remove trapped air or enable a thorough clean
Benchtop ultrasonic cleaning machines
A leading developer in the precision ultrasonic cleaning industry, CREST manufactures benchtop units that incorporate ultrasonic technology. They have been used in both aqueous and solvent systems, which serve a wide variety of cleaning applications.
That same high-performance technology is incorporated in our new series of Powersonic™ Tabletop cleaners, which provide significant industrial strength and quality at a tabletop price.
With capacities ranging from 2l to 26l, these benchtop units are ideal for the dental, carburettor, medical, laboratory and jewellery cleaning industries, as well as other small part cleaning applications.
See Image 4: CREST Benchtop Range Models.
Industrial tabletop systems for workshops
The CS SERIES Industrial tabletop units are suitable for applications in engineering and automotive workshops and designed to clean small to medium-sized metal components and mechanical assemblies.
These tabletop solutions feature a heated ultrasonic tank with a durable stainless-steel tank and body.
See Image 5: CS SERIES Industrial Table Top Models.
Single-tank heavy industrial cleaning equipment
UltraTecno's ACM/ICM Series of cleaning solutions have been engineered to provide cost-efficient ultrasonic cleaning in a single tank solution.
UltraTecno cleaning systems are recognised worldwide for their build quality and using the latest technology. Their ultrasonic and supersonic cleaners offer extensive cleaning results by reducing consumption costs and labour without using solvents.
Our standard ACM range includes a hydraulic or pneumatic lifting platform (up to 2t) for the automatic stirring movement of the parts during the cleaning process.
See Image 6: ULTRATECNO Heavy Indsutrial Models.