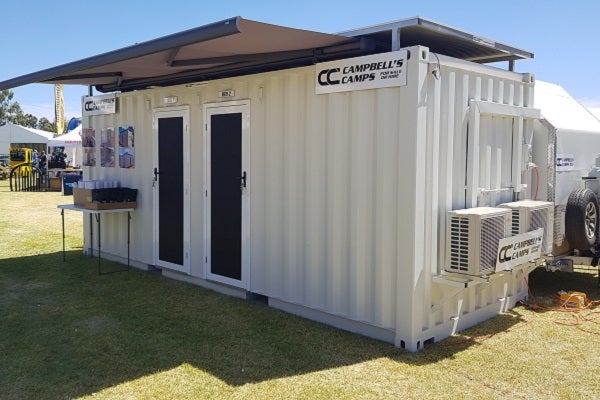 Campbell's Camps designs, constructs and supplies sea container buildings for all types of applications, from site offices to remote exploration camps.
We focus on having a strong, durable product that can easily withstand adverse environments but also offers the comfort you need when working on-site. We cover all aspects of site buildings including bedrooms, bathrooms, kitchens, absolution blocks, offices, storage units, gyms and mess halls.
We also custom-design containers to suit any application and our team can ensure a quick turnaround with the highest level of quality.
Comfortable container buildings for mining camps
Our mining camps are made from durable and comfortable self-contained sea containers.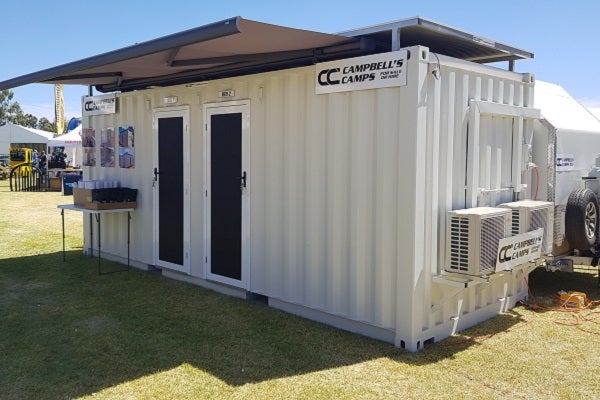 Campbell Camps offers container buildings for mining camps.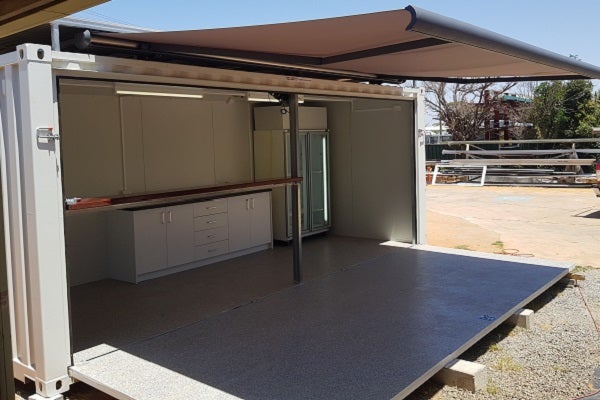 We use high-quality parts and build to stringent Australian regulations and standards.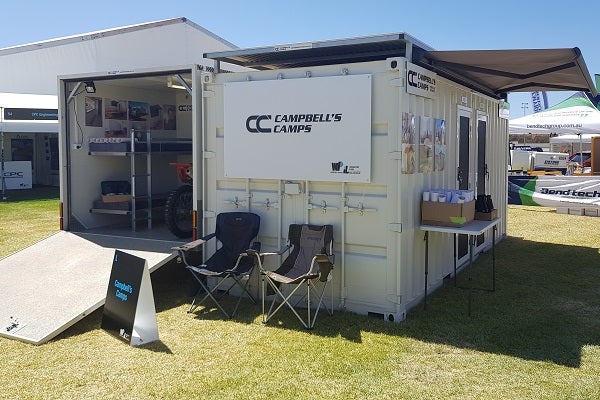 Campbell Camps prides itself on exceeding client expectations.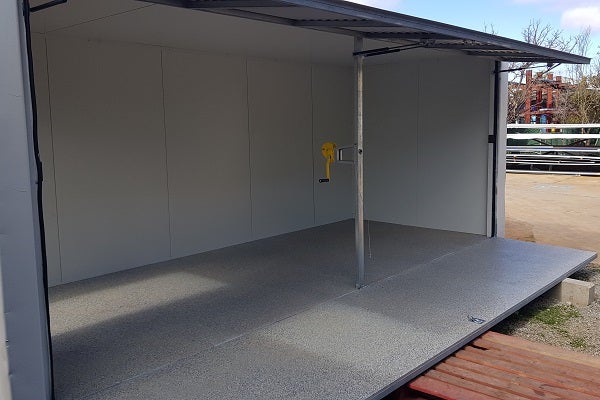 All of our products can be fully customised to suit your needs.
A wide range of designs are available, from bedrooms, kitchens, bathrooms, laundry rooms and offices, and the robust exterior of our containers makes them hard-wearing and suitable for all weather conditions.
Our containers are available for hire or purchase and can also be customised to meet the needs of your company and employees.
All our buildings start as a 20ft or 40ft empty sea container lined with fully insulated fridge panel. They can be purchased fully furnished and ready for the site or left empty to furnish at a later date as you see fit.
We offer an incredibly flexible custom design so that it's possible to create virtually any layout needed. We use high-quality fittings and fixtures, with all electrical and plumbing work carried out to stringent Australian standards.
We offer a four-week turnaround time from design to completion to deliver new mining camps. Short-term hire contracts start at three months.
Customisable designs for your mining workforce
Our portfolio includes the following products, as well as custom designs to suit your needs.
Bedroom options include en-suites while bathroom options include laundry facilities.
Available kitchen options include freestanding equipment, commercial ovens, stainless steel benches and additional containers for more dining space.
Our office and storage containers also have a range of optional extras such as windows and internal doors, additional power sockets, and dangerous goods units.
Flexible and swift design and construction capabilities
Campbell's Camps has a highly skilled team and large trade base that can cater to all your mine site construction needs. With a flexible workforce based in the Goldfields area, we can mobilise quickly to ensure minimal delays and associated costs.
Our network of architects, engineers, interior designers, planning supervisors and specialist sub-contractors allows us to deliver a seamless construction service. Our expert knowledge and years of experience in the field combined with these tried and tested professional relationships enable us to meet all your technical and design requirements.
Clients have consistent, direct access to the our team at all times and every project. By using Campbell's Camps for your mine site construction project you will be partnering with an efficient, experienced company with a commitment to customer satisfaction and sustainability.
About Campbell's Camps
Campbell's Camps is a subsidiary of Campbell's Carpentry, a family-owned and run business based in Goldfields, Australia. We are an established but fast-growing business with the capacity to run multiple projects throughout the Western Australia region.
We have been in Goldfields for more than six years and have strong links with local builders, companies and clients. We practice all aspects of carpentry and construction, from small renovations to large, commercial and mine site projects. We strive to exceed the expectations of our clients with attention to detail, efficiency and productivity
We are committed to being timely, sensibly priced and focused on a first-class finish.