Elite Relocatable Offices
Modular and Flat-Pack Style Building Units

Address
Elite Relocatable Offices,
PO Box 2,
New South Wales,
Bringelly 2556,
Other,
Australia
Phone
For 20 years Elite Relocatable Offices has been providing the commercial industry and the public sector with unique modular and flat-pack style accommodation. We specialise in up-market buildings for use as on-site marketing offices, work offices and accommodation units.
Elite Relocatable Office is a family-run and Australian-owned company, operating out of Sydney, NSW, Australia. We have delivered our flat-packed buildings up and down the eastern sea board of Australia and as far as Norfolk Island, in the middle of the Pacific Ocean off Australia.
Modular or flat-pack accommodation
We offer clients a variety of buildings to choose from, providing up-market office accommodation as well as one of our specialised units. We can provide either modular or flat-pack accommodation for mine sites and can tailor our buildings to suit your exact needs.
Temporary accommodation for the mining industry
Elite Offices can supply temporary accommodation for the mining industry as a more comfortable and cost-effective alternative to a container block or donga. Our ergonomically designed buildings ensure that you have loads of natural light and plenty of space to use.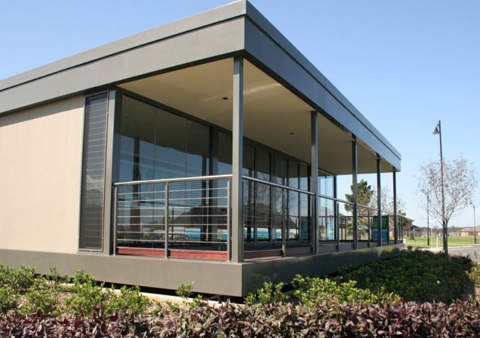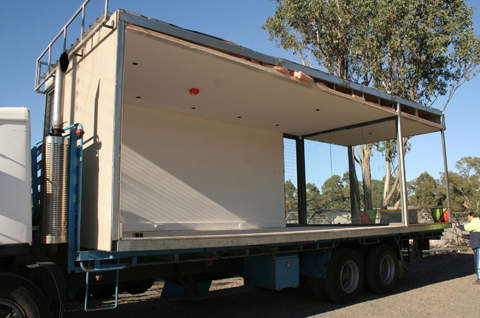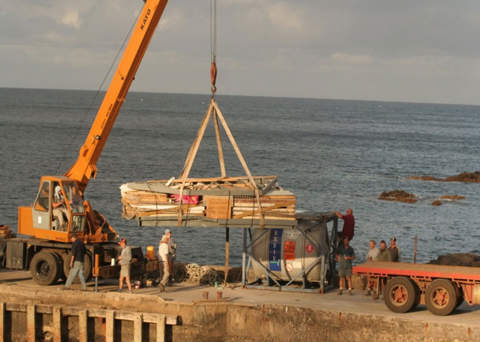 Our temporary accommodation is flat-packed and easy to install, taking only one to two days to complete, and our unique design means that we can flat-pack and erect our units in most locations. They are easy and efficient to transport, with multiple units able to fit on one truck (up to ten on a B-double), meaning they are flexible to supply and allowing reduced transportation costs.
Our temporary mining accommodation allows for plenty of add-ons such as air conditioning, cupboards, beds, lights and much more. All units can be custom designed to meet your needs.
Custom-designed offices for mine sites
Whether you require an open plan workspace, meeting room, reception office or staff lunch room, Elite Offices can customise and design your own office to suit your individual needs.
Our offices are easy to move and give a professional and up-market look and feel to your site. All units can be customised to meet your needs and are great value for money.
Elite Relocatable Offices
Elite Relocatable Offices
PO Box 2
New South Wales
Bringelly 2556
Other
Australia



Telephone Number




Fax Number




Email Address