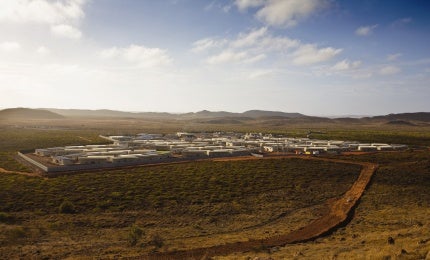 Algeco Scotsman is a market leader in supplying modular space, secure storage solutions and remote workforce accommodations for the mining industry.
Algeco Scotsman is a worldwide solution provider with more than 60 years of experience delivering temporary or permanent spaces for the mining and energy industries, government, education, military, disaster relief and construction. The company responds quickly and effectively to design, deliver, install, service and collect for return non-permanent solutions.
Modular building accommodations, camps and offices for the mining industry
Algeco Scotsman designs customised village solutions for mining clients, taking into consideration both the physical and financial constraints to find the right model for each customer.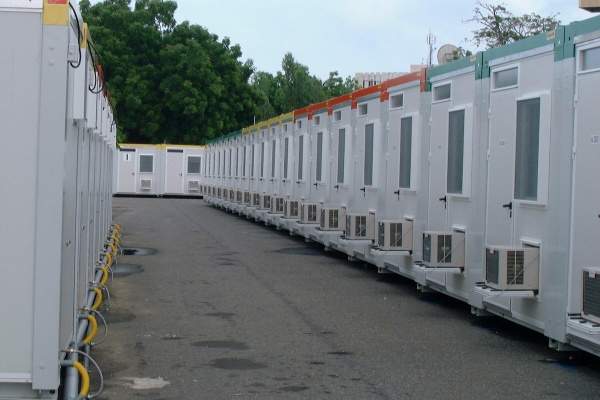 Algeco Scotsman provides modular space, secure storage solutions and remote workforce accommodations for the mining industry.
Modular construction offers a genuine, fast-track method of delivering new facilities in a high-quality controlled environment.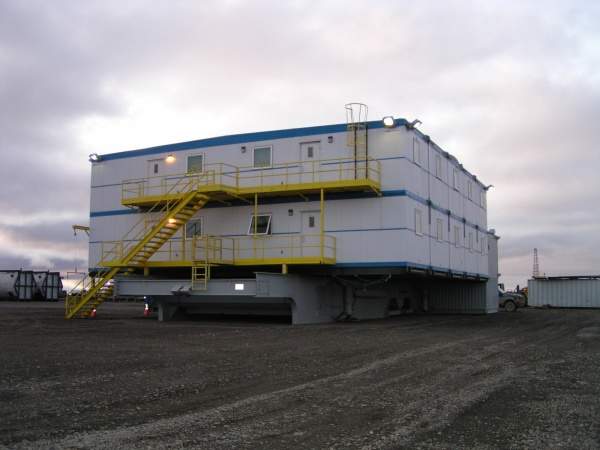 Long and short-term accommodation can be designed for adverse conditions and isolated regions, including this one in Alaska.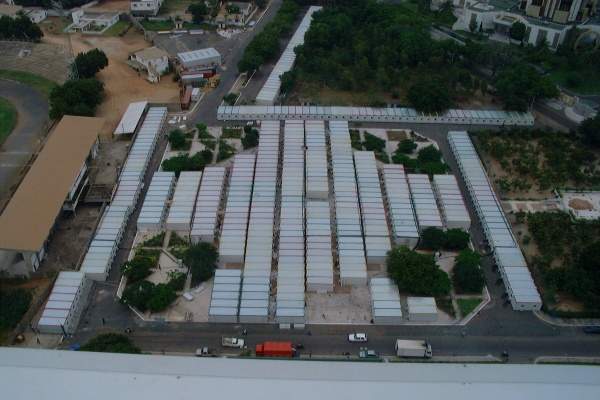 Algeco Scotsman designs tailor-made villages for mine operations quickly, efficiently and within budget.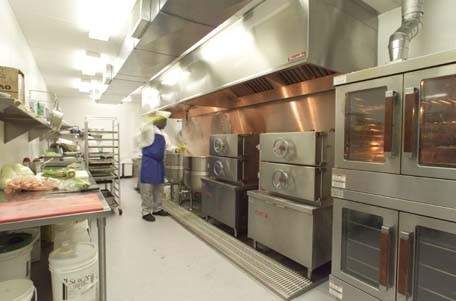 The company's complete workforce housing complexes includes modern conveniences with facilities such as fully functional kitchens and dining halls.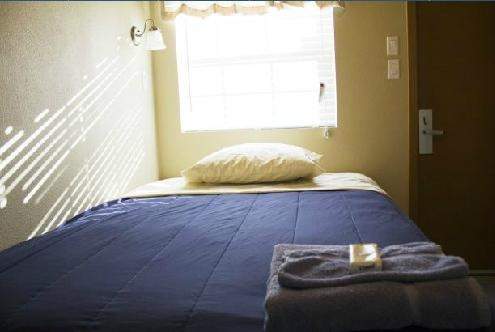 Algeco's workforce housing sites offer first-class interiors and modern, comfortable furnishings.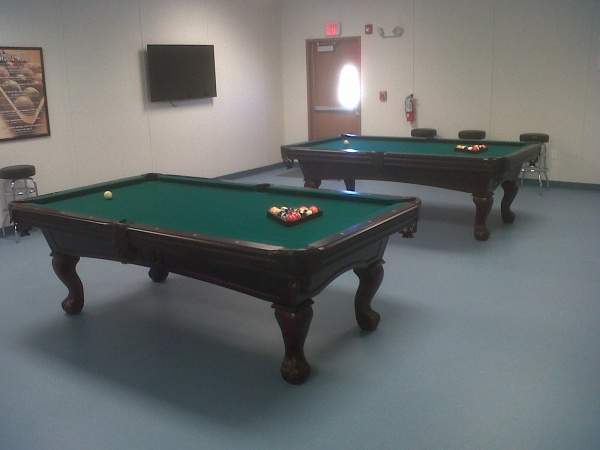 Social and recreational activities help mine workers in remote locations relax between shifts.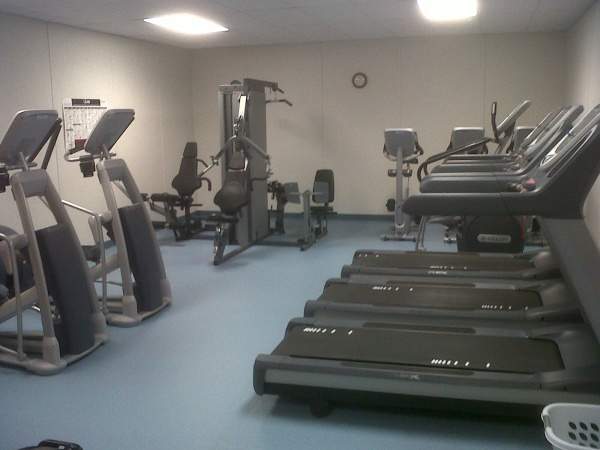 In addition to standard facilities, recreational facilities and fitness centres are available to support staff well-being.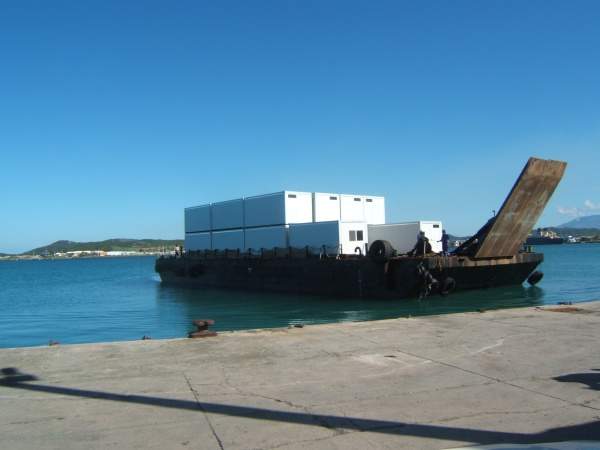 Modular housing and facilities are fully flexible and can be quickly relocated to remote mine sites.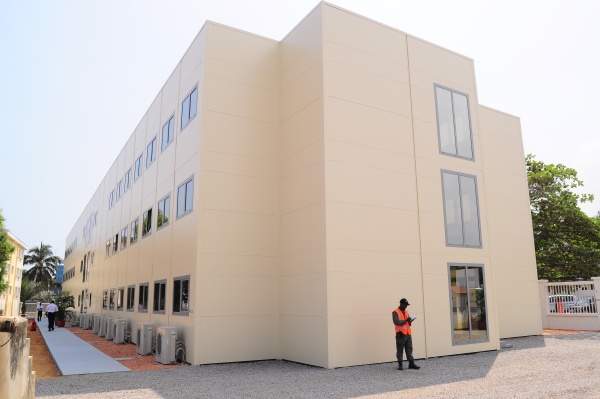 Algeco Scotsman offers complete workforce accommodation, as well as large and small office buildings and VIP staff quarters.
The company has a woldwide lease fleet of more than 300,000 units and operates more than 8,500 beds and associated facilities worldwide directly for customers. Algeco Scotsman serves more than 70,000 customers across five continents from Africa and the Middle East to South America and South East Asia.
Workforce housing is provided quickly, effectively and economically by Algeco Scotsman. The company's extensive inventory of modular, turnkey village infrastructure is available for rapid use. Algeco also custom builds accommodation in response to clients' unique project requirements.
Whether your site needs accommodation for a few people or several thousand mine workers, Algeco Scotsman will deliver:
For short, long-term or permanent needs
To urban or remote locations
First-class interiors and modern, comfortable furnishings
Accommodations equipped for the most adverse and demanding environments (from the hot desert to cold arctic climates)
Algeco Scotsman's experts work with operations to create a fully functional village to help maintain the optimum performance of the workforce.
Permanent and temporary mine workforce housing
Algeco Scotsman offers complete workforce accommodation packages that ensure mine workers enjoy a home environment that is comfortable, includes modern conveniences and has excellent facilities and services for both function and recreation.
Workforce housing packages can include:
Sleeping quarters
Kitchens and diners
Laundries
Recreation complexes
VIP staff quarters
Fitness centres
Well sites / command centres
Meeting rooms
Build, own, operate village solutions
Algeco Scotsman offers a build, own, operate (BOO) housing solution for mining companies.
The options offer a growing network of accommodation villages located in key mining, energy and infrastructure project hubs. Algeco's villages provide cost-efficient and flexible solutions for fully serviced accommodation.
Algeco's village layout, fit-out and service is designed with the comfort and convenience of guests in mind, with the flexibility and capacity to deliver any combination of:
Full turnkey
Sale for permanent requirements
Remote and regional housing
Prefabricated and transportable modular buildings
Modular construction offers several critical benefits, both operationally and environmentally, including:
Minimised site disruption, enhancing safety for site occupants and users
Site works time is greatly reduced as modules arrive on site pre-assembled, facilitating the installation
Onsite labour and associated transport activity are significantly reduced
Manufacture is undertaken in a factory controlled environment negating the effects of external influences such as weather, which can delay build time
Manufacture takes place concurrently with site works, reducing overall project time
Modular construction offers a genuine, fast-track method of delivering new facilities in a high-quality controlled environment.
Algeco Solutions' modular buildings offer a range of cost benefits and reduced effects on the environment. The company provides a complete turnkey solution covering design, planning, manufacture, fit-out, installation and commissioning.
Algeco's modular facilities are entirely re-locatable, so the end-user gains full flexibility and usability that is unattainable with traditional construction methods. At the same time, Algeco products are long-lasting and well-adapted enough to design permanent buildings.
The company's legacy is grounded in its reputation for exceptional customer service, effective management of business operations and consistent product innovation.
Algeco Scotsman's global presence combined with its local market expertise provides exemplary services that are tailored to meet the unique needs of customers throughout the world.
About Algeco Scotsman
Headquartered in Baltimore, US, Algeco Scotsman operates as Algeco in continental Europe, Elliott in the UK, Williams Scotsman in North America, Eurobras in Brazil and Ausco in Australia.
The group manages a fleet of more than 300,000 units with rental operations in 37 countries throughout Europe, Australasia, Latin America and North America, through its 5,500-employee workforce.
Algeco Scotsman operates a network of branches and depots locations where sales representatives are based, alongside workshops where accommodation and storage units for rental or sale are prepared or refurbished as required. Algeco Scotsman also manages 13 main assembly sites where new units are assembled.