Superior Industries believes in the power of conveyor systems and their ability to produce at the lowest cost per ton. Improvements in conveyor function, design and flexibility, as well as escalating costs for operating haul trucks prove the decision to use conveyors is the most economical method of moving material.
High capacity stockpiling solutions
From fixed and stationary to mobile and radial stacking, Superior's resume is built with a full range of structurally sound stackers.
At the top of the list is our TeleStacker® conveyor. The automated machine is considered the market leader in telescoping conveyor technology. Manufactured with a patented FB® undercarriage, it is also the strongest and safest stacker you can buy.
We have designed and built our TeleStacker conveyors up to 72in wide and 190ft long for production of 6,000t per hour.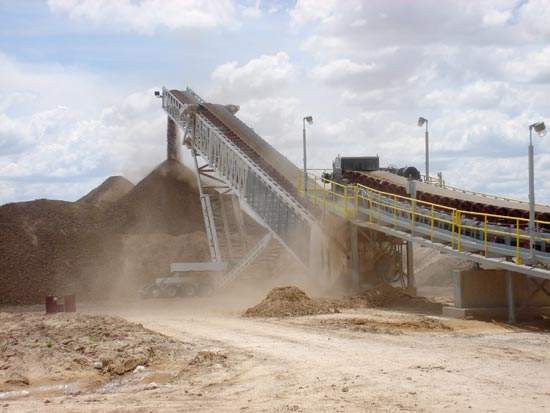 TeleStacker conveyor.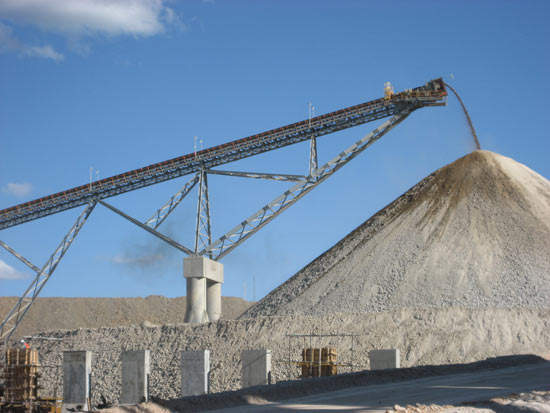 Stationary stacker.
Overland conveyor system.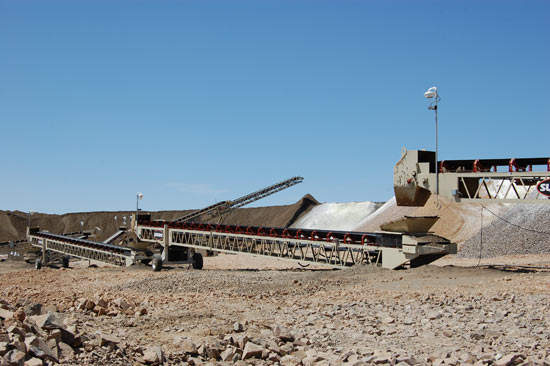 Portable jump conveyors.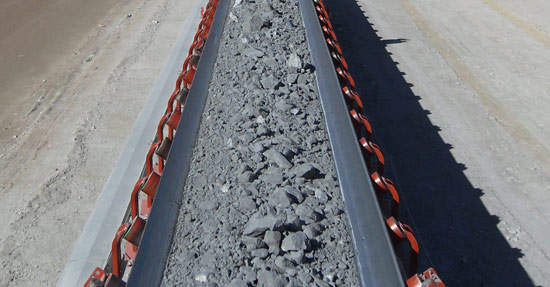 CEMA rated idlers.
Custom engineered overland conveyor systems
Trucking material long distances can be a costly journey considering what you pay to maintenance, labor and fuel. These high dollar factors continue to drive the need for changes in the way material is transported.
Superior provides custom designs and builds a flexible line of overland conveyor systems. Our engineers consider terrain, material, horsepower, take-up weights and a number of other factors to ensure systems are application engineered for trouble-free material handling.
Superior's robust design is centered around our standard eight inch channel, compared to more common three or four inch designs. The thicker frame means less supports, quicker setup and added duration.
Heap leach conveyor packages
With radial stackers, horizontal index conveyors, portable jump conveyors and tripper systems, our product line has evolved to include the resources to support heap leach applications.
Upgrades like radial travel tracks and mobile pivot bases give these conveyors the freedom to move over terrain where high flotation and total mobility are required.
CEMA E and F-rated idlers
Equipped with our patented SpinGuard® seal technology, Superior's idlers are protected by the finest bearing defense system in the industry. The design involves a contact seal that results in less drag compared to similar styles and a triple labyrinth seal. The grease filled labyrinth keeps contaminants away from the ball bearing.
Our most common idlers are stocked by local distributors and backed by quick, one to two day turnarounds on custom designed rolls.
Application specific drive design
Sourcing conveyor parts packages or drive assemblies from multiple suppliers can be a confusing task. You're sourcing and building the package on your own with no real guarantee the components will work for your application.
Superior is equipped with not only the application design expertise but also strong relationships with bearing and motor builders. With one source, you're assured power-matched components and delivery guarantees in less than 48 hours.