Group Line Projects
Lining Solutions for the Mining Industry
Group Line Projects are industrial lining solutions providers specialising in the appropriate specification, selection and installation of lining products to solve a variety of materials' flow handling and wear problems.

Address
PO Box 752113,
Garden View,,
2047,
Johannesburg,
South Africa
Phone
Group Line Projects is an industrial lining solutions provider specialising in the appropriate specification, selection and installation of lining products to solve a variety of material flow handling and wear problems.
The company's product range facilitates the successful handling and storage of bulk materials, while minimising wear, eliminating flow problems, and reducing degradation, segregation and operating costs.
Group Line Projects' products minimise client risk with regards to issues of flowabilty and wear resistance on both new and retrofit installations.
Composite alumina and glass linings for mining applications
In order to bridge the gap between the abrasion resistant and flow-enhancing liners, Group Line Projects' patented Line-OX SF composite alumina ceramic tiles were developed to combine the wear-resistant properties of alumina with the low friction characteristics of glass.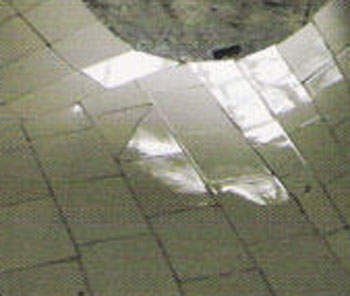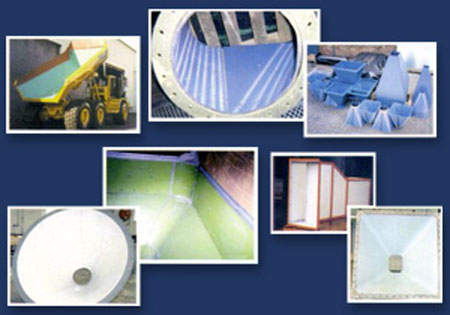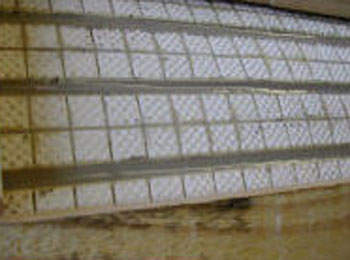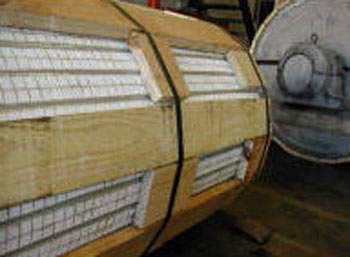 The wear properties of densely sintered alumina ceramics (typically in excess of 90% alumina) are well known and this product has established an excellent reputation in a wide range of applications where its resistance to sliding abrasion is superior to 500 BHN plates by as much as a factor of eight.
The low-friction characteristics of glass have been widely used to overcome blockages, ratholing, arching and plugging in chutes, bins and silos often found on mine-sites.
In standard alumina ceramic lining applications the surface friction may be too high to permit material to flow over the surface. Material both builds up and blocks or merely acts as a dead box with material flowing over itself – Group Line Projects' Line-OX SF tiles can solve this problem.
A sacrificial glass coating is fused to the surface of the ceramic tile at high temperatures. At these temperatures the glass phase reacts with the alumina substrate to form a durable chemical bond. This surface, although very hard, acts as a flow initiator, and as this sacrificial layer wears the ceramic substrate then has the opportunity to polish to a smooth finish in the immediate wear-zone.
Wear-resistant material for lining chutes, hoppers, bunkers and silos
FLOWLINE is a strong wear-resistant material with a low friction co-efficient making it an ideal solution for lining chutes, hoppers, bunkers and silos. Professionally installed, FLOWLINE is relatively maintenance-free, allowing you to focus your time on your mining project. This lining can also extend the working life of your materials handling plant equipment.
With a very low friction co-efficient and zero water absorption, FLOWLINE linings are widely used to eliminate caking, bridging and hanging up of a variety of bulk materials in applications extending through steel and cement production, mining and power generation.
A variety of cost-effective installation methods are available, ranging from simple bolting to rubber backed stick in type liner, space frame construction and even welded FLOWLINE drop in liners or fabricated chutes.
In new applications the use of FLOWLINE liners facilitates shallower chute and hopper angles providing greater design freedom, while in existing installations the simulation of steeper angles through a low friction co-efficient is often the solution to plant blockage problems.
Alumina ceramic and cast basalt tile linings
Group Line Projects offers a full range of alumina ceramic and cast basalt tile linings designed to protect against the effects of abrasive and erosive wear that commonly occurs on mine-sites.
The company has been supplying and installing alumina linings and components since its inception in 1991 to all the major South African corporations including Eskom, Amcoal, Iscor, Sasol, Alpha and Ingwe to name a few. Specific references are available on request.
Alumina ceramic pulley lagging tiles
In a rugged environment such as a working mine, it is recommended that you choose ceramics to line your pulleys to reduce belt slippage, reduce downtime and keep your mine project operational.
Group Line Projects' range of Pulley Line alumina ceramic pulley lagging tiles can be applied to almost any size of pulley, from 200mm in diameter upwards. This corrosion-free system will not rust and is inert to most chemicals and acids. The epoxy resin bonding system seals and protects the outer steel casing of the head pulley.
Plain, smooth alumina pulley lagging is available for lining of non-drive pulleys. Group Line Projects also supplies and installs a range of epoxy resin liner systems for conveyor pulleys. All head pulleys are prepared and lined in the company's Johannesburg workshops at Jet Park, Boksburg.
Groupline Technical Ceramics
PO Box 752113
Garden View,
2047
Johannesburg
South Africa



Telephone Number




Fax Number




Email Address




Links