germanBelt® Group
Conveyor Belts, Pulleys, Wear Protection Equipment, Accessories and Services

Address
Carl-Vollrath-Str. 8,
Bad Blankenburg,
D-07422,
Other,
Germany
Phone
germanBelt® Group provides tailor-made and efficient solutions in all areas of conveyor belt technologies and wear protection. We are your partner for standard or individual solutions excelling in efficiency, quality and customer value. 'made by germanBelt' and 'certified by germanBelt' stand for sustainable quality assurance.
We certify our products in accordance with our high standards. Quality is our number one priority. We do not compromise on quality and leave nothing to chance in quality assurance. The basis of our reliability is the fact that our products are made in Germany. Put your faith in our one-stop shop for quality products and services.
germanBelt® – more than just conveyor belts
Based on competent application-oriented advice and planning, we support our customers by providing complete services. We competently take care of everything, from production to packaging and shipping to installation. We follow your specific needs, whatever they are.
Our expertise includes steel cord conveyor belts, filter conveyor belts, pipe conveyors, corrugated sidewall belts, cutting conveyor belts, chevron conveyor belts, plastic and special-profile conveyor belts, and peripheral system components.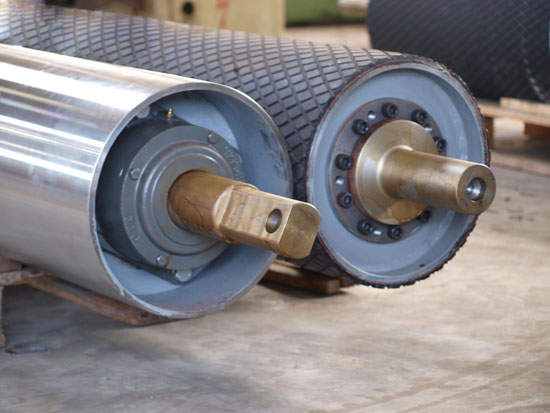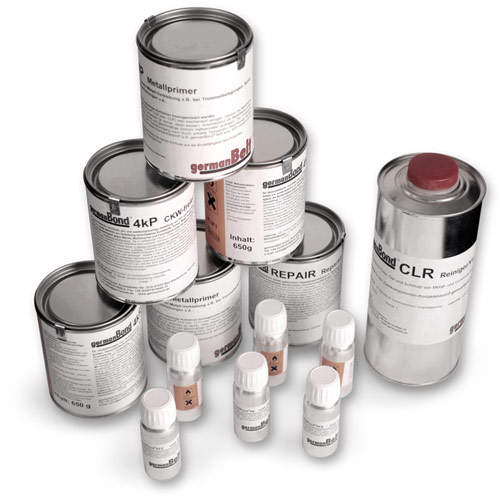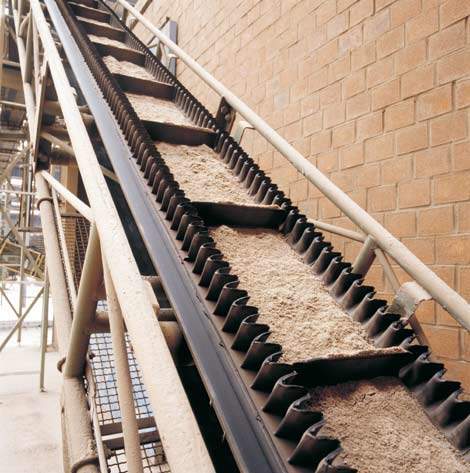 Selected specialist personnel, stationary vulcanising presses and state-of-the-art equipment ensure short delivery times and continuously high quality. We measure our work on customer satisfaction. We have the solution that fits.
Many years of experience with conveyor belt systems and extremely efficient mobile-autarkic equipment ensure the reliable and rapid start-up of your machinery, wherever you are.
Conveyor belt installation, engineering and repairs
Our conveyor belt services include:
Installing conveyor belts with self-supporting mobile equipment – worldwide
Installing conveyor belts and wear protection materials worldwide
Engineering and advice
Training of workers on installing conveyor belts
Assignment of supervisors worldwide
Repairs on conveyors
Rubber conveyor belts, steel cord conveyor belts, corrugated sidewall belts and chevron belts
We supply:
Rubber conveyor belts
Steel cord conveyor belts
Corrugated sidewall belts
Chevron belts
Special conveyor belts
Pulleys and pulley lagging materials
We manufacture high-quality serial, single piece and speciality pulleys, and apply reliable germanGrip® pulley lagging materials and innovative germanBond® adhesives. Coated pulley bottoms and transport sealing are among our extra services, which anticipate all your potential needs.
Rubber friction lagging and ceramic friction lagging
The application of germanGrip lagging materials greatly improves the pulleys' coefficient of friction and, through the lagging material's extreme grip, makes reduction of belt tension possible. This has a positive effect on the durability of the belts and pulley bearings. We want your plant running and we provide the optimal solution for every application, including:
Rubber friction lagging, smooth and patterned: germanGrip MR 60 black (60 shore, CN layer), germanGrip MR 45 red (45 shore, CN layer), white (FDA) and special qualities
Ceramic friction lagging: germanGrip Cera and germanGrip Cera basic, both with CN layer
Two-component industrial adhesives
Our research in the field of two-component industrial adhesives has led to particularly high quality and innovative products. Our germanBond product line combines quality, proven over many years, with technical know-how. Our products provide the best possible solution for splicing rubber and/or plastic materials or for bonding them to metal. Rely on germanBond adhesives and profit from our expertise.
Components for wear reduction, sound insulation and protection from caking
Wear reduction, sound insulation, protection from caking and diverse technical applications in conveying engineering, which make use of special rubber, ceramic or plastic components, preserve the efficiency of your machinery.
Vertical conveyor belts
Conveyor belts from our germanWell® product line are manufactured in state-of-the-art production facilities and offer high quality and long-term solutions in the field of vertical conveying. By using corrugated sidewalls and transverse carrying cleats in a variety of heights we can adjust to any field of application. This makes them indispensable in all industries that need to transport bulk materials, horizontally or vertically.
Our germanWell conveyor belts provide you with economic advantages since they need less space and guarantee safe and reliable transport. Features include:
Corrugated sidewalls with edge heights from 40mm to 400mm
Cleats available in heights from 35mm to 360mm
Shock absorbers and impact bars
germanBelt Group provides high-performance shock absorbers. Developed to meet specific requirements, our germanShock® impact bars ensure optimal sealing and absorb the high kinetic energy of falling objects at the feeding point.
germanBelt - Quality Conveyor Belts Without Compromise
In record time, the germanBelt Group has launched a new production line for germanWell® corrugated sidewall belts in the new Plant 2 at the Halle / Leipzig site. By expanding its manufacturing capacities, germanBelt Group strengthens its competitive ability. The new production line has been b

20 September 2010
germanBelt® Group
Carl-Vollrath-Str. 8
Bad Blankenburg
D-07422
Other
Germany



Telephone Number




Fax Number




Email Address