Dyna Engineering is an Australian company which manufactures and supplies bulk material handling conveyors and conveyor components for the mining and quarrying industries. Conveyors are available in a variety of sizes and configurations for duties including in-plant, overland, incline, stock pile, tripper, mobile, slew and many other applications in and around the mining and processing area.
Conveyor components are also available including chutes, primary and secondary scrapers, pulleys, rubber belts, idlers, spray cleaning systems, impact beds, skirting rubber, skirting systems, return plows, drive motors and reducers, guards and structural steel work.
Dyna offers customer focused and post service care that includes a comprehensive range of spare parts and on-site service capability for conveyors and associated equipment.
Complete conveyor systems
Our bulk material handling conveyors are made from quality components designed to deliver long, trouble free service life in the most arduous conditions. Size range is available in belt widths from 500mm to 2,200mm with conveyor lengths, inclines and capacity to suit your application.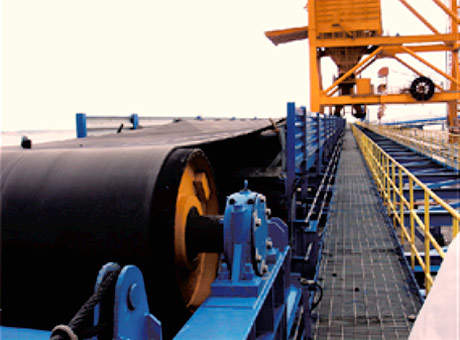 Dyna Engineering designs and constructs conveyor systems to specification.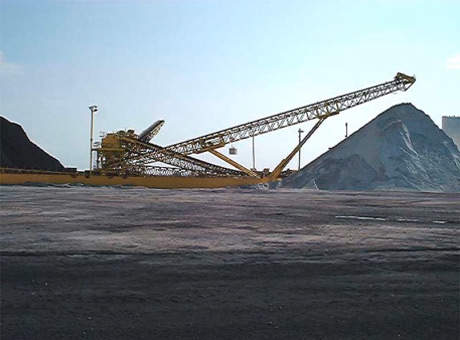 Dyna Engineering manufacturers complete conveyor systems.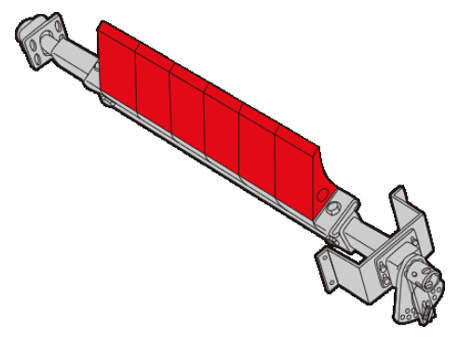 Dyna-Trac scrapers deliver exceptional cleaning efficiency on a wide variety of materials.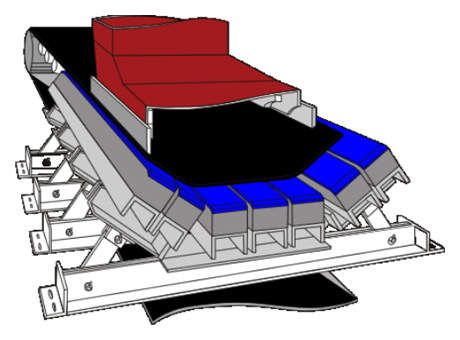 Impact beds can be made to order or standard sizes are available for all types of material and lump sizes.
Specialized components includes DEM designed chutes, the Dyna-Trac Flexiseal skirt sealing system and lay flat impact bed designs that allow removal of impact beds for maintenance.
Primary and secondary scrapers
Dyna-Trac belt scrapers are available in a wide variety of sizes and designs to suit most applications. Robust construction, ease of maintenance and adjustment make Dyna-Trac the scrapers of choice.
Scrapers are available with polyurethane or tungsten carbide blades and a choice of manual, spring, air or counter weight adjustment. Dyna also stocks a complete range of H and P type scrapers and spare parts.
Drive and none drive pulleys
Manufactured to your specifications, both drive pulleys with ceramic and rubber lagging, and none drive pulleys in tail, bend, snub and take-up positions fitted with shaft locking assemblies, bearings and sub-merged arc welded shells for maximum durability are available from Dyna Engineering.
Rubber belts
Rubber belts are available in grades M, N, A, heat resistant, S (Fras), F and widths up to 3,000mm, from one ply upwards including crows foot weave, and strengths of PN100 to PN500 and steel cord belting up to strength ST7000.
Idler rollers and frames
Dyna Engineering idler rollers and frames to ISO or CEMA standard or other dimensions of your choice. Plain, impact, tapered, rubber coated, rubber disc, rubber screw and steel screw rollers are available in trough, return and trainer configurations.
Spray wash systems
Spray bars and belt wash stations can be provided for use with air and water where ultra clean belts are required or where difficult cleaning conditions are present.
Impact beds
Dyna-Trac impact slider beds take the place of impact idlers at loading points and effectively eliminate all impact area related problems including idler failure, while minimizing belt damage and wear.
All Dyna impact slider beds incorporate features to enable easy change out of impact bars by allowing individual slider bars to be removed or a totally lay flat design that allows complete bed removed for maintenance.
Skirting rubber and skirting systems
Standard or grooved rubber is available in a variety of sizes and thicknesses in 30m rolls. Dyna-Trac Flexiseal skirtboard sealing system is a dynamic skirting system which automatically compensates for conveyer belt movement while maintaining a tight dust seal. Flexiseal is comprised of a grooved rubber seal and unique CAM LOC clamping system that enables easy rubber seal replacement.
Return plows
Dyna-Trac V plows effectively remove rubble and debris from the return side of the belt, minimising wear to none drive pulleys.
Drive motors and reducers
A variety of drive motors and reducers in various configurations up to 350kW can be provided by Dyna Engineering.
Conveyor belt guarding
Conveyor belt guarding to AS 1755 and AS 4024 is available.
Structural steel
Structural steel is available in the size, strength and finish specified by the customer.
Mining equipment maintenance and modification
Dyna Engineering offers a range of on-site services for the maintenance and modification of mining equipment including conveyors, chutes, impact beds and skirt seals, drives, gearboxes, welding, fabrication, guards and other mechanical disciplines.
Equipped to deal with most situations and locations, Dyna also has a documented and certified risk management plan to further facilitate our on-site capabilities.