The Verdict
Within the mining sector Continental focuses on making operations safer, more efficient, more comfortable and more connected. The corporation supplies interdivisional solutions for monitoring the condition of components and systems, as well as technologies for information management, exhaust-gas aftertreatment, rubber and plastic products and tires.
The company was shortlisted in the Safety category in the 2021 Excellence Awards for the strides it has taken to improve workplace safety, specifically in its operations in Chile.
The company's operations in the Chilean market have been growing rapidly, including expanding its product line to include steel wire conveyors, and creating customized rubber products. In line with this the company set out a series of measures to increase safety and reduce workplace incidents. This included reinforcing training on reducing exposure, deepening relationships among employees at all levels of the organization, improving the culture around safety performance and increasing accountability.
The measures are clearly paying dividends with accidents at the Santiago site declining by 85% in 2020 and the company reporting that it had completed a period of 365 days without injury incidents. In addition the company states that the improved training has also led to behavioural change, with 'safe behaviours' rising by 90% since the launch of the initiative.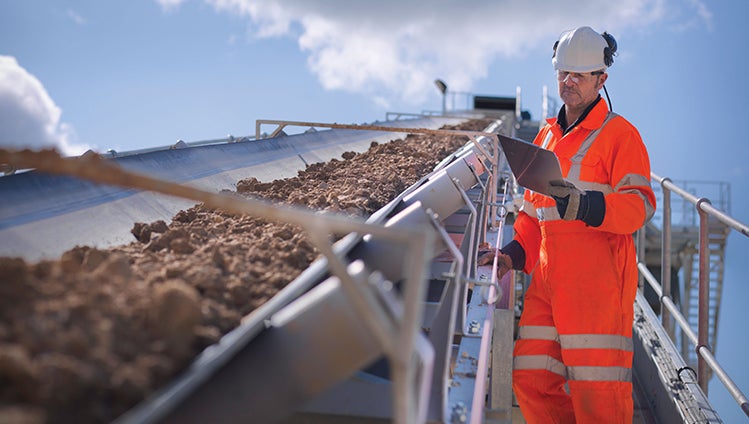 Overview
Continental is the most comprehensive, high-performance conveyor belt systems provider in the world.
We offer a wide range of products, services and technologies for mining and industrial applications. Our full-service capabilities include planning and commissioning, technical advice, training, digital monitoring and on-site maintenance for the life of the conveyor operation.
As your global innovation and development partner, we strengthen mining, mineral processing and construction projects around the world. We do this by exceeding your specific needs and requirements. That's because we push the boundaries of what's possible by developing solutions for tomorrow's challenges.
Continental develops pioneering technologies and services for sustainable and connected mobility of people and their goods. Founded in 1871, the technology company offers safe, efficient, intelligent, and affordable solutions for vehicles, machines, traffic and transportation. In 2020, Continental generated sales of €37.7 billion and currently employs around 193,000 people in 58 countries and markets. In 2021, the company celebrates its 150th anniversary.