The product portfolio of the international BEUMER Group ranges from conveying and loading, palletizing and packaging to sorting and distribution technology, having grown from its roots in traditional conveyance systems for the cement industry.
Fast innovation cycles and a broad product range speak for themselves: BEUMER is a market leader for bucket elevators, curved belt conveyors and apron conveyors, and a pioneer at the forefront of high-capacity bucket elevator technology. Clients from a wide range of markets profit from its products, from the cement and chemical industry, to opencast and deep-pit mining and the gravel industry.
Belt conveyors, apron conveyors and bucket elevators
With its product range of belt conveyors, apron conveyors and bucket elevators, BEUMER offers individual solutions for many different conveyance needs for both piece and bulk goods.
As the market-leader for bulk material technology, BEUMER has been a pioneer in the area of high-capacity bucket elevators. Manageable operating costs, reliable technology and long-life machinery are the hallmarks of BEUMER's high-capacity bucket elevators for fine-grain conveyance goods.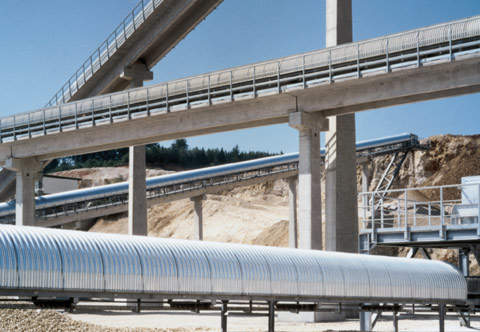 Curved belt conveyors in the mining industry.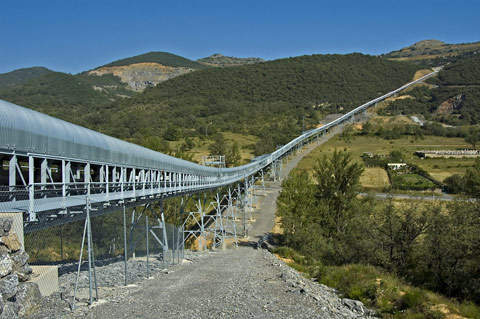 Curved belt conveyor tubes or troughed belt conveyors.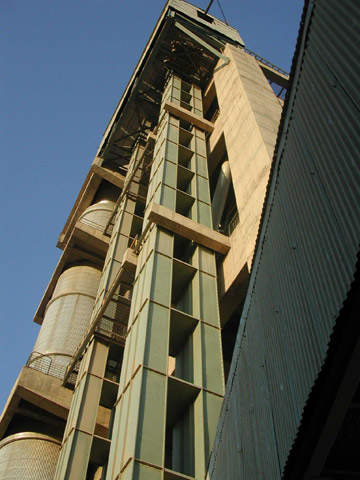 Bucket elevators in the cement industry.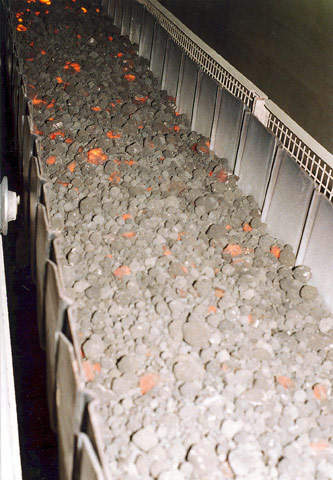 Transport of hot-clinker apron conveyors in the cement industry.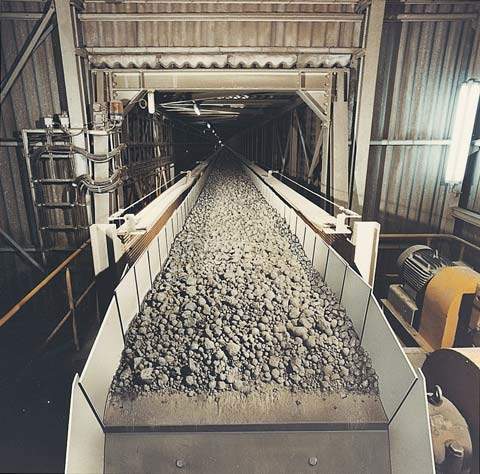 Apron conveyors in the cement industry.
Central chain-bucket elevators
These characteristics are just as typical of BEUMER's central chain-bucket elevators for the conveyance of larger, high-temperature, coarse-grained or abrasive materials.
Curved belt conveyors
With their horizontal and vertical curves, curved belt conveyors manage the transportation of goods over difficult terrain. The closed-canopy BEUMER tube belt conveyors for powder goods allow even tighter curves and steeper gradients, and the BEUMER troughed belt conveyor is particularly suited for the open transport of more robust materials.
The BEUMER apron conveyor offers a suitable solution for the conveyance of high-temperature (up to 600°C) materials over complex routes and extreme elevations. An example of such material is clinker in the cement industry.
Conveyance systems for alternative fuels
Many renowned clients from the cement industry are proof of the innovative technology and the profound expertise of BEUMER, which now employs 1,000 staff in over 70 countries. A sizable number of clients in the energy industry, including the Heidelberger Cement-Group and Cemex, also benefit from the company's conveyance systems for alternative fuels.
On-site support and service package for conveyors
The worldwide presence of BEUMER, its excellent on-site support and the comprehensive service package are further qualities that make it stand out from the crowd.
A recent milestone in the company's international outlook is its move into China. BEUMER has been present in the country since January 1st, 2006, with its own plant in Shanghai.
About the BEUMER Group
The BEUMER Group is a leading international manufacturer of intralogistic systems specializing in conveying, loading, palletizing and packaging technology as well as in sortation and distribution systems. It has a turnover of around €215 million, and subsidiaries and representations that provide a worldwide presence for various industries. From its headquarters in Beckum, BEUMER can look back on over 70 years of experience in designing bespoke systems for its clients.
When Bernhard Beumer founded BEUMER Maschinenfabrik in 1935, he could not have expected that his brainchild would develop into an internationally active group of companies. His decision to specialize in conveyance technology established the cornerstone for the company's success. He was soon in high demand from clients in the local cement and lime industry and the Ruhr mining businesses.
At the time, the successful product range included conveying installations, mining machines and iron and sheet metal equipment. Rapid growth brought a diversification of the product line. The company expanded its repertoire from bulk material conveyors for the construction and quarry industry to goods-conveying machines.
A key factor in BEUMER's success is its sense of family and the involvement of the workforce in its operational processes. The company's motto, "Not short-term gains, but long-term success", is still as valid as it was on its first day.