ACE Centro Enterprises supplies belt conveyors, material transfer systems, electro magnets, concrete pumping equipment, self-propelled dredgers, dredging and mining pumps with hydraulic agitator excavators, submersible pumps and centrifugal pumps. Our plant hire department offers rental solutions for the pumping of spray plaster, floor screed, dune sand, injection grouting, shotcrete and fire-proofing materials.
With our head office in Abu Dhabi – UAE, we operate throughout the GCC countries of Oman, Qatar, Bahrain, Kuwait and Saudi Arabia. Our broad spectrum of engineering products, technical services and rental solutions are offered to clients in the petrochemical, construction, marine, quarrying and mining sectors, spread across the Middle East and North Africa (MENA).
Belt conveyors, bucket elevators and material transfer systems
We supply conveying and material handling solutions to the quarry, mining, cement, concrete, chemical, food and recycling industries. With 38 years of experience, Cintasa is truly a pioneer in the manufacture of belt conveyors, belt elevators, bucket elevators and material transfer systems.
TCL – Belt conveyors with standard belt widths from 500mm to 1,400mm. Their robust design enables transport capacities up to 1,200t per hour.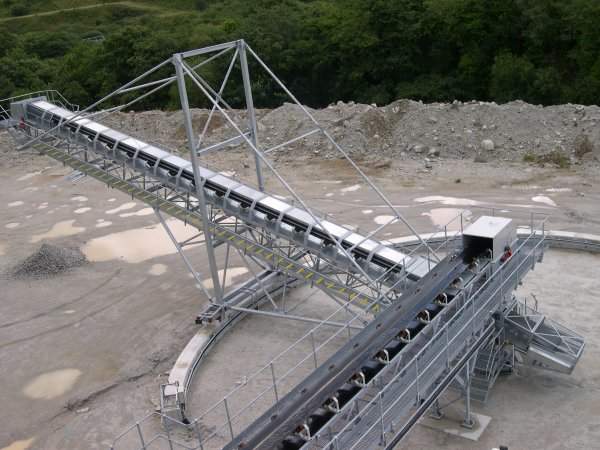 Cintasa belt conveyors, elevator belts and material transfer systems are manufactured with the latest technology, providing efficient conveying solutions for the mineral extraction, mining, quarrying, petrochemical, recycling and construction sectors.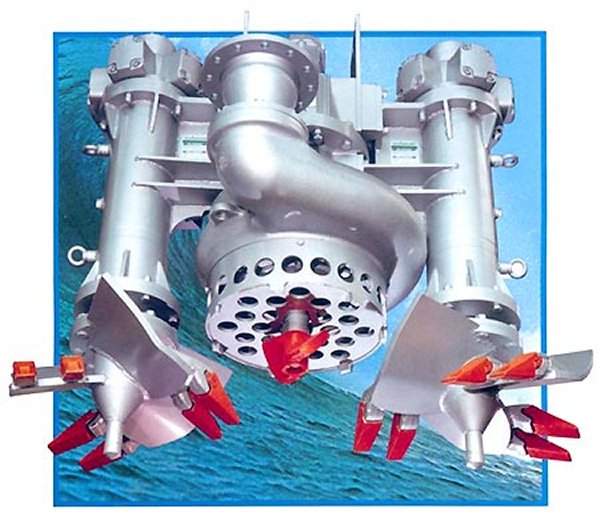 Dragflow dredging pump attached with hydraulic agitators / excavators. Dragflow pumps offer a maximum capacity of 1,500 m3/hr, delivery distance of 1,500 m and solids handling capability of 120 mm.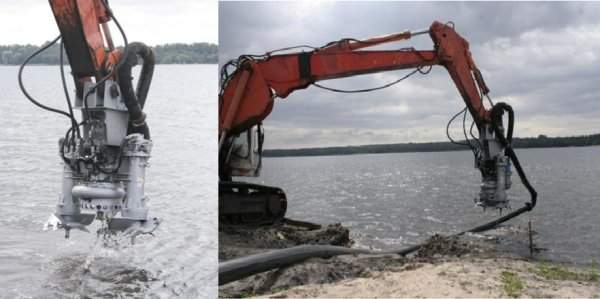 The versatile Dragflow pump can be fitted onto an excavator arm. This facilitates dredging works in shallow waters, lagoons, sand mining and harbour maintenance.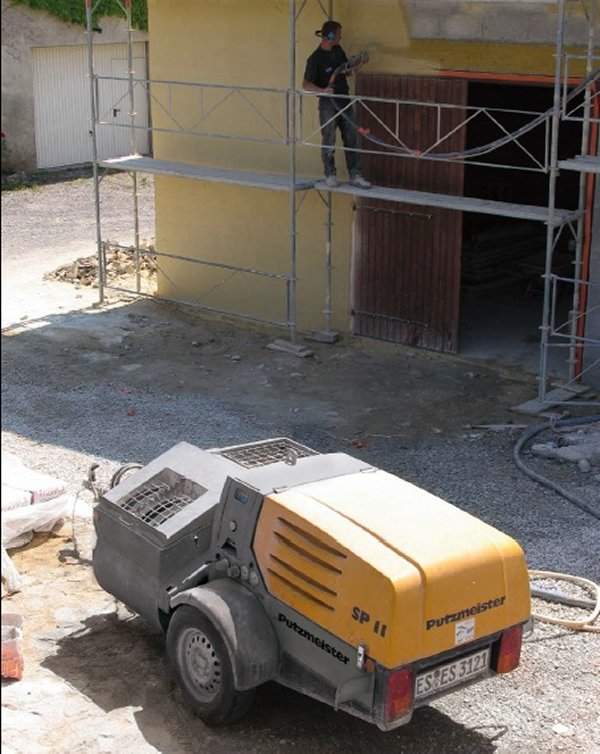 Putzmeister worm pumps are suitable for mixing and pumping site mixes, external renders, lime-stone mortars, plasters, liquid screed, injection grout and fire proofing materials.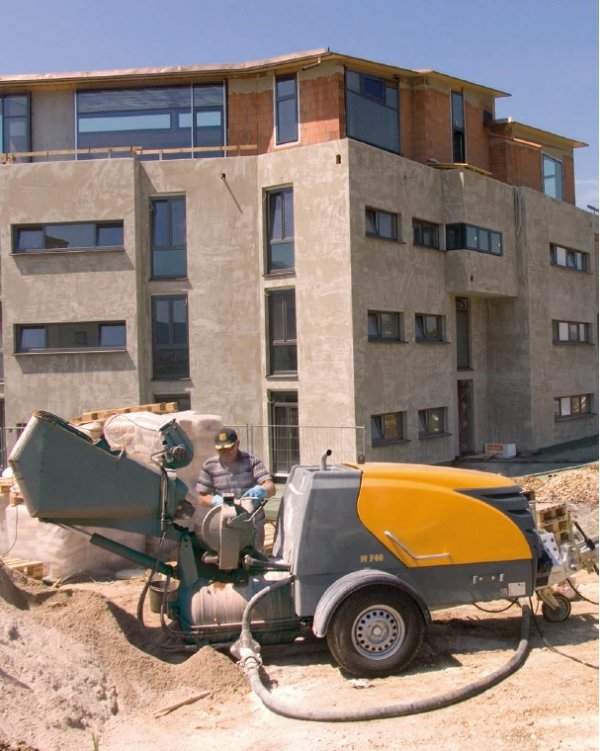 Putzmeister Mixokret's work with site mixes as well as ready-mixed screed. They are suitable for mixing and conveying sand and floor screed with a max grain size of 12 mm.
TEB (belt elevators) – These elevator conveyors enable safe elevation of any bulk product with low levels of humidity. Only a small foot print is necessary to perform the vertical transport of material. The TEB model utilises the least possible space, permitting work angles of up to 90º.
Dredging and mining pumps and self-propelled dredgers
Our Dragflow pumps and dredgers have been designed to work in tough conditions. The unique design of the agitator enables our pumps to stir up and convey liquids and mixtures with high specific weight such as mud, sludge, silt, sand and gravel with solids handling up to 120mm.
Dragflow dredging pumps are used in various applications ranging from sand reclaiming, mining, quarrying, waste pollution control, tunneling, bentonite pumping, lake cleaning and channel dredging projects. These pumps have also been used in the dredging of deep sea harbours, ports and dams with depths up to 300m.
The submersible pumps are highly efficient in applications such as dewatering, de-sludging, removal of drilling muds, crude oil tank cleaning, off-shore platforms, refineries, separator plants, coke extraction and in marble and granite industries.
Dragflow mining pumps are well-known for pumping large quantities of solids by the agitator cutters, which facilitate suspension of material that has settled at the bottom. Thanks to such features, our dredging and mining pumps deliver a higher rate of dry tons per hour, as compared to any other dredging system.
Rental solutions – shotcrete, injection grouting and screed pumps
With an extensive fleet of machines and experienced operators, ACE is the leading rental solutions provider in the Middle East. ACE offers specialised equipment such as spray plaster machines, floor screed and sand pumps, injection grouting pumps, fire proofing machines and shotcrete pumps.
Shotcrete pumps
The Putzmeister P13 piston pump was specially developed to deal with the most demanding site mixes consisting of lime, cement and sand with a grain size up to 10mm. With 40 bar pressure, this pump is used for wet shotcreting, grout injection, pumping bentonite slurry, plaster, masonry mortar and self-leveling floor screed. The inbuilt air compressor facilitates spraying of mortar, while the diesel-engine version makes the machine independent of power supply on-site.
Injection grout pumps
This universal worm pump can be used for dry mix and wet mortar, received from bags or silos. The pan mixer of the electric Putzmeister S5 EVTM provides the best mixing quality for multi-component mortars. The pump is also used for ground coat plasters, refractory mortars, grout injection, and even special applications like fire-proofing material. The diesel-engine driven Putzmeister SP 11 has a fully hydraulic pump and mixer drive, and an inbuilt air compressor that facilitates spraying of material.
Sand transfer and screed pumps
The Putzmeister Mixokret is designed for mixing and conveying floor screed, sand and fine grained concrete with a grain size of 16mm. The diesel-engine version is equipped with an inbuilt air compressor, while the electric motor version depends on an external air compressor.
Spray plaster machines
The Putzmeister MP25 spray plaster machine is suitable for all pumpable ready-mixed dry mortar, gypsum lime plasters, external renders and cementitious adhesives. With a three-phase motor, an inbuilt air compressor and water pump, the Putzmeister plaster pump facilitates easy spraying action and is a dependable plastering machine.
Centrifugal pumps
Varisco specialises in self-priming centrifugal pumps from 1½" to 12" for liquids with solids in suspension, and positive displacement pumps from ½" to 10" for liquids of all viscosities. The product range includes fire-fighting pumps, vertical multi-stage centrifugal pumps and submersible pumps.
With applications ranging from transfer of drainage, sewage, oil and fuel, to pumping of abrasive liquids, Varisco pumps have been widely used in petrochemical, marine, mining, quarrying, civil engineering industries.