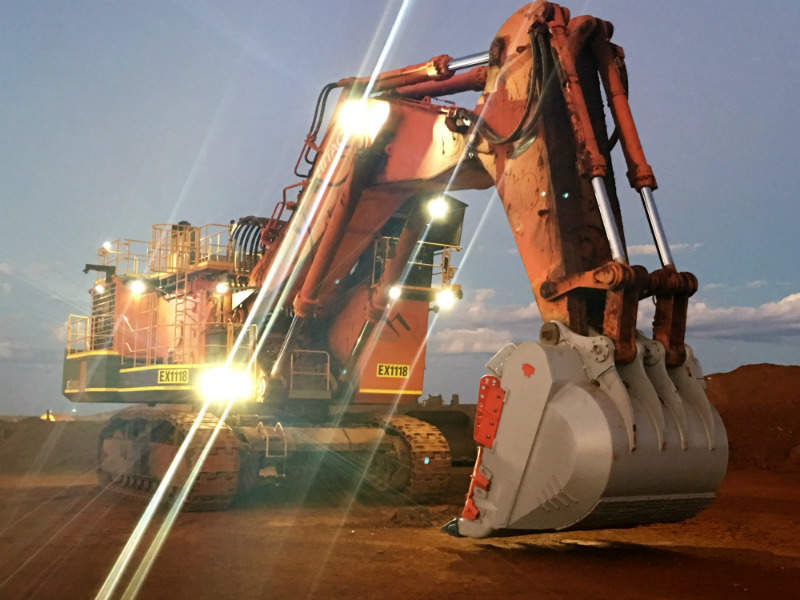 Taurus Mining Solutions (TMS) is a joint venture company between Beetle Bodies Australia Pty Ltd and BAE Engineering Pty Ltd.
We have offices and a workshop based in Paget, Mackay, Queensland, Australia, as well as overseas processing and fabricating partners in Batam Island and Cubitung in Jakarta, Indonesia and fabrication and support facilities in Muswellbrook in NSW.
Full Life Bodies and Buckets
TMS manufacture full life, innovative, lighter tare weight, strong and larger capacity  OHT mining truck bodies and mass excavator buckets for the global mining industry.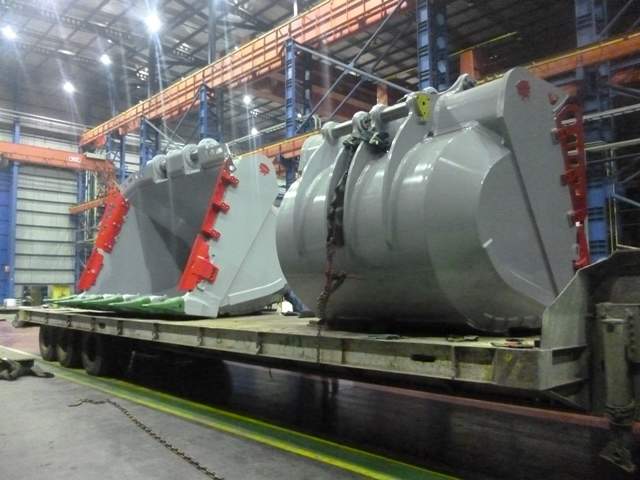 Komatsu PC2000, Hitachi EX3600 Taurus excavator bucket.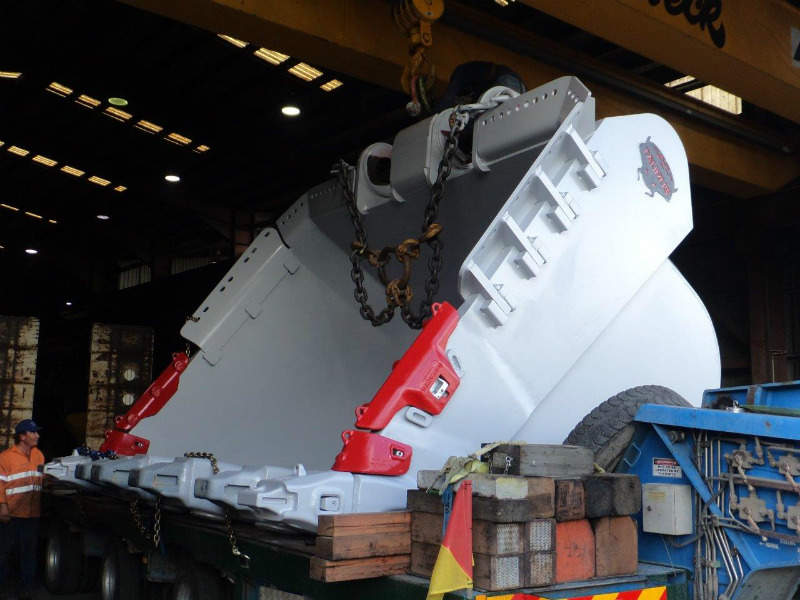 Hitachi EX5600 Taurus Excavator bucket.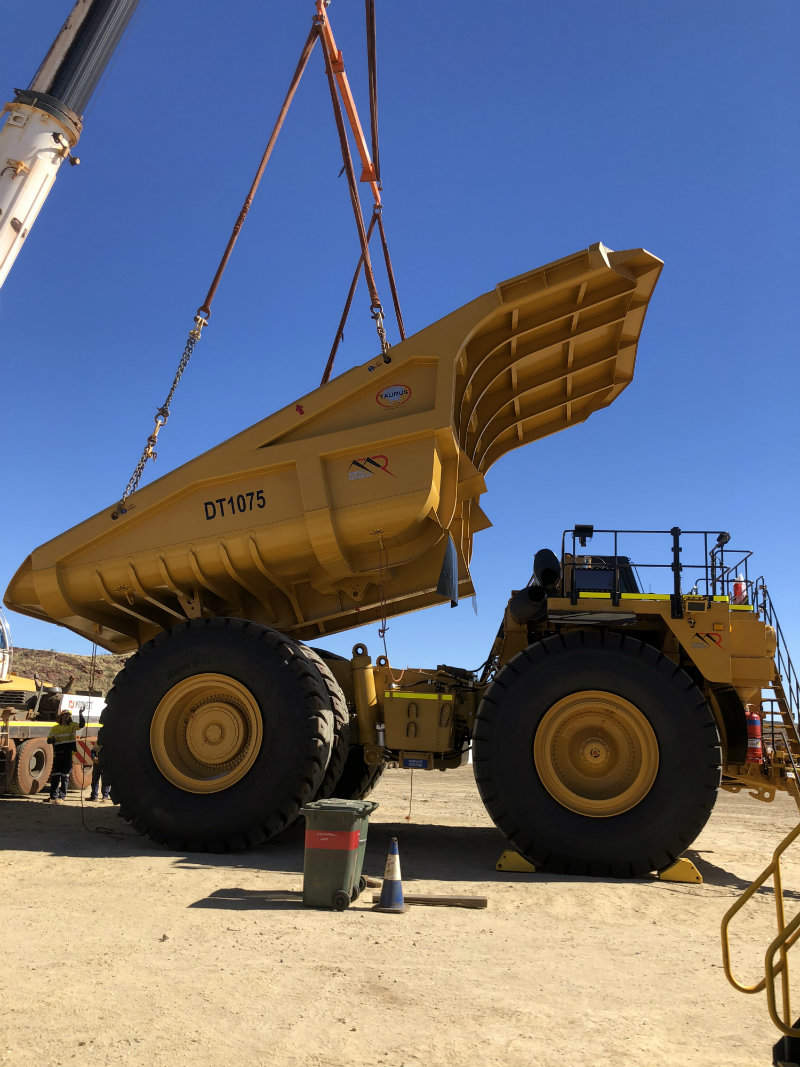 Caterpillar 789 Taurus body.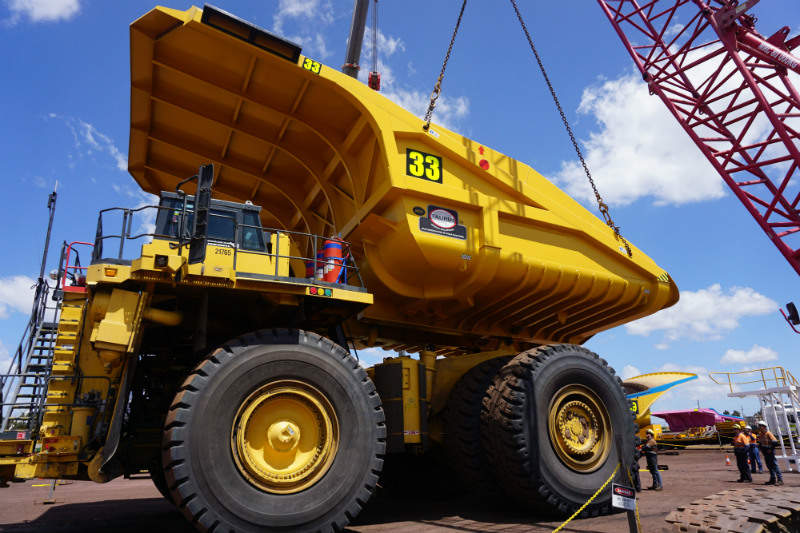 A Komatsu 930E Taurus body.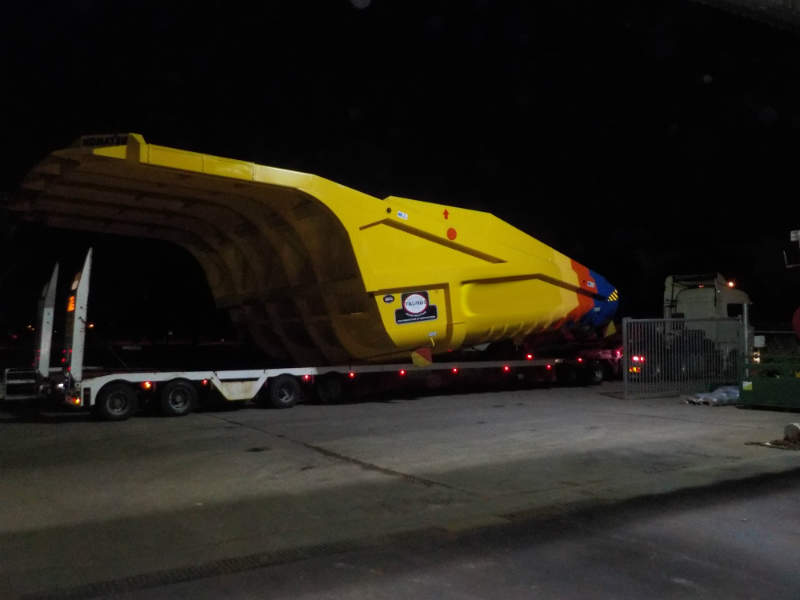 A Komatsu 930E Taurus body.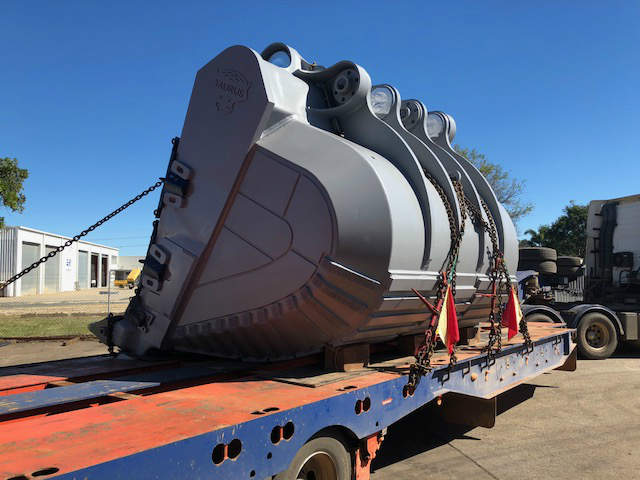 An EX3600 Hitachi Taurus bucket for hard rock application.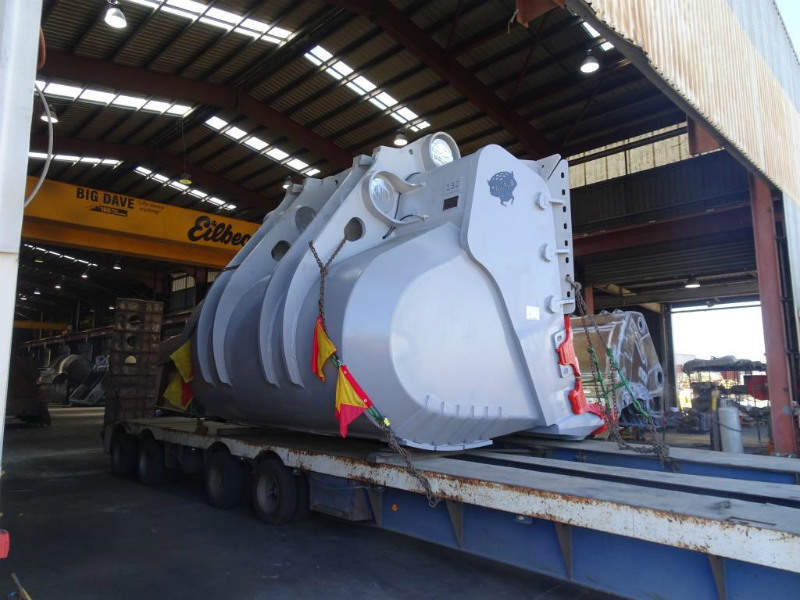 Liebherr R996 Taurus bucket.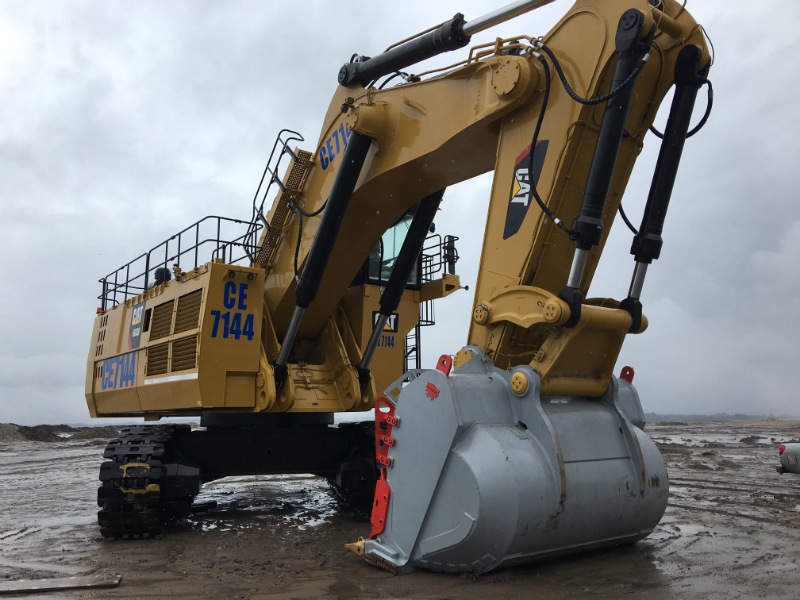 Caterpillar 6030 excavator with a Taurus bucket fitted.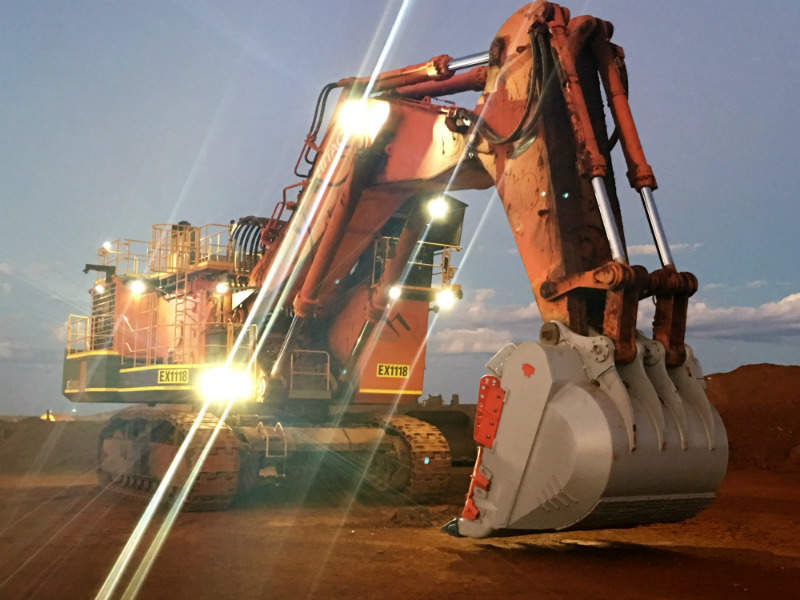 Taurus provides high-performance solutions for mining operations.
TMS incorporates state-of-the-art computerised engineering, finite element analysis (FEA) processes and quality control systems to prove that our buckets and bodies will outperform any other manufacturers on the market, in both life and production gains.
Our bodies and buckets are fully engineered and manufactured with the highest quality quench and tempered (Q&T) materials available.
TMS will only use Q&T pates supplied out of Australia, Europe or Japan, i.e. HARDOX, and JFE / SUMITOMO / BIS Q&T plates to ensure a strong, reliable product with a lighter weight design to optimise loading and material discharge times. This increases a mine site's overall production gains and lowering life maintenance costs, which has a significant return on a company's investment.
Both our Taurus Bodies and Buckets are designed to increase productivity, cycle times, while minimising material residue, hang up and spillage not only at the loading face, but on grade / haul roads and at the tip head.
Bodies
The cubic capacities of all Taurus bodies can be customised to suit relevant specific gravity (SG) material and site conditions and offer a reliable and proven design. Our designs will reduce truck tare weight, lower fuel consumption, lower tyre wear, extend major component life, increase productivity / payloads, increase the truck cycle times and number of loads per day.
Our bodies also feature lightweight components such as mirror and handrail protectors, self-supporting headboards, and material deflectors.
All quality control processes, procedures and all records are made available to the end users.
Recent floor thickness testing on a 930E Taurus body with just under 12000hrs on it has shown to have less that 1mm of wear across the entire body floor, proving that our design substantially limits floor wear
Buckets
TMS approach with Buckets is no different to our bodies, which is to design and manufacture, innovative, high-performing buckets to enhance and increase all Mining company's BCM production and lower overall operational costs including maintenance costs.
This is achieved and has been proven through a full life, lighter weight designs, larger capacity's, strong and highly productive buckets.
All Taurus buckets for all brands and class machines have proven to drop out one pass per loading cycle.
All Taurus Excavator buckets have proven to lower the stress on the machine attachments, lower fuel burn, have less drag on digging, cycle faster and easier, have far better fill factors and put out more BCM's per hour than any other bucket on the market.
Lightweight headboards and mirror protectors
Light, strong and durable, TMS headboards and mirror protectors can also be manufactured with composite plastic materials, which are up to 80% lighter than regular steel.
The components are available in customisable lengths and dimensions, as well as easy to install and replace as there is no need for cranes or welders.
They feature an easy-to-fit bolt-on system and a lightweight structure, making them a strong alternative to steel systems.
High Wall Pump Quad-axle cage assembly high wall climbers
TMS' quad-axle high wall pump climbers are designed to save time, money and man-hours with minimal damage to pumps, cages, axles and pipework.
They also aim to minimise personal injuries during maintenance and installation operations, as well as cage access times. Securely anchored and independent axles and axle housings on the bottom section provide strength and stability and all units are manufactured using lightweight materials.
They can also be retrofitted straight onto an existing original equipment manufacturer (OEM) pump housing cage.
About Taurus Mining Solutions
BAE Engineering Pty Ltd focuses on the fabrication of our Taurus products along with repair, maintenance and refurbishment of onsite and off-site assets such as wash plants and mining equipment, ranging from draglines and related components to large mining truck bodies, mass excavator buckets and attachments.
Beetle Bodies Australia Pty Ltd specialises in innovations and improvements for the mining industry, including engineering and design of innovative buckets, bodies and accessories.
TMS provides local support for our Indonesian and international companies, which builds on our reputation on excellence in engineering, design, improved performance and safety.
All solutions are based on a combination of broad mining experience and the latest engineering technology. TMS products are being used successfully and have proven to deliver on and exceed our expectations and principles.
Please take the time to review the Taurus Mining Solutions Body and Bucket YOUTUBE sites for confirmation on their ability to out preform all other manufacturers Bodies and Buckets.