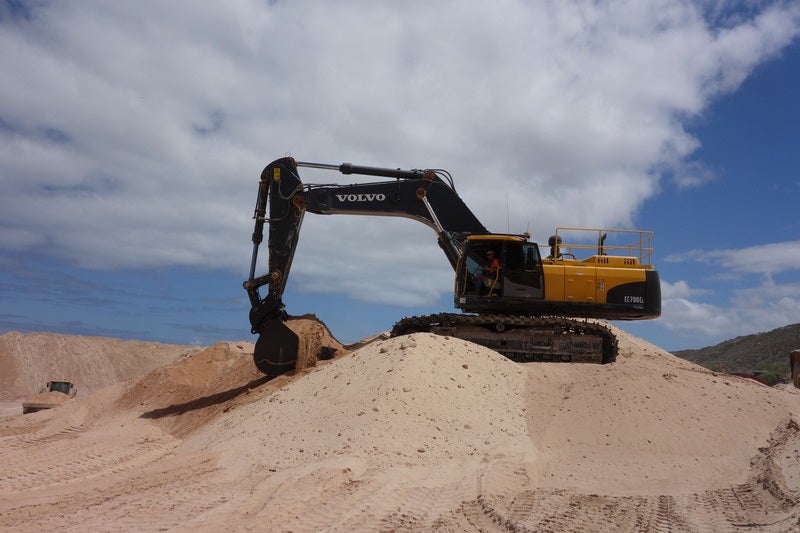 Rhino Buckets and Attachments has been providing Australian mining, civil, and construction sectors with high-quality excavator buckets and accessories since the early 2000s.
High-performance excavator buckets for mining applications
Rhino Buckets aims to deliver products that increase customer's efficiency so they can achieve their optimum growth.
The company has invested in innovative technologies, and incorporates superior materials, cutting-edge technology, and an applicable knowledge of the industry to produce high-performance buckets and attachments.
Ground-engineering tools and wear packages for excavator buckets
Rhino Buckets works with customers to ensure that they receive a product suited to their project needs.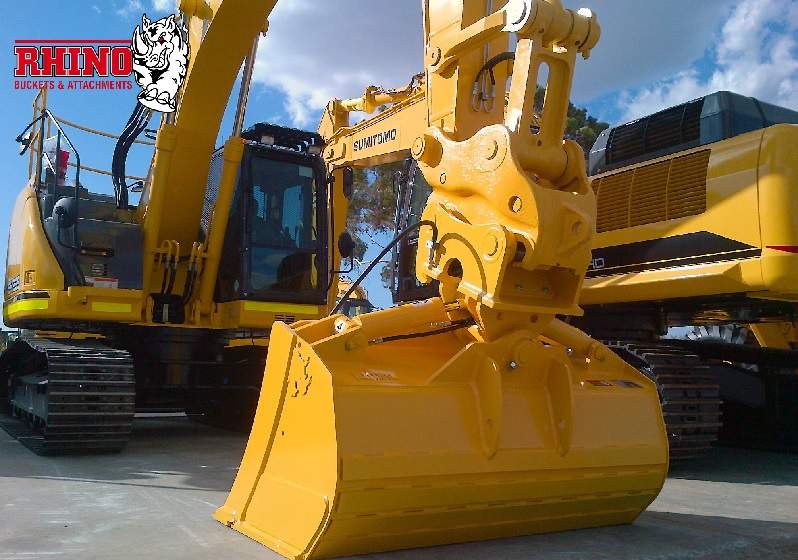 The Rhino Screed Batter bucket pulls batters more quickly and efficiently than traditional mud buckets.
The Rhino Clamshell bucket is designed for high-capacity handling of loose materials.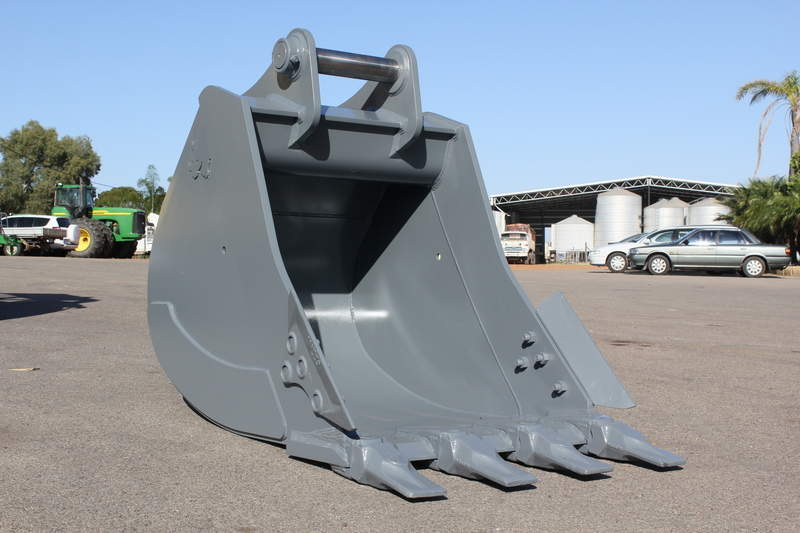 The Rhino General Purpose (GP) bucket is designed to fill faster, achieving greater efficiency and minimal wear.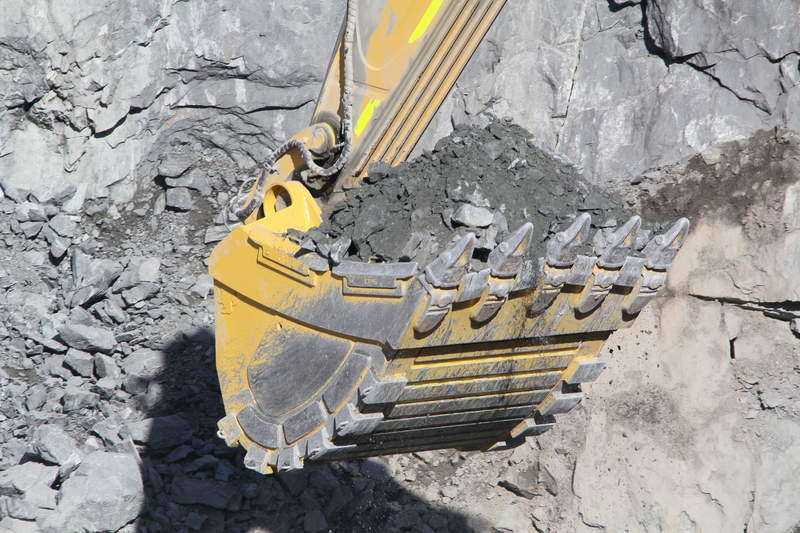 With a fully armoured shell, the Quarry bucket is built for tough and abrasive materials used in mining and quarry digging applicatins.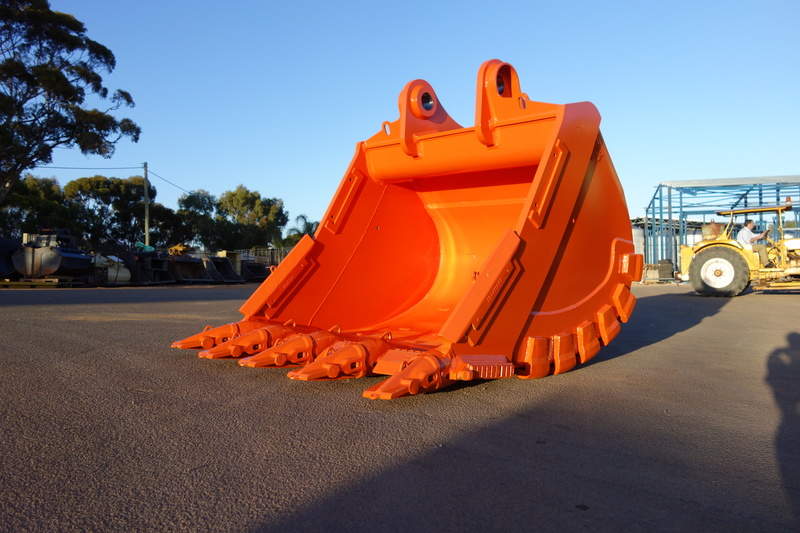 The Rhino Rock bucket is designed for high-impact and aggressive materials handling.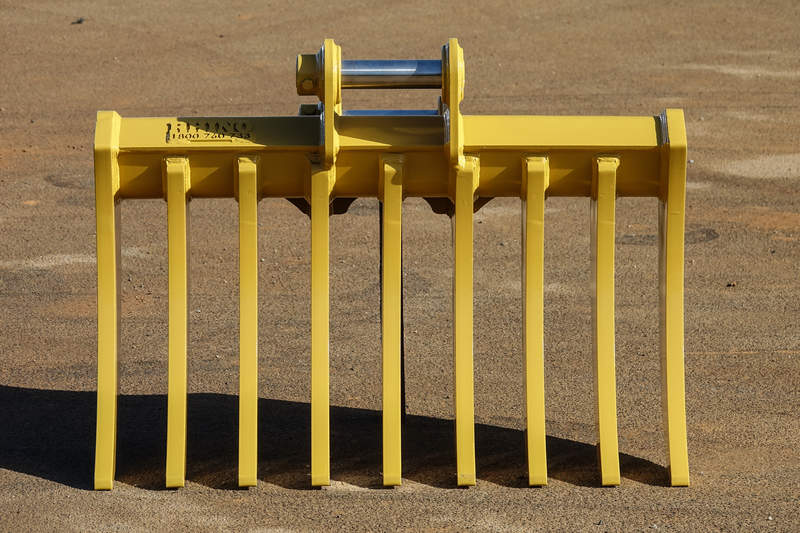 The Rhino Root / Stick Rake is designed to optimise time and resources. The rake delivers increased efficiency to heavy land clearing and slow reductions in dumping and transport costs.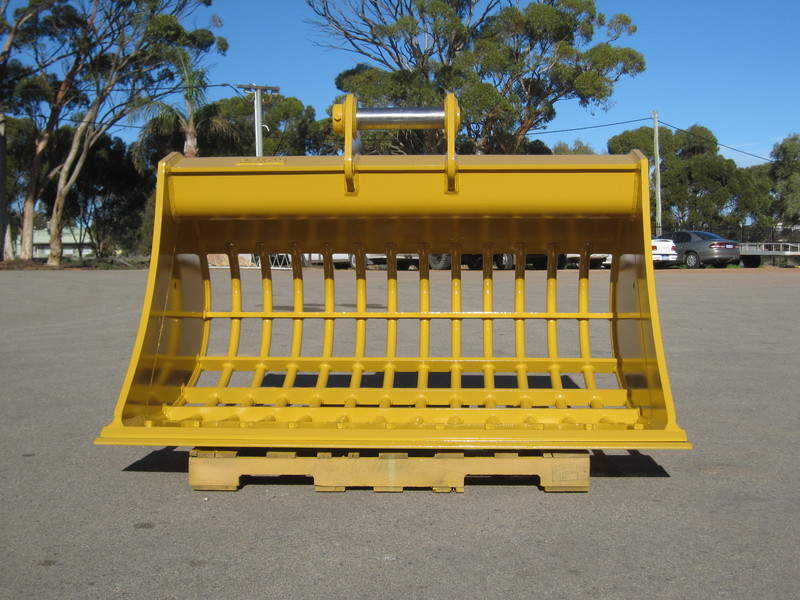 The sieve bucket features high-tensile round sieve bars that are recessed into the lip and torsion beam, which develop a stronger bucket frame to ensure a 34% faster unloading rate.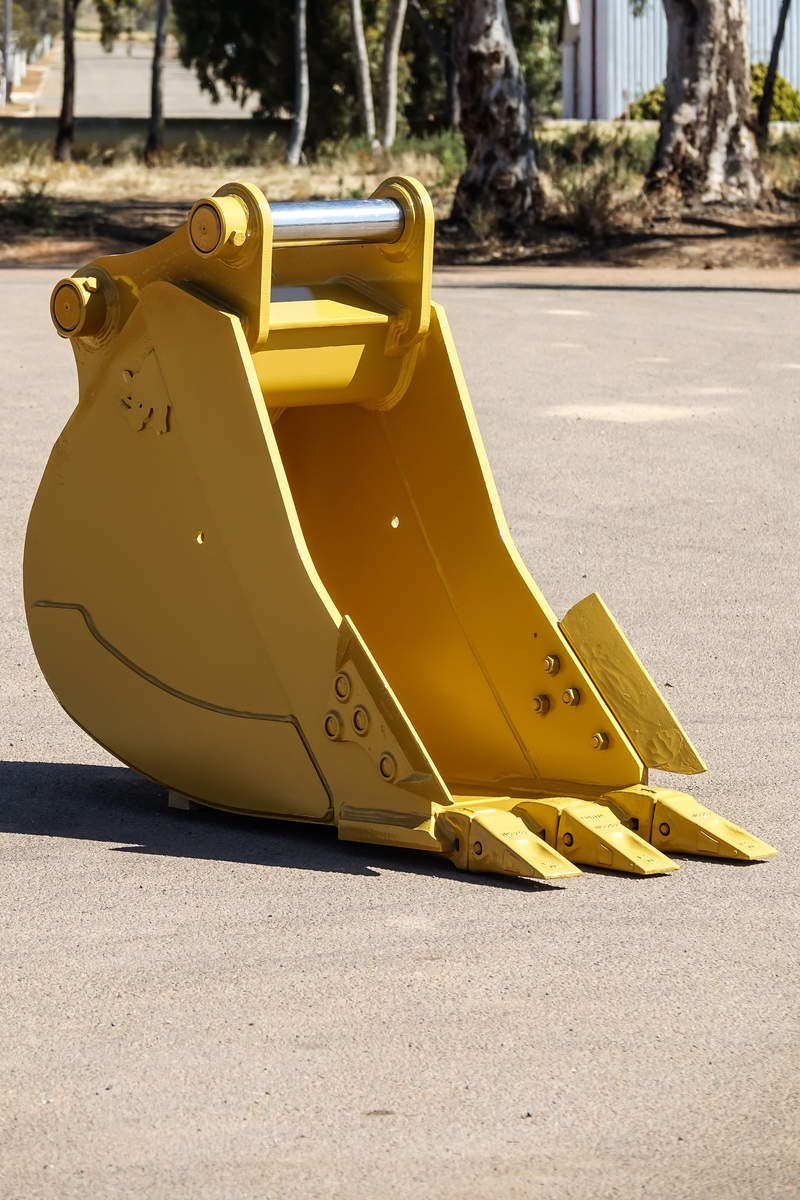 The Rhino Trench buckets are designed and built to withstand extreme digging conditions. Having slightly splayed outside edge adapters and teeth, trench jamming is prevented and the shell and side walls are protected.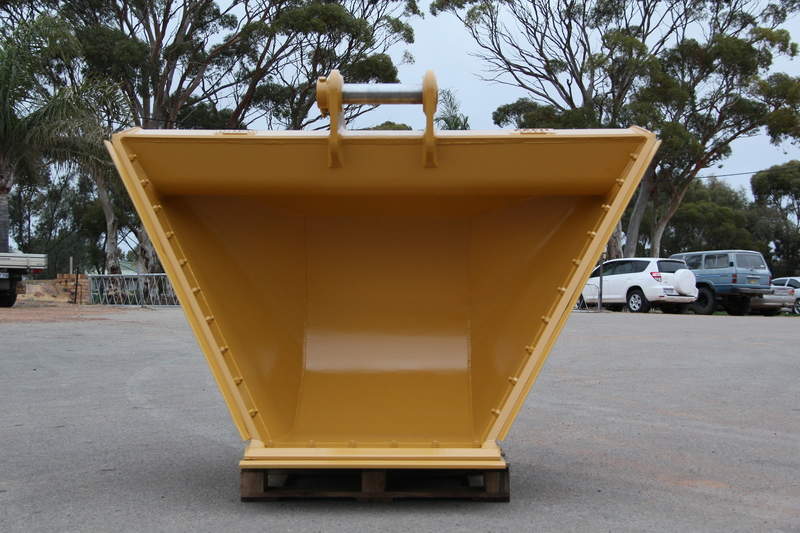 The Rhino Trapezoidal bucket performs a complete fill cycle without interfering with the trench or channel side walls, ensuring a high-quality V-shaped bucket for drainage and channel excavating applications.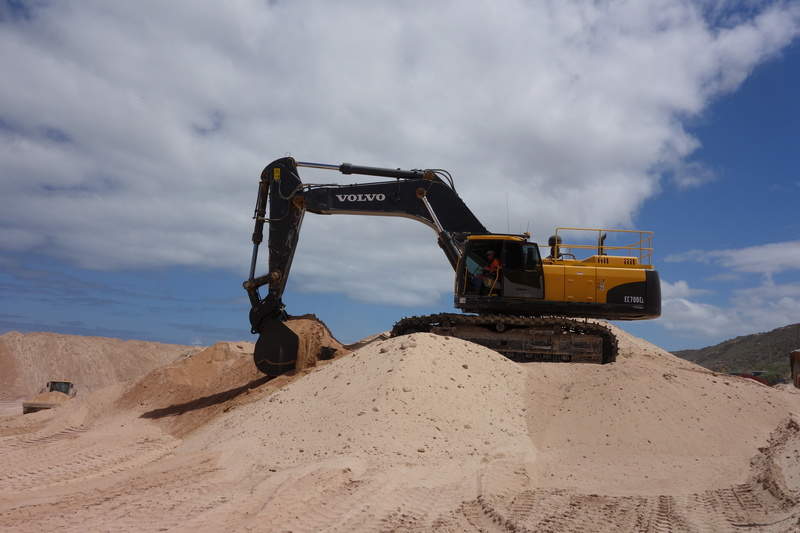 Rhino Buckets and Attachments offers customised buckets to suit a wide range of specifications and needs.
The company offers a full range of custom wear packages and ground-engineering tool (GET) options so products are manufactured according to exact specifications. It focuses on reducing lead-time, so clients can achieve quicker results with minimal downtime.
Rhino Buckets prioritises a client's efficiency to ensure they receive a high-quality product.
Adjustable, versatile buckets for mixed fleets
The Rhino Adjustable System is a patented, exclusive solution for machine owners.
The pickup pins can be adjusted to suit any original equipment manufacturer (OEM) in a given machinery class, resulting in a versatile excavator bucket.
The solution enables hire companies to carry reduced stock, machinery dealers to offer faster lead-times, and a higher return on investment for mixed fleet operators. The Rhino Adjustable System also carries value beyond the initial purchase.
Patented excavator technology
Rhino Buckets' patented technology allows variable pin centres, dimensions and widths by utilising offset bushes and a rotating housing system, enabling a single bucket to adjust to suit any OEM.
The company has ensured minimum and maximum tolerances are established and true across its product range, and has conducted extensive testing to assure this new innovative adjustable system maintains the durability.
About Rhino Buckets and Attachments
In 2016, Rhino Buckets and Attachments joined the Trufab Global Group, which has a broad base of divisions such as farm machinery, earthmoving civil works, and equipment hire services.