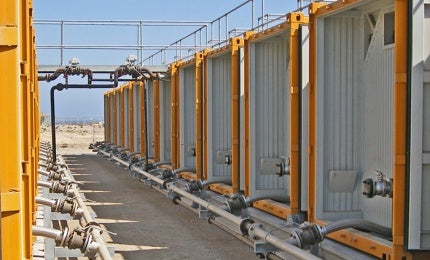 Container Options manufactures and supplies high-quality shipping containers for general purpose and specialist requirements. Containerised equipment is offered new, second hand or for hire.
ISO tank containers for liquid transport and storage
ISO tanks are extremely versatile and are mainly used for the transport or storage of liquid products, however dry powder tanks are also available for products such as cement and lime. Tanks are available in numerous capacities and can be customised to suit a specific requirement. For example, for products that require temperature control, tanks can be equipped with insulation, steam heating, electric heating or chilling / refrigeration equipment.
Container Options' range of ISO tanks offer benefits such as:
Cost-effective storage compared to fixed storage tanks
Cost-effective for transport compared to road tankers
ISO tank containers are predominately manufactured from 316 or 304 stainless steel, for ease of cleaning
International design approvals include IMDG T Coded, CFR 49, ADR/RID, CSC, TC, TIR, ISO, US/UK DOT
Containerised above ground storage tanks (double walled)
Container Options offers a range self bunded tank containers that are designed for the storage or transport of hydrocarbons, including fuels and lubricants. All are containerised for intermodal transport and convenient relocation, and are available in capacities ranging from 10,000l to 100,000l.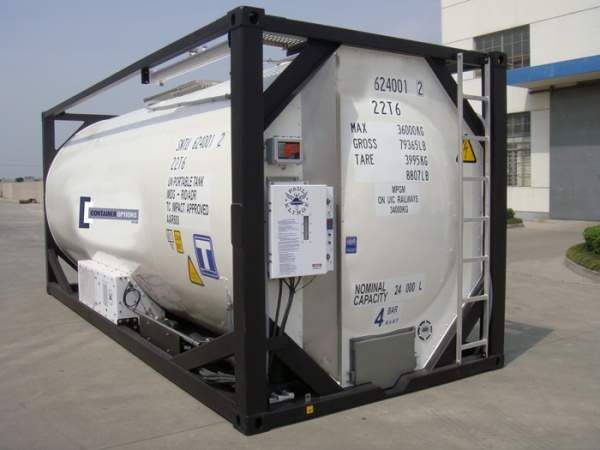 ISO tanks are ideal for transporting and storing liquids.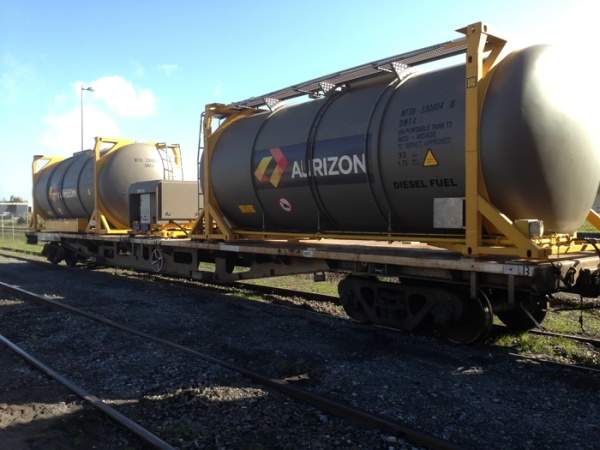 ISO tanks can be transported by road, rail or sea.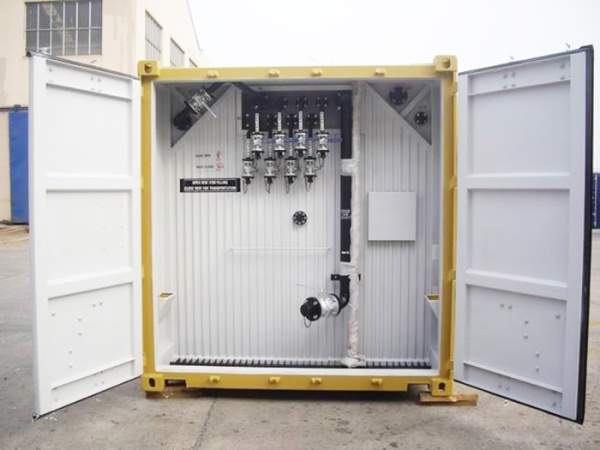 Self bunded tanks storing or transporting heavy fuel oil and waste oil.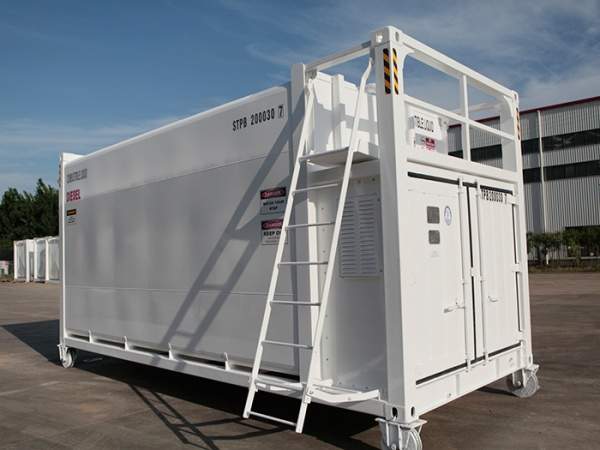 Bunded tanks can be modified with compartments, sumps, dewatering tubes, epoxy linings, floating suctions and full stainless internals.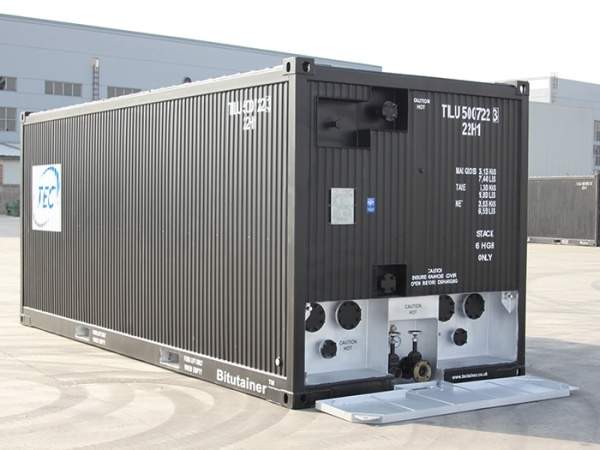 Bitumen tanks ship as a standard ISO container and have a range of heating options, such as direct fire, thermal oil and electric or combinations.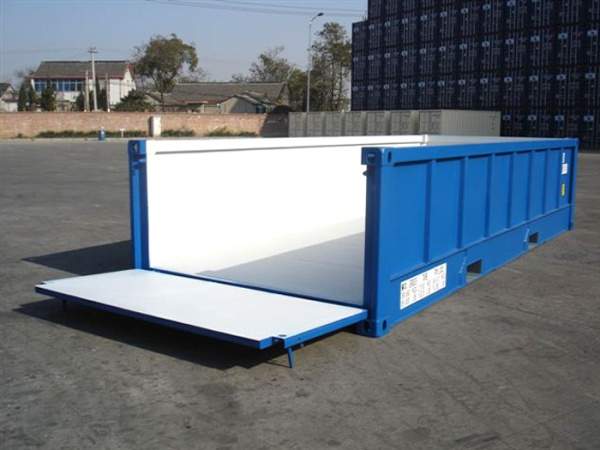 Half height containers are available with standard doors and removable door headers or drop down ramps.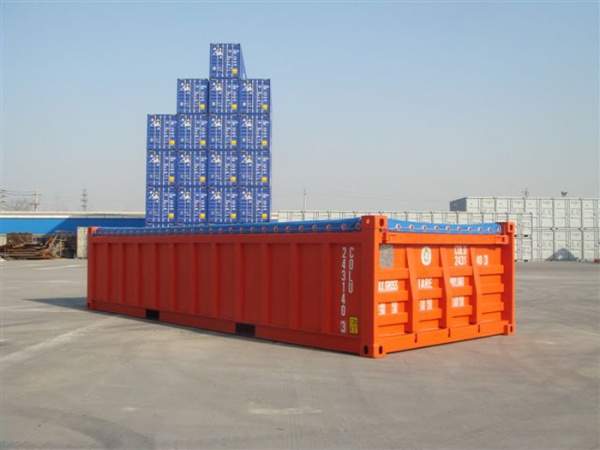 Half height containers can be supplied either with hard top roof or a removable, soft tarpaulin cover.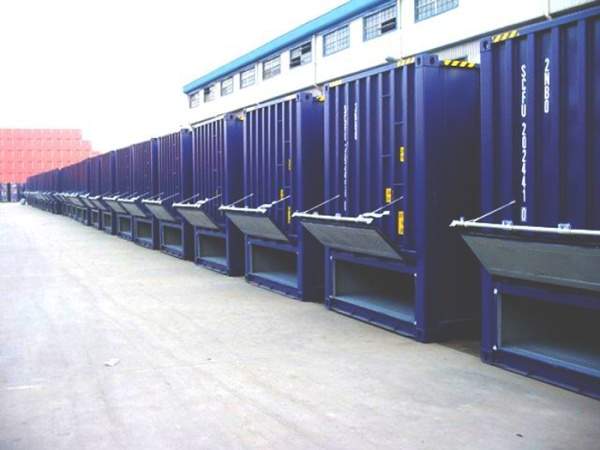 Dry bulk containers for the transport of powder and granular products.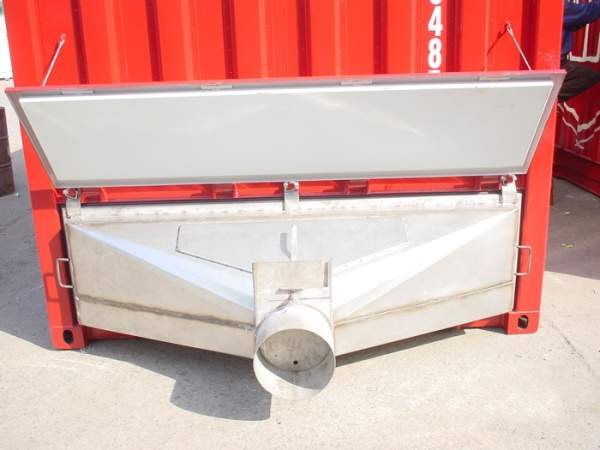 Container Options offers bulk containers with several discharge hatch options.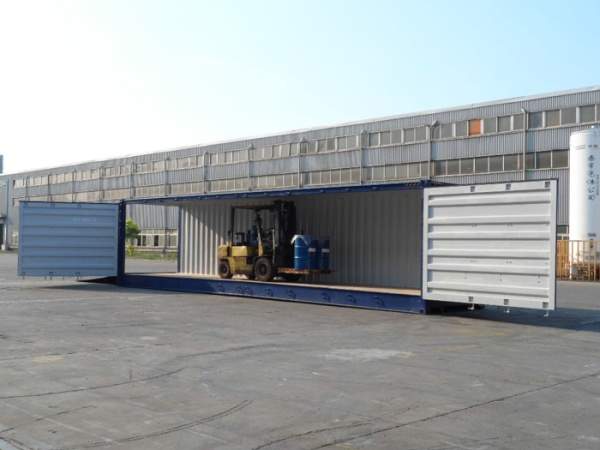 Container Options supplies a wide range of new and used shipping containers in a variety of popular lengths, heights and capacities.
Container Options also supplies special purpose baffled self bunded pressure vessel tanks that can be utilised for transport or storage of hydrocarbons, such as heavy fuel oils or transformer oils. These tanks do not need to be emptied prior to transporting.
Stainless steel self bunded tanks for storage and dispensing of aviation fuels and chemicals are also available.
Self bunded tank containers from Container Options have many years of design and experience behind them resulting in beneficial features, including:
Sloped floors to low point for drainage and water management
Clean internal lines and rounded corners to eliminate stress points and facilitate maintenance and cleaning
Roof designs that allow water run off with no gutters or ponding points
Structural components made from 350Mpa weathering steel for strength and corrosion-resistance
Fill and suction points that enter through the roof, not the wall, improving safe fill levels and eliminating the most common corrosion point in many containerised designs
Can be transported empty as a standard CSC registered container
Factory customisation is readily available with compartments, sumps, dewatering tubes, epoxy linings, floating suctions and full stainless internals to suit a wide variety of fuels, oils and related chemicals
Certified to UL142 and ULC-S601; meets Australian Standards AS1940, AS1692 and AS1657; each tank comes with quality documentation
Half height and bulk containers
Container Options supplies specialised dry cargo containers domestically and internationally.
The company's range of specialised dry cargo containers is broad, with a large number of configurations and adaptations to fit shipping and operational requirements.
Half height containers are designed to transport heavy products, such as mineral sands and concentrates. Numerous variations can be supplied to suit the products to be transported, e.g. soft or hard-top removable roofs, drop down ramps and removable door headers for easy access for loading and un-loading.
Bulk containers are designed to transport bulk powder or granular products. Loading hatches are generally fitted on the roof, which allows loading via silo. Either the door and/or front wall hatches can be fitted for un-loading. The flat steel internal walls and floor assist with discharge and reduce the amount of product hang up.
About Container Options
Container Options is based in Sydney, Australia, and has been trading since 1999.
Container Options' product portfolio has continued to grow and diversify. The company adapts its approach to logistics according to the conditions of the region, and to meet the customer's needs and exceed expectations in service, innovation and design.
Container Options trades in all new standard and used equipment types. The company has established a network trading and supplying partners in Australasia, Asia, Europe and the US.