Whitmore's specialty lubricants have kept the wheels of industry turning since 1893. Over 75 of these years have been spent as a leader in manufacturing innovative, extreme-pressure lubricants specifically for the mining industry.
Lubricants for mining gears, bearings, chains, cams and wire ropes
For over 116 years, our expertise has made us the preferred manufacturer of lubricants for gears, bearings, chains, cams, and wire ropes used in the mining industry. You will find Whitmore products in use throughout Europe, Asia, Australia, South America, Russia, the US and Canada.
Our extensive product line includes:
Open-gear lubricants
Biodegradable lubricants
Extreme-pressure greases
Enclosed-gear oils
Lubricants for machine propel systems
Drag and wire-rope lubricants
Many grades have been specifically designed to meet the specifications of OEMs such as Caterpillar, P&H and Bucyrus.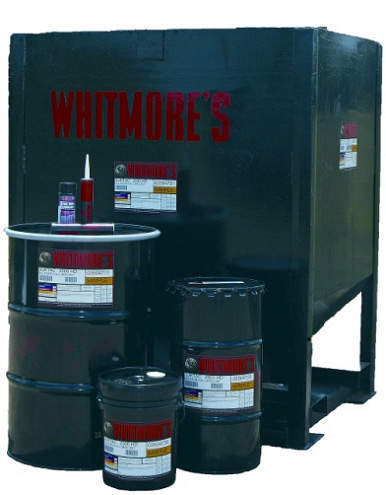 Time-tested and proven, Whitmore's extreme-pressure lubricants reduce wear and extend machine life.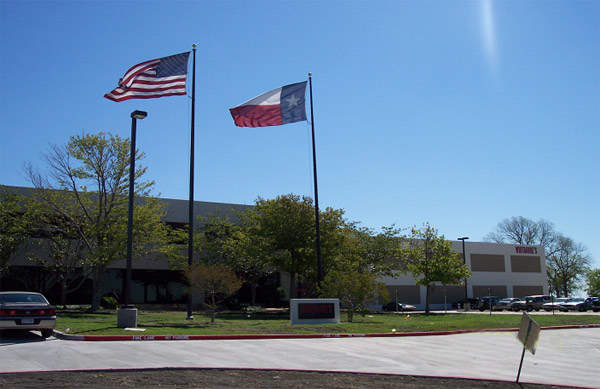 Whitmore's lubricant manufacturing plant located in Rockwall, TX; we are an ISO 9001, ISO/TS 16949 and ISO 14001 registered company.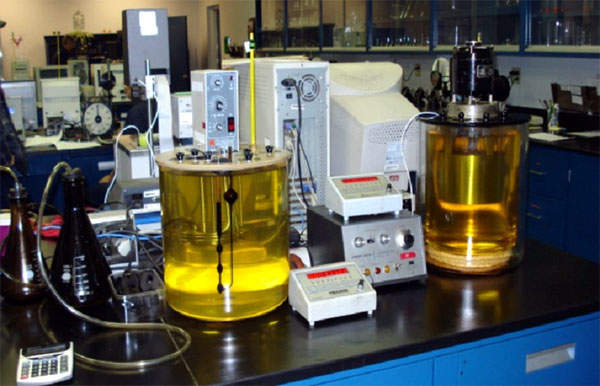 All lubricants developed and manufactured at our Rockwall, TX facility undergo extensive testing and are 100% quality-checked before they are shipped.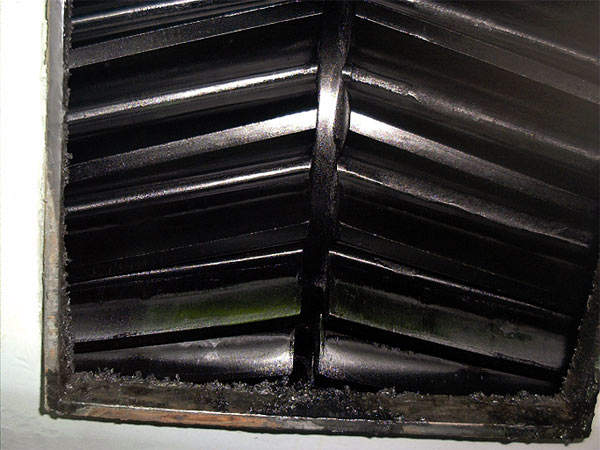 Whitmore's SurStik 800 coating on an open gear; the dense, protective coating contains oil-soluble extreme-pressure additives, in combination with solid lubricants.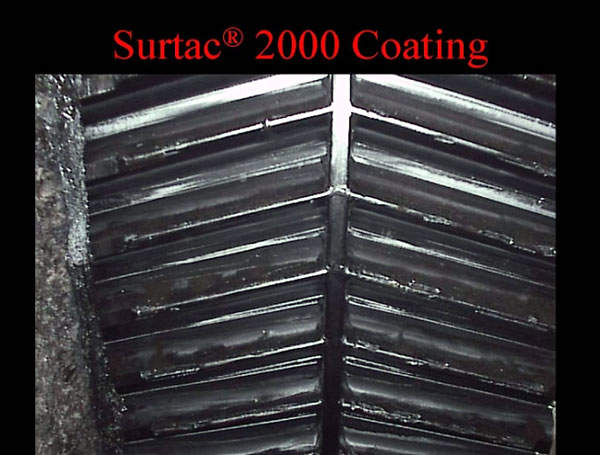 Whitmore's Surtac® 2000 lubricant forms a protective coating on metal without the use of asphalt, solvents or lead.
Open-gear lubricants
Whitmore's open-gear lubricants are designed to perform in the harshest environments and in the most demanding applications, reducing wear, minimizing equipment downtime, prolonging equipment life and lowering your operating costs. They are used worldwide on kilns, ball mills, shovels and draglines.
Names like Surtac® and Envirolube® have been well known for decades. More recent additions Gearmate® 1000 and SurStik® 800 have been formulated to further reduce consumption and operating costs.
Extreme-pressure greases
Whitmore's extreme-pressure greases are designed for use in severe applications across a variety of conditions, including high load, heat, moisture and a wide range of operating speeds. Protection from wear and high load is accomplished through the use of innovative additives that enhance film strength and adhesive properties. Our product line includes Matrix®, Caliber™ Blue, Caliber 3M and 5M, and Caliber XR.
Enclosed-gear oils
Severely loaded gears and bearings can experience scuffing and pitting. The anti-wear additive system used in our high-performance enclosed-gear oils stops scuffing and pitting by forming a protective chemical layer in the area of contact. Extreme pressure protection is assured, even under the most severe conditions of high load, shock load and reversing motion.
Our product line includes Paragon™, Paragon Gold, Decathlon™ HD (synthetic) and GF 365 (semi-synthetic). A hallmark of Whitmore's enclosed-gear oils is long lubricant life. Our no-cost oil analysis program ensures that the product performs consistently year after year, protecting your equipment.
Drag-rope lubricant and wire-rope lubricant
Whether the goal is to protect the rope itself, the drum lagging or the sheaves, Whitmore has the products to meet the need. Products include Whitmore's drag-rope lubricant, wire-rope lubricant and WR-5.
Biodegradable lubricants
You don't have to compromise performance in order to be environmentally responsible. Whitmore's complete line of high-performance biodegradable lubricants meets or exceeds industry standards and protects your valuable equipment, while protecting the earth.
Our line includes Earthkeeper® EP 2 grease, Earthkeeper enclosed-gear oils, Earthkeeper wire-rope lubricants and Earthkeeper open-gear lubricants.
Manufacturing and distribution of mining lubricants
Whitmore's family of quality products and services are sold throughout the world through a service-intensive global distribution network, consisting of over 130 authorized distributors who are committed to technical support and total customer satisfaction.
Relationships with OEMs, customers and our distributor partners have helped maintain our reputation in an industry where reputation is of utmost importance. Rapid and creative response to customer needs has made us a preferred supplier to major mines worldwide. Our success is built on your success and we strive for two things: understanding your specific needs and exceeding your expectations.