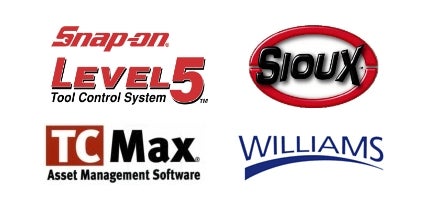 Snap-on Industrial is a worldwide tool developer that, instead of only delivering off-the-shelf products, prides itself on manufacturing and delivering custom-made and designed products for specific trades.
Mining is one of the most challenging industries known to man. From the planning stage to the finished operation, Snap-on Industrial develops tools that assist with the toughest mining jobs.
Hand and power tools for industrial mining
Snap-on tools are developed to offer the best performance, comfort and safety to users. The company's extensive range of hand and power tools, torque measuring instruments, tool storage cabinets, and speciality tools and equipment are perfect for a number of industries, including mining.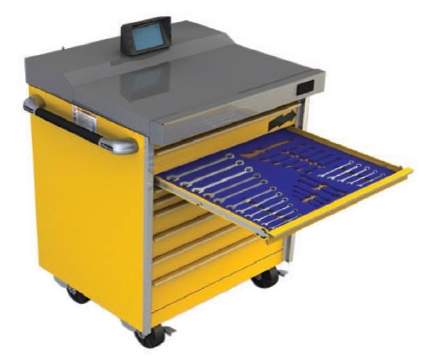 ATC Box.
Mobile tool cribs.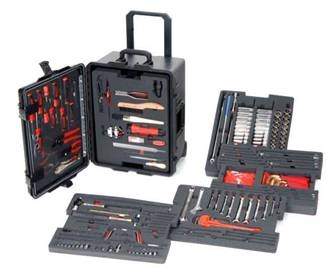 Custom-made tool kits.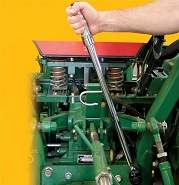 Torque applications for mining.
Our Industrial division works only with major companies directly to provide them with tool solutions and partnered with our Snap-on vans network who provide an invaluable service to the individual tool user through our 160+ van network.
Snap-on Industrial delivers power, speed, comfort and security. Snap-on creates scalable tool management and safety programmes to deliver straight-forward, cost-effective and practical solutions to solve any problem.
Snap-on Industrial's new line-up of tools for electrical construction and maintenance offers rugged, superior application-based performance and safety for commercial, residential, utility pole, power generation and other applications.
Industrial mining quality and safety control
One of Snap-on Industrial's division goals is to make sure that quality is always exceptional, including the choice of materials and manufacturing processes. Whatever the particular job at hand, from a small project to a large-scale installation, Snap-on Industrial strives to offer the best possible products and services to its customers.
Mining industry applications
Snap-On Industrial offers a number of different applications to cater for its customers' every need and desire. These applications, which are ideal for mining and similar industries, include:
Tool sets and kitting (customised to your requirement)
Tool management and safety
Fleet repair
Construction and maintenance
Heavy-duty bolting
Assembly
'Tools At Height', tethered-approved working at height safety solutions
Mobile workshop containers
ATC (automatic tool control) management
Mining industry programmes and assistance
Snap-on Industrial offers a number of different programmes and ways of assisting companies with industry issues and problems. Some of the different Snap-on programmes include:
Advanced tech labs (demonstrations and displays of available products)
Level 5 tool control systems (never lose another tool)
Mobile and stationary tool storage solutions
Snap-on certified training programmes
Tools at height safety programmes (tethered tools)
Global network and capabilities
Custom tool manufacturing
About Snap-on Industrial
Snap-on Industrial began with the idea of interchangeable sockets and wrench handles back in 1920. The company manufactured and marketed ten sockets that would "snap on" to five interchangeable handles, a concept that revolutionised the tool industry.
Since then, Snap-on has continued to work as a leader in the industry, becoming a total solutions provider, and has been at the forefront of a number of developing technologies, which include flank drive, Level 5 tool control systems and mobile tool solutions.