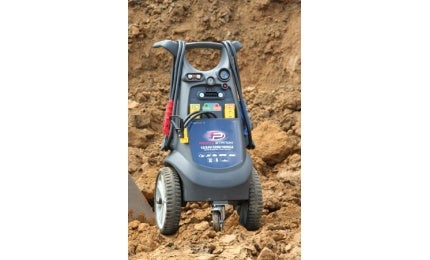 Pro Quip International (PQI) supplies high-quality automotive after-market products, including jerry cans, funnels, tow and brake controls, tyre sealant, vehicle mirrors, and electrical equipment and cables.
PQI is an Australian-owned and operated company that deals directly with customers and industrial businesses in Australia and New Zealand.
Fuel cans and water containers
Pro Quip International offers a comprehensive range of fuel cans and water containers for safe and efficient fluid management. The company's most popular product is the speciality Deto-Stop jerry can: an explosion-proof, leak-proof and rust-proof metal can available in 5l, 10 and 20l sizes.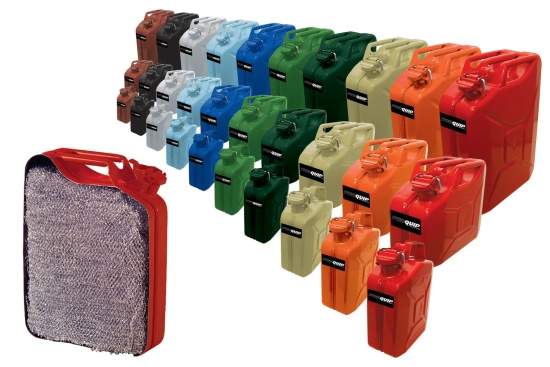 Pro Quip stocks an extensive range of AFAC certified metal jerry cans, as well as the explosion-proof Deto-Stop metal can range in 5l, 10l and 20l.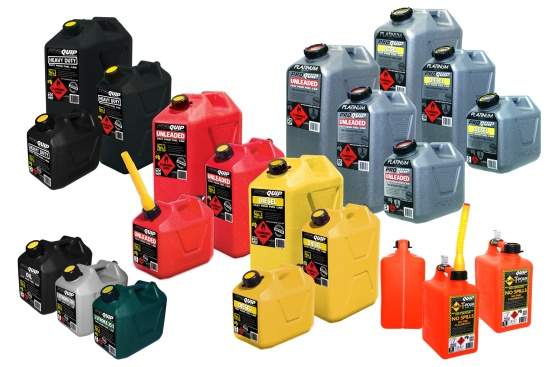 With a variety of plastic fuel can ranges, you can choose the can that best suits your needs from standard, heavy-duty, platinum and Safe-T-Pour.
PQI water containers are made from food-grade, BPA-free, UV-stabilised HDPE plastic and come in sizes 5l, 10l, 15l, 20l, 22l and 25l to safely store and carry water.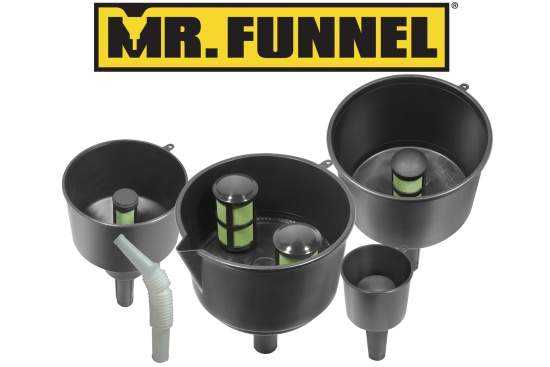 Fuel filter funnels keep vehicle engines clear of contamination from water and dirt particles.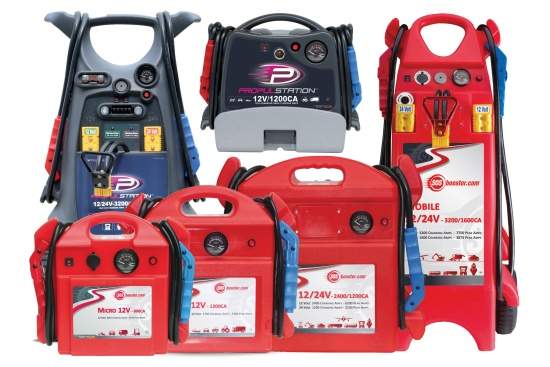 PQI supplies battery power packs in a variety of voltages and cranking amps to help jumpstart vehicles and mining machinery safely and reliably.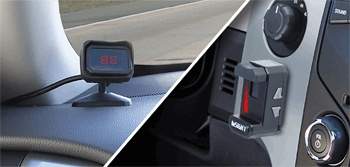 Brake controllers provide a safe and reliable means of controlling brake force on trailers with electrical brakes and are compulsory for certain size trailers.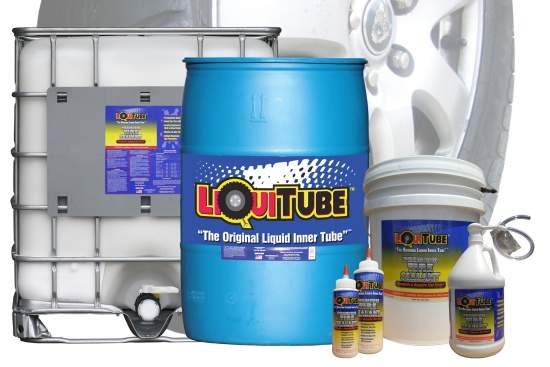 Liquitube tyre sealant will prevent and repair flat tyres by permanently sealing tread area punctures for the life of the tyre and helping to maintain correct tyre pressure.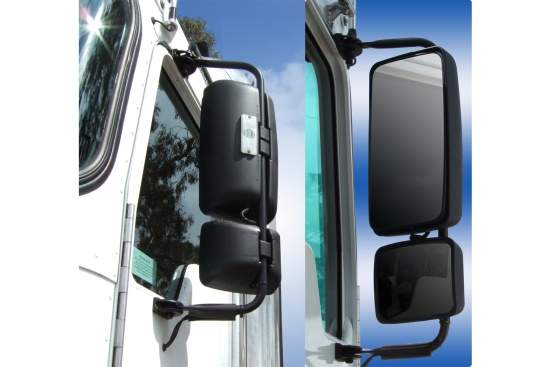 PQI has a truck mirror range manufactured by Truck-Lite and Ashtree Mirrors that have a variety of make and model applications.
PQI's AFAC-certified metal cans are also available in sizes 5l, 10l and 20l, and come in ten colours for easy identification. A identification of the fuel type within. A selection of holders, carriers, pourers and seals are available to fit the entire range.
Australian-made plastic fuel containers are all certified to Australian standard AS2906:2001. The platinum range has diesel and unleaded-specific pourers, reduce vapour odours and a three-year warranty.The heavy-duty range is intended for heavier use and extended fuel storage. The Safe-T-Pour have a patented No-Spill nozzle to prevent fire flashbacks and overfills.
All Pro Quip plastic fuel cans have an internally stored pourer that prevents contamination and is always on hand.
PQI's water containers are made from food-grade, BPA-free UV-stabilised HDPE plastic and come in sizes 10l, 15l, 20l, 22l and 25l to safely store and carry water. Taps and pourers are also available.
The 5l tinplate utility cans have a pull-up pourer and child-safe cap, so are ideal for storing general maintenance liquids.
PQI also supplies a range of 13 identification tags that comply with AFAC standards. The standardised fuel can tags make it easy to identify container contents and include water and blank tag options.
Automotive fuel filter funnels
Pro Quip International supplies Mr Funnel portable fuel filter funnels to protect engines from water and contaminant particles.
Mr Funnel fuel filter funnel provides a heavy-duty and fast-flow option, as well as built-in filter technology. Mr Funnel removes dirt and water from stored fuel to prevent the growth of microbes, as well as corrosive acids, electrolysis and rust.
PQI supplies both conductive and non-conductive funnels in an array of sizes to suit customers' needs in functionality and flow speed. Best of all, the filter never needs to be replaced.
Battery booster packs and power cables
Pro Quip International supplies battery booster packs manufactured by SOS Boosters, including 12V, 12/24V, 24/48V and even 12/24/28V units for aviation purposes. The broad range of voltage options means that there will be a jumpstart device suited to your power requirements.
The PropulStation offers an additional recharge and storage unit, so that vehicles out in the field or at remote locations can carry a reliable power source at all times. The unit is charged when it is stored.
Juice Booster power cables provide a greater level of clamping force and an improved attachment / release action, for more reliable usage and higher voltage transfer with longer cables. There is also a foolproof polarity protector unit, which detects polarity and prevents incorrect hook-ups.
Electrical towing and brake systems
InSIGHT brake control system from Hopkins ensures that drivers have clear visibility of the display unit, as well as access to the control panel.
The Break-Away kit is a safety back-up for trailers with electrical brakes. When the trailer is disconnected from the tow vehicle, the unit automatically activates its brakes.
Hopkins' brake controllers manage the force applied on trailers with electrical brakes. When the brake pedal is pressed, the time-based system gradually increases the level of force, until the vehicle reaches a safe and complete stop.
Permanent tyre sealant
LiquiTube tyre sealant provides a permanent repair seal for the life of a tyre. The easy-to-apply sealant works on all inner surfaces to prevent air loss, control tyre pressure and temperature.
Pro Quip international offers LiquiTube for any tyre type, including trolleys and transits, to onsite vehicles and even heavy-duty mining machinery to extend tyre life and reduce downtime. Used by truck and van fleets around the world, LiquiTube has been proven to pay itself off in next to no time.
Mirrors and mounts for mining vehicles
PQI supplies heavy-duty vehicle mirrors, mounts, assemblies and spare parts manufactured by Truck-Lite and Ashtree Glass. The shatterproof, aerodynamic, custom-made designs and years of experience with large, industrial vehicles makes them the ideal supplier for busy sites and operations.
Electrical equipment for industrial vehicles and machines
Pro Quip Industrial distributes a variety of accessory automotive products to improve the performance of commercial vehicles. These include:
Relays
Ignitors
Fuses
Connectors
Power distribution units
Seatbelt locking devices
About Pro Quip International
In the company's 25+ years of experience, it has built up its renowned customer service reputation and become ISO: 9001 quality accredited and an EDI-approved national supplier.
In addition to the Australian market, Pro Quip International represents leading manufactures in both the US and Europe, and stocks an extensive range of value added products to complement its best-selling metal jerry cans.