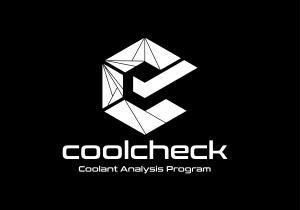 PrixMax is very excited to announce the launch of the new Coolcheck® web portal.
The unveiling of the advanced new web platform comes after a significant amount of time and energy was invested in designing a completely customised user web portal that provides our Coolcheck® customers with one of the most sophisticated analysis systems available for monitoring the performance of coolants in their engines.
The new portal enables customers to access a completely personalised and stand-alone web portal that is updated as soon as their samples are tested and analysed at the Coolcheck® laboratories. From the Dashboard home page, customers are able to quickly ascertain the performance of the coolants in their equipment by having the history of Coolcheck® results depicted graphically, enabling customers to easily determine trends in the data. Graphs throughout the portal are automatically updated every time a new search filter is entered so that users can drill down to any level of detail and know immediately what is happening in any piece of equipment, and quickly access the action recommendations provided by the Coolcheck® laboratories. Users also have the ability to mark samples as 'actioned', which provides a simple and easy way to stay on top of those systems requiring attention.
Further, customers can search for any piece of equipment tested or for a group of results by using the 'Equipment Search' function to search across equipment numbers, engine makes, dates sampled, sample status and job site. Customers can also use the new portal to submit orders for Coolcheck® sample kits as required.
So whether you are looking for a trend in results across the entire fleet or for a trend in results for one specific piece of equipment, the new Coolcheck® portal makes it easy for customers to access these results quickly and remotely from their computer or smartphone.
One of the most advanced coolant testing programs available is now supported by an incredibly advanced and intuitive online user platform, giving you total control in the management of the equipment across your entire operation.