Henkel is a leading solution provider for adhesives, sealants and functional coatings worldwide for mining asset repairs, rebuilds, maintenance and protection.
Henkel's Loctite® and Nordbak® products are used to maintain mining plants and equipment, prevent unplanned downtime, reduce costs and maximize production.
The company also offers expert engineering consulting and application support, on-site maintenance workshops and tailored training programs, as well as innovative new products for challenging applications.
High-performance coatings for mine asset maintenance
Loctite products offer a number of cost-effective solutions that improve safety and maintain plants and equipment in optimal condition while withstanding the adverse operating environments of mines and quarries.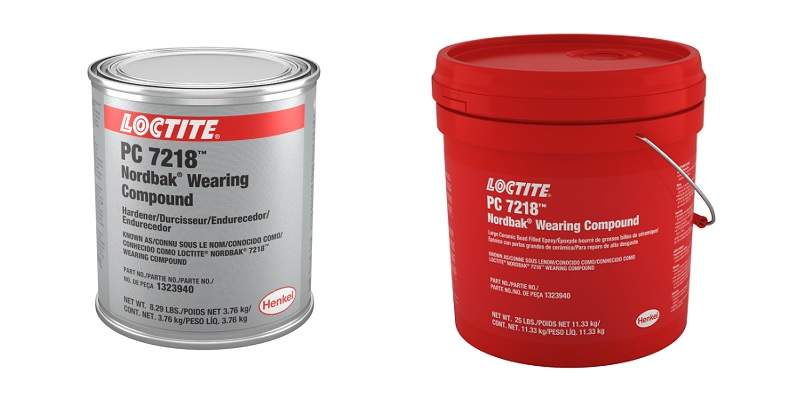 The LOCTITE® PC 7218™ Nordback® Wearing Compound features a trowelable compound that protects against sliding abrasion. It is suitable for rebuilding and protecting chutes, as well as pump housings, elbows, cyclones and material handling equipment.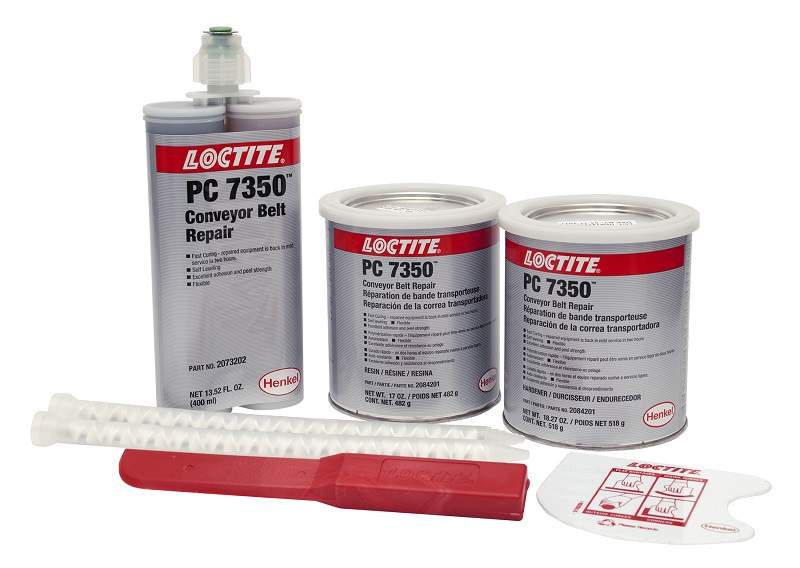 The LOCTITE® PC 7350™ Conveyor Belt Repair features a premium, solvent-free, rubber repair compound for conveyor and other rubber parts. With fast curing and self-leveling capabilities, it is used for on-site repairs. The compound offers excellent abrasion resistance and outstanding adhesion to metal and rubber.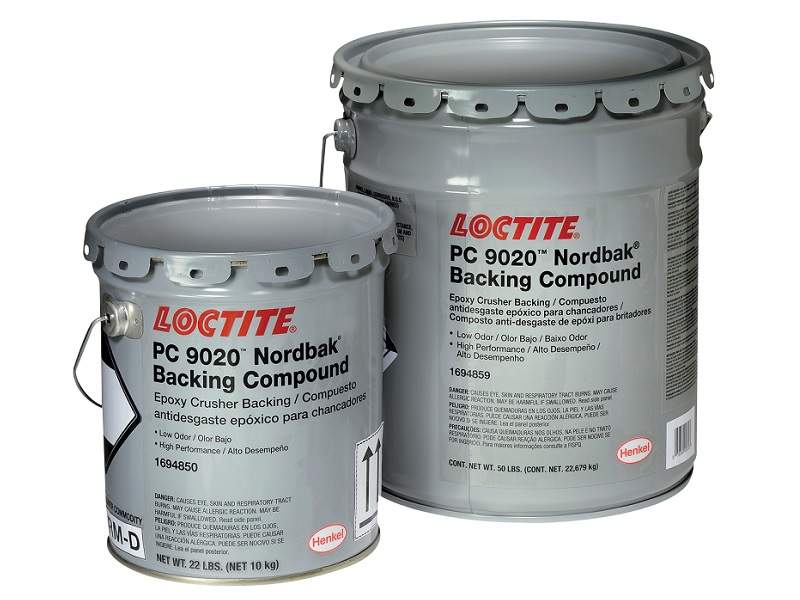 The LOCTITE® PC 9020™ Nordbak® Backing Compound is an epoxy system for backing wear metal in gyratory and cone crushers under typical dry service temperatures of -28°C to 104°C (-20°F to 220°F). Its low-odor, color-changing technology assures it is fully mixed with a high compression strength and impact resistance.
The products aims to extend rock crusher lifecycles, prevent conveyor downtime, and improve abrasion and erosion-resistance, which leads to enhanced safety and equipment reliability.
Resilient wear-resistant coatings
Wear and corrosion are common causes for failure in mining equipment such as chutes, hydrocyclones, flotation cells, pipes, ducts and elbows. Surface treatments and protective coatings are the most effective solution for surface protection.
Nordbak wear-resistant coatings combine the superior wear properties of ceramic and the convenience of two-part epoxies to protect equipment in adverse environments.
They are easy-to-apply, withstand almost any corrosion, abrasion and wear issue, as well as enable long-lasting large-scale repairs.
High-performance epoxy-based backing compounds
Crushers are subject to extreme wear that can shorten their lifecycle. Epoxy-based backing materials provide the necessary support for all types of gyratory crushers, cone crushers and grinding mills.
Loctite PC 9020 Nordbak Backing Compound has a significantly reduced odor and is more user-friendly than traditional epoxy backing systems. Its unique color-change mix identifies when the product is ready to pour, and its high-compression strength and impact-resistance increase the life of liners.
Customer feedback and Henkel's proactive approach to increased health and safety led to this innovative solution in crusher backing technology.
Fast conveyor belt repairs solutions
Loctite PC 7350 Conveyor Belt Repair is a premium rubber repair compound that is fast curing and self-leveling, making it suitable for on-site conveyor belt repairs.
With high levels of adhesion and abrasion resistance, repairs made with Loctite PC 7350 have the same durability and flexibility as the conveyor belt, increasing reliability and overall efficiency, as well as providing excellent protection and longevity of clips, splices, and belt scraper blades and devices.
Loctite PC 7350 can also be used for repairing or rebuilding liners in mills, pumps, feeder bowls, hoppers, chutes, and repairing cast urethane screens and liners.
About Henkel
As a partner to the mining industry, Henkel offers a number of value-added services to help solve customers' challenges.
Our plant surveys analyze current maintenance practices and culture and offer opportunities for improvement. On-site maintenance workshops help staff increase equipment reliability, reduce routine and redundant maintenance tasks, improve safety, reduce energy costs and increase productivity.
In addition, Henkel's experts demonstrate how to identify and apply the proper surface protection coatings to keep equipment up and running with minimal downtime.
We also recommend Henkel Certified Applicators who specialize in these types of repairs.