Tank and Vessel Engineering (TVE) is a privately owned Western Australian company which specialises in servicing, maintenance and repairs to all fixed and mobile vessels and tanks.
With premises in both Hamilton Hill and Kalgoorlie, TVE is well positioned to provide solutions to any of your dangerous goods needs. The company's facilities include a specialised workshop with rail access to handle tank repairs, fabrication and servicing.
Operating in the fields of dangerous goods bulk container maintenance, fleet servicing and tank cleaning, TVE has developed a comprehensive range of specialised services to the dangerous goods industry.
TVE staff are trained and certified to a nationally accredited standard in all relevant disciplines.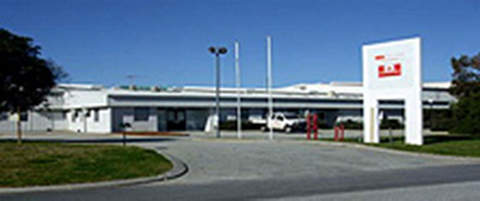 Hamilton Hill office and workshop.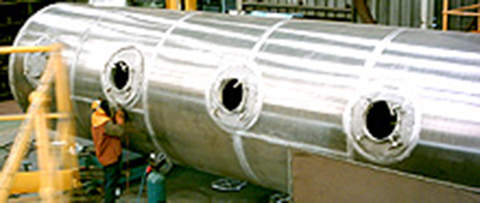 Stainless-steel tank fabrication.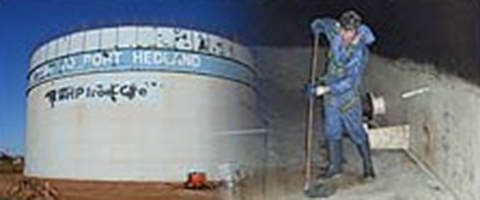 Tank cleaning.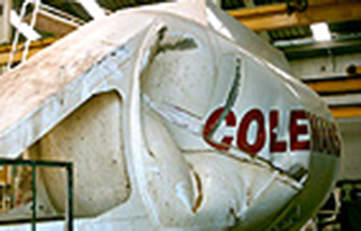 Damaged tanker - before repair.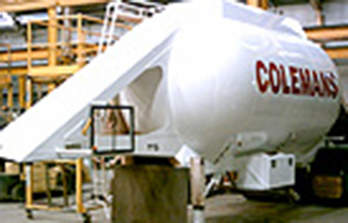 Finished tanker - after repair.
Emergency response to dangerous goods spillages
Having provided the industry with tank cleaning, degassing and bulk container servicing facilities, TVE has since expanded its services.
The company now operates an emergency response service which deals with the recovery of dangerous goods product spills and tanker roll-overs for the oil and transportation industries.
By combining this emergency service with its bulk container servicing capabilities, TVE continues to extend its reach into new sectors.
Mine site shutdown work
TVE has assembled a dedicated and reliable team capable of mine shutdown work throughout Australia.
Whether you are dealing with sulphuric acid, hydrogen sulphide, anhydrous ammonia, cyanide or other dangerous goods, TVE will ensure all shutdown work is conducted safely, efficiently and to a high standard.
Road and rail pressure vessel repairs, servicing and maintenance
A leader in the repair, servicing, modification and maintenance for all types of road tankers across the transport, mining and industrial sectors, TVE always adopts a professional approach to its work.
If your tanker has a small problem like a leaking valve or requires significant repairs following a roll-over incident, TVE is able to handle all problems with no fuss and at a competitive price.
Storage tank cleaning service
TVE is an industry expert in industrial storage tank cleaning, blasting and painting.
Whether your tank is being cleaned for a periodic inspection, planned repairs, general maintenance, emergency repairs, product change or decommissioning, the TVE team are able to assist you.
The company's experienced on-site cleaning teams have been trained to a national standard for confined space entry, confined space rescue, operation of breathing apparatus, safe working at heights and workplace first aid.
Certified and coded welders, mechanical fitters and pipe fitters are also on hand to attend any possible tank floor repair, pipework installation or valve installation. This avoids the added cost and unwanted delay of employing a separate contractor.
Comprehensive tank and vessel services
TVE's wide-ranging list of tank and vessel services includes:
Engineering, fabrication and construction
Dangerous goods decontamination
Dangerous goods transfer
General plant maintenance
Pressure vessel repairs, service and maintenance
Service and repair of rail cars and road tankers
Shut-down maintenance services
Off-stream cleaning and inspection of bulk storage tanks
In-service cleaning of fire suppression water tanks for high rise buildings
Tank degassing
Design, fabrication and installation of new fully commingled materials recovery facility
Confined space entry specialists for all hazardous material services
Pressure vessel engineering, testing and certification
Bulk storage tank reconstruction, servicing and maintenance
Hydrostatic testing of hoses, piping, vessels and fittings
Pneumatic and nitrogen testing
Bolt, flange torque and traceability
Inspection, repair and testing of safety relief valves