TRJ Engineering provides steel fabrication and engineering services to private and government clients across Australia.
We supply state-of-the-art earthmoving protection and safety solutions such as vandal covers, demolition guards, and safety handrails.
An Australian-owned and operated business, we design and develop our products in-house according to ISO 9001 standards.
Protective vandal covers for earthmoving machinery and equipment
For more than 13 years, TRJ Engineering has been developing vandal covers to protect a wide range of earthmoving machinery from theft and vandalism.

TRJ Engineering designs and manufactures stainless-steel products in accordance to ISO 9001 standards.
Our vandal covers are designed to protect machinery and equipment from acts of vandalism and theft.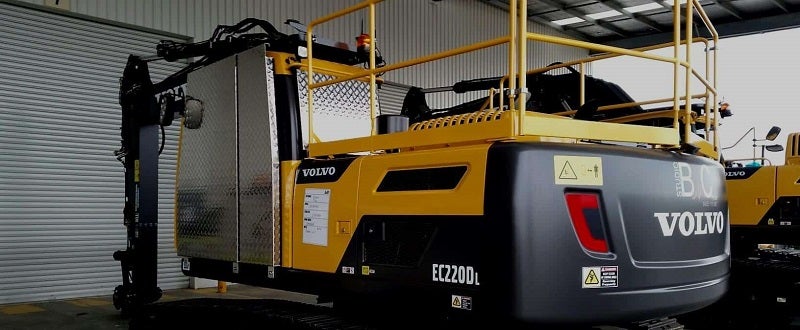 Our safety handrails can be attached onto existing fixings without drilling or welding.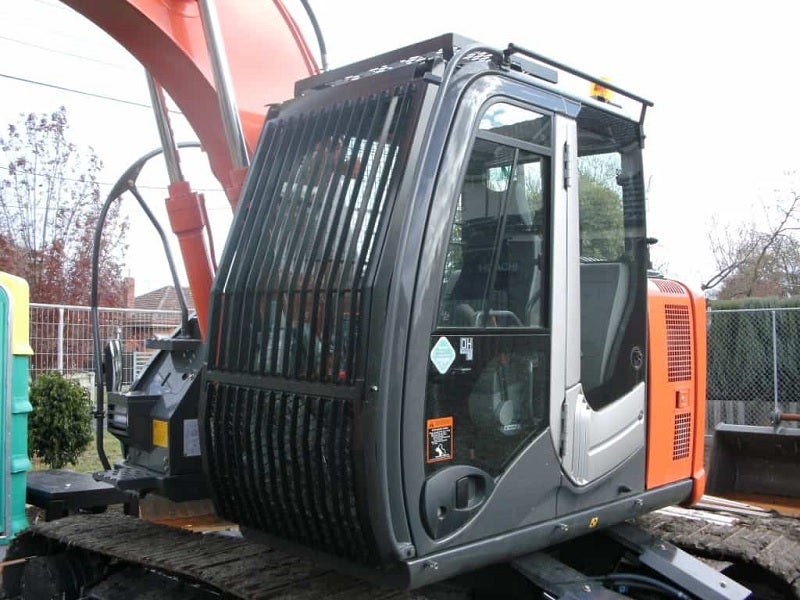 TRJ Engineering's demolition guards protect machine operators from falling objects.

Welding and other engineering projects are performed by qualified personnel as per all relevant Australian Standards.
TRJ Engineering designs and installs covers for a variety of earthmoving equipment such as skid steers, backhoes, graders and bulldozers. We also develop small-scale covers for fuel protection, rear cameras, hydraulic oil and lighting. In addition, we stock a wide range of vandal covers for leading brands, which can be delivered across Australia.
We focus on manufacturing 360⁰ cab protection and safety for earthmoving equipment and operators, as well as vandal protection equipment for companies such as Komatsu, Kobelco, Caterpillar, Semco and Hitachi.
Our professionally designed, manufactured and fitted vandal protection will deter thieves and vandals while ensuring no costly repairs and low insurance premiums.
Safety handrails for excavators and earthmoving equipment
TRJ Engineering's safety handrails are built and guaranteed to Australian Standards.
Our pre-fabricated handrails fit a wide range of excavators and earthmoving equipment to provide protection to the driver while working on the back of the excavator.
They are designed to bolt onto existing fixings without drilling or welding, and powder-coated for guaranteed durability.
Our safety handrail kit also includes anti-vibration protection to prevent cracking and kicker plates for operator safety.
Demolition guards for protection and safety
TRJ Engineering's demolition guards are designed to protect machine operators from falling objects while working in either demolition sites or quarries.
All front screens are fabricated by computer numerical control (CNC) and supplied powder-coated to ensure your guards look as good as your equipment.  Our guards are easy to install and adaptable to suit your requirements.
We have optional gas struts that allow the screen to easily lift up for cleaning and maintenance operations. Our in-house design team can also quickly supply you and your business with a custom-designed solution. We also stock demolition guards for most common makes and models that are ready for immediate shipping or installation.
Our protection guards can be used in a wide variety of industries, including underground mining, forestry, demolition, rock breaking, scrap handling and civil earthmoving.
General engineering capabilities
TRJ Engineering is experienced in designing metal components and advising clients regarding individual projects. We can prepare shop drawings to produce customised steel and stainless-steel components, and TRJ's workshop is also designed to handle production runs of any size.
We are one of five Victorian manufacturers that are accredited with the Australian Stainless Steel Development Association, and our facility is equipped with modern machinery in order to perform all types of fabrication work. Welding and other work is carried out by qualified personnel in adherence with all relevant Australian standards.