Plastic Fabricators WA (PFWA) provides design, engineering and installation solutions for the mining, chemical, offshore and food processing industries.
Our portfolio includes polypropylene electrowinning cells, water and chemical storage tanks, dosing systems, and wastewater treatments.
We also develop bunds, ducting, hoods, liners, pipe spools, pump frames and guards, fans and custom equipment with high-quality industrial thermoplastics.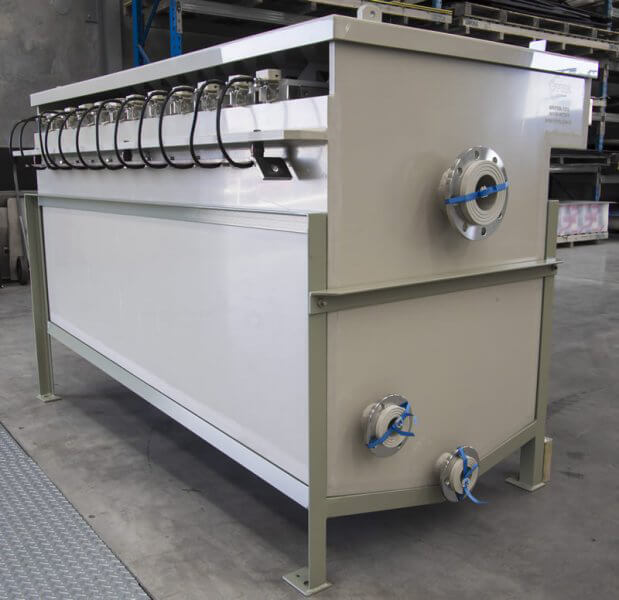 PFWA is Australia's leading manufacturer of polypropylene electrowinning cells.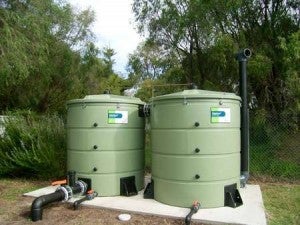 We develop a wide selection of systems to treat and eliminate odours, contaminants and pollutants.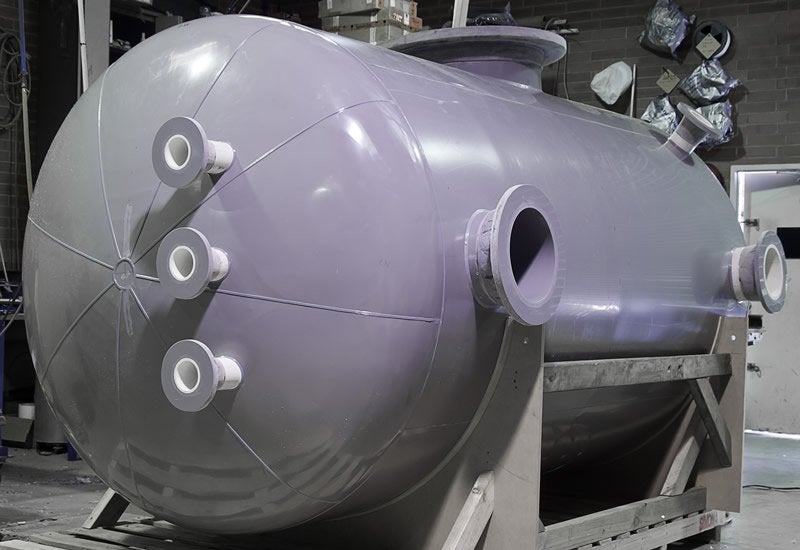 Our dual laminate tanks offer high-performance strength and chemical resistance.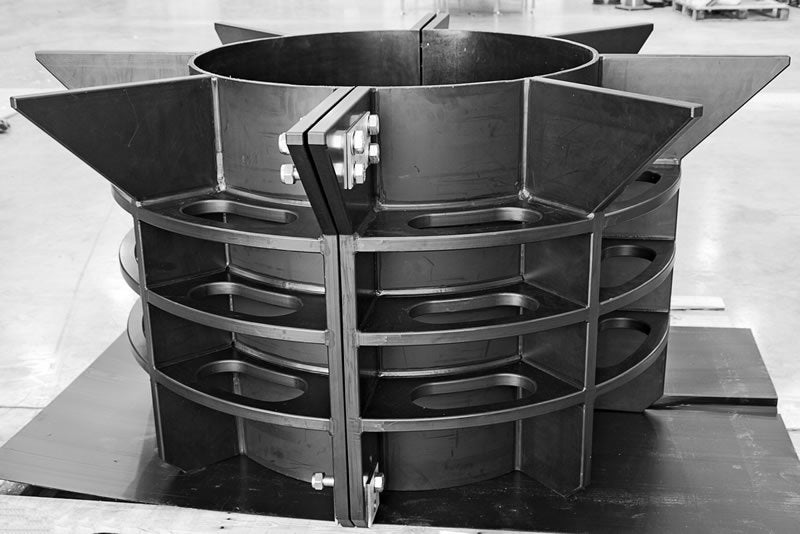 Our custom fabrication services include custom-built PE insulators.
High-performance polypropylene electrowinning cells for the mining sector
For nearly 30 years, PFWA has been a market leader in the manufacturing of high-quality electrowinning cells for the global precious metals mining industry. In addition, we have secured 'preferred supplier' status for numerous mining projects across Australia.
Our highly skilled in-house engineering team develop solutions to our clients' requirements, adhering to our long-standing ISO 9001 quality assurance accreditation to ensure optimal return on investment.
PFWA electrowinning cells are made with high-quality polypropylene cell casings, which offer impact-resistant and non-corrosive properties. Cells will not conduct electricity and require no linings.
Air pollution control and gas scrubbing systems
PFWA delivers comprehensive solutions to address pollution control and air quality in heavy to light industries and municipal applications. All our designs incorporate state-of-the-art scrubbing technologies to enable optimal efficiency.
Our corrosion-resistant industrial scrubbers are effective air pollution filtration solutions, which are designed to remove particles and/or gases from industrial exhaust streams.
PFWA's solutions effectively remove gases such as hydrogen sulphide, chlorine, ammonia, acid fumes, sulphur dioxide, nitrogen oxides, volatile organic compounds (VOC) and combustible gases.
We can build custom-designed systems from a range of materials suited to your specifications to enable cost-effective corrosion protection, safe operation and maintainability.
PFWA also offers value-adding services such as integrated monitoring and control, maintenance, patented designs and technology, and research and development.
High-performance odour control and filtration solutions
Under the brand OdaTech®, PFWA designs and supplies a wide array of highly efficient and cost-effective systems to treat and eliminate intrusive odours.
Initially developed to treat wastewater, our custom-designed systems can be configured to suit a wide variety of applications. These range from small air valves to wastewater treatment plants, meat processing facilities and mining sites.
Our systems remove more than 99% of hydrogen sulphide (H2S) and reduce corrosion on steel and concrete infrastructure, as well as cut maintenance costs. We also develop a broad selection of chemical wet scrubbers to effectively remove potentially dangerous contaminants from gas streams.
Benefits of PFWA's sustainable biofiltration odour control systems include:
Environmentally friendly biological treatments
Eliminates intrusive foul-smelling odours
Minimal maintenance
Low capital or operational costs
Complies with WSA121 industry standards
Thermoplastic chemical and process tanks
PFWA designs and builds tanks from thermoplastic material (normally polyethylene or polypropylene). Tanks are engineered according to the internationally recognised German design code DVS 2205 or European Code EN 12573.
Designed and manufactured in Europe and North America for many years, engineered thermoplastic tanks can provide a cost-effective, low-maintenance and functional solution to your water and chemical storage requirements.
Dual laminate tanks for enhanced chemical resistance
PFWA's chemical containment solutions include dual laminate tanks, which combines the chemical resistance of thermoplastics with the strength of fibre-reinforced plastic (FRP).
Our dual laminate tanks feature a 3mm-thick internal thermoplastic liner. The FRP thickness and lay-up are designed for the specific applied design loads.
Used to contain water, sewage and fuel, heavy polyethylene tanks are suitable for secure transportation and storage applications in marine and railway sectors.
PFWA develops tanks of any shape or size, with capacities of up to 55,000l. We also manufacture vessels with domed or dished ends if requested, as well as pressure equipment, bunds and other containment devices.