Metal Science Technologies (MST) offers a range of electrochemical weld-cleaning equipment and related products for the mining sector.
By collaborating with Australian universities and leading stainless-steel suppliers, the company offers highly effective, environmentally friendly post-weld finishing electropolishing machinery.
MST also has a comprehensive brush electrode range, which includes the largest available brushes on the market.
Metal Science Technologies manufactures electrochemical weld-cleaning solutions for the mining industry.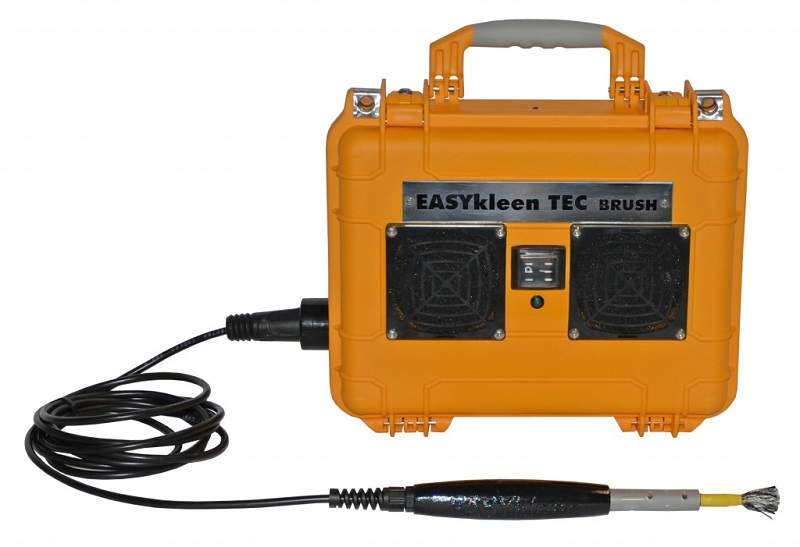 The EASYkleen TEC is a lightweight, mobile post-weld cleaning system.
MST's EASYkleen PLUS BRUSH ensures a fast, highly protected finish for stainless-steel welds.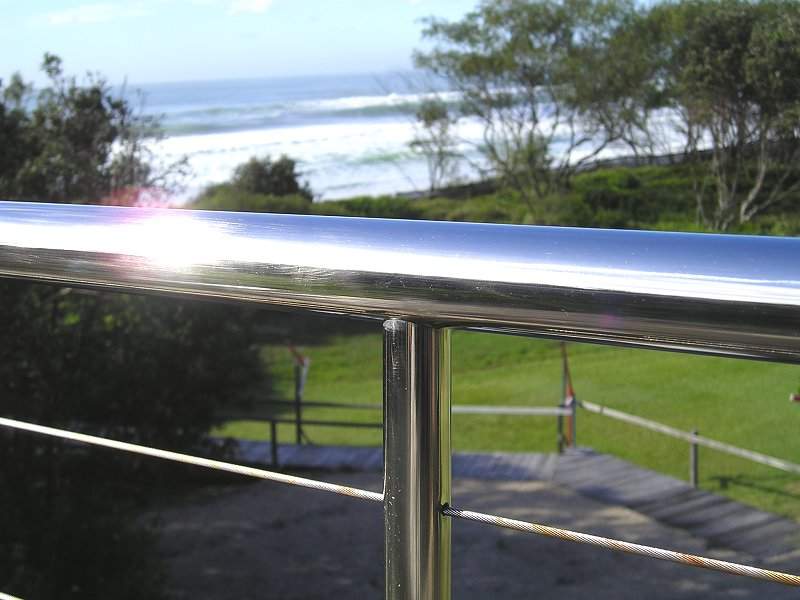 MST's solutions provide a safer, faster and more cost-effective alternative to mechanical or AC electromechanical cleaning processes.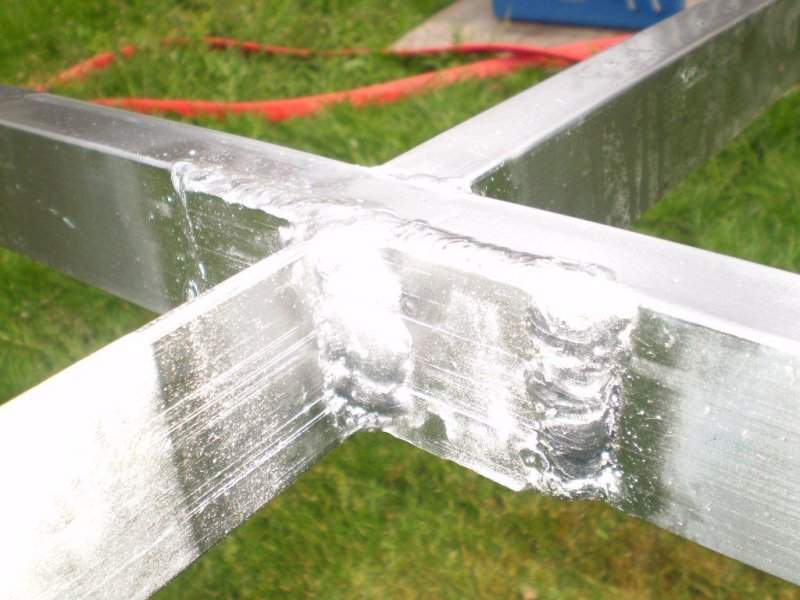 The mepBLITz provides a smooth post-weld finish and high corrosion-resistance.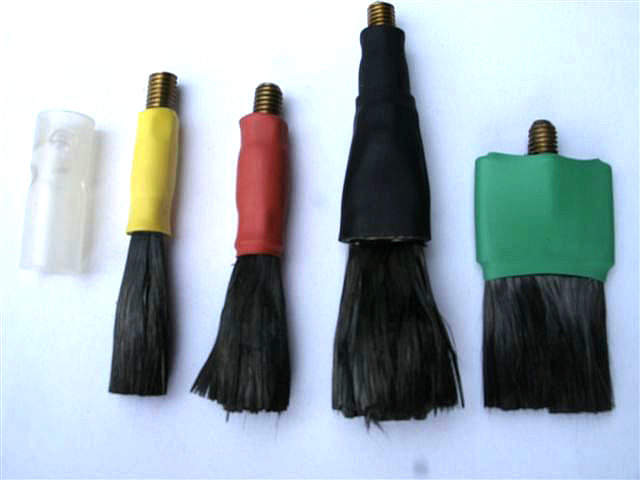 The company offers a comprehensive range of brush electrodes to deliver a high-quality finish.
The BLITz Bath (MEPi5BATH) mepBLITz DC – i5 is the first mobile weld-cleaning system to offer an optional bath add-on.
All machines use an electro-polishing process that increases the density of the chromium throughout the weld surface, and subsequently the ability to create an improved, durable oxide film.
All MST products remove contaminates, heat tint, weld discoloration and oxide scale to achieve a chromium dense weld, delivering significant operational health and safety (OH&S) benefits.
Electropolishers for light TIG operations
The lightweight and portable EASYkleen TEC is designed for light-to-medium fabricators who perform light-gauge (1mm-3mm) tungsten inert gas (TIG) applications.
With up to 60A of available direct current (DC) output power and a range of brushes to cover all types of weld geometry, the TEC is a cost-effective electro-polishing solution.
MST's EASYkleen PLUS BRUSH provides a high-power direct current and a fluctuating wave to ensure a quick yet highly corrosive-resistant finish for polishing stainless-steel welds with up to 90A of DC output.
Electropolishers for medium TIG and MIG operations
The EASYkleen Pro S-10 incorporates the unparalleled power of inverter technology with the ease of use of EASYkleen Plus Brush.
Suitable for medium to heavy-duty fabricators, it uses the same superior inverter technology as our top of the line mepBLITz DC-i5.
This unit incorporates a power level dial that gives the user ultimate control in determining the output (20-100A), which can be easily adjusted depending on a range of variables such as material thickness, type of weld and desired finish.
Electropolishers for heavy TIG and MIG operations
The EASYkleen Pro S-15 is the latest development from MST. This 15A mobile unit has the ability to work effectively using 110V or 240V power input and provides the user with a power control dial (20-130A).
Highly mobile and low maintenance, this unit is suitable for large jobs with thicker gauge steel and MIG welds, but can still work on precise and smaller gauge stainless by dialing back the current output.
The mepBLITz is a powerful electrochemical stainless-steel cleaning machine that delivers a smooth, high-performance finish, and strong corrosion-resistance.
The machine features multiple brush options and patented cooling solution for the electrode and boot system, which enables end users to complete any stainless-steel cleaning challenge with speed and a high-quality finish on all chromium steels and restricted areas.
The mepBLITz is the ideal machine for cleaning heavy-gauge stainless-steel and MIG welds. It has a current output between 20 and 150A which when incorporated with its user controlled fluid delivery system stands it apart from the all competitors.
Mobile electropolishers with optional bath add-on
The BLITz Bath (MEPi5BATH) mepBLITz DC – i5 is the world's first portable weld cleaning machine to have an optional bath add-on, which is liquid-cooled and holds 40l of polishing solution.
The mepBLITz DC-i5 is made in Australia with stainless-steel and weighs 10kg, less than half the weight of its predecessor.
The bath is attachable using screw coupling, the mepBLITz DC-i5 enables full immersion of small parts and depending on size, these components can be lined up to polish multiple parts simultaneously.
The simple-to-operate bath comes with a single arm for racking parts, along with two additional arms available for significantly small components.
Scientifically backed process – High-quality electrochemical post-weld cleaning solutions
Research conducted by the University of Wollongong and Sandvik Australia Materials Technology has proven that stainless-steel cleaning by using DC electrochemical cleaning offers a faster, safer and stronger corrosion-resistant alternative in comparison with pickling paste, mechanical cleaning or alternating current (AC) electrochemical cleaning.
With a third of the factory space dedicated to research and development, MST is consistently on the cutting-edge of the weld-cleaning industry. The company has brought to market many innovations such as the first solution-fed brush machine, the first machine with the ability to effectively clean metal inert gas (MIG) welds, the first rigid brush electrode, and the first optional electro-polishing bath add-on.