Maxiturn Replacement Parts
Manufacturing Spare Mining Parts and Compatible Alfa Parts for the Mining Industry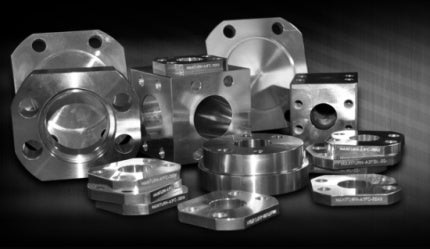 Maxiturn Engineering manufactures and supplies replacement components for machinery. The company offers conventionally machined and CNC-machined parts, and serves customers across the mining, automotive, transport and marine industries.
Maxiturn Engineering is based in Perth, Western Australia.
Spare parts for industrial equipment
As well as CNC machining, turning and milling, Maxiturn's range of expertise includes:
3D design / drafting
Prototyping
Reverse engineering
Jobbing and production
Manual machining
EDM / wire cutting
Production quality testing
Long and short production runs
Use of a 3t overhead crane
Replication of machinery components
Maxiturn is committed to progress and development; over its 20 years of operation, the company has employed the latest techniques in destructive testing and chemical analysis to ensure that products are perfectly replicated every time.
Maxiturn's CNC facility allows the company to produce the highest quality machine parts with a rapid turnaround time. The facilities capacity rates are:
CNC machining up to 460mm diameter x 1,500mm length
CNC milling 1,600mm x 600mm x 600mm and larger
Conventional machining of 300mm diameter up to 1,000mm diameter
EDM wire-cutting 570mm x 320mm, up to 310mm height
Hydraulic equipment spare parts
In addition to providing spares for mining and drilling tools, trucks and trailers, engineering and vintage equipment, Maxiturn now supplies compatible ALFA hydraulic parts, including:
Flanges and inserts
Butt weld adaptors
Socket weld adaptors
Threaded adaptors
Suction adaptors
O-ring face seals
Bulkhead adaptors, and more
Material testing and analysis services
With its broad knowledge of industrial machinery requirements, Maxiturn is able to support customers' needs with a range of network services, including:
Cylindrical grinding
Laser cutting
Water jet cutting
Material analysis / metrology and suitable application
Hardness / surface testing
Heat treatment / nitriding
Electrical and electro plating
Anodising
Laser engraving and etching
Bead blasting / tumbling
Assembly and packaging
Maxiturn Replacement Parts Images
Press Release
Maxiturn Engineering has a new website with an E-commerce facility so customers can buy parts direct from the website.
Read more
Maxiturn Replacement Parts