Ingear Engineering develops heavy-duty machinery for a wide range of industrial applications worldwide such as the mining sector.
Our equipment is also used in the metallurgy, cement, marine, power and energy industries. They are also suitable for chemical, food processing, and material development applications.
Our facilities are equipped with the very latest computer numerical control (CNC) machinery from Europe, the US, and Japan, as well as heat treatment and precision measurement solutions. This enables products to be developed using the most advanced machines available.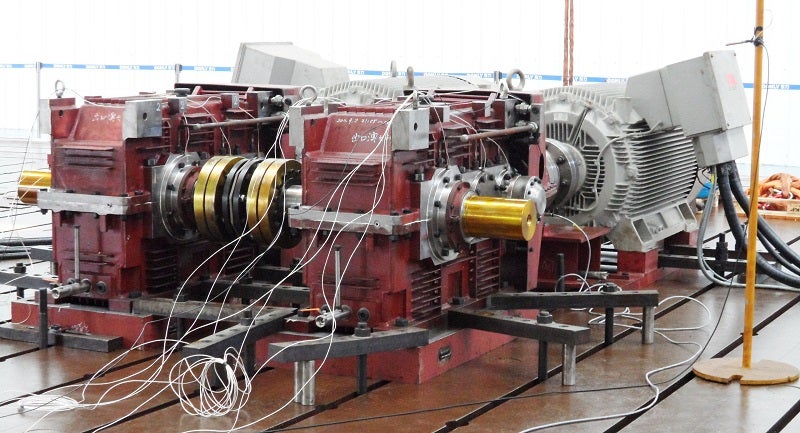 Full load 'back to back' testing of invertible conveyor dive gearboxes following our manufacture.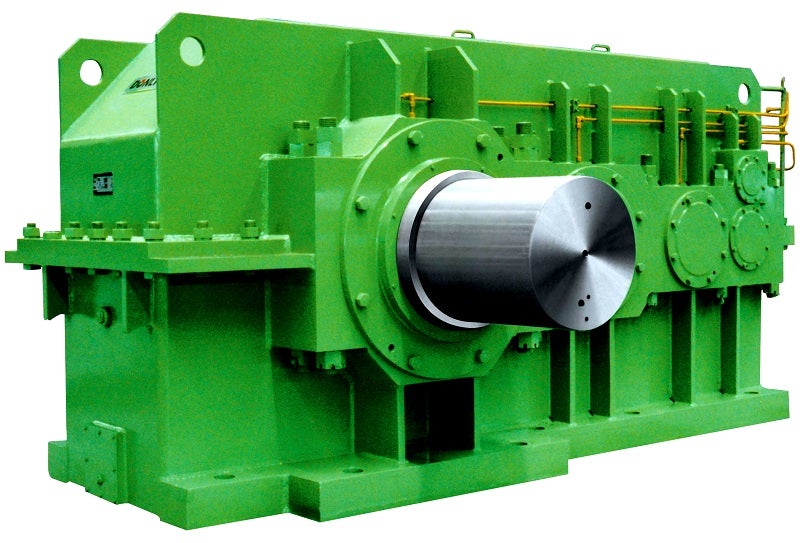 Heavy-duty gearbox steel mill application.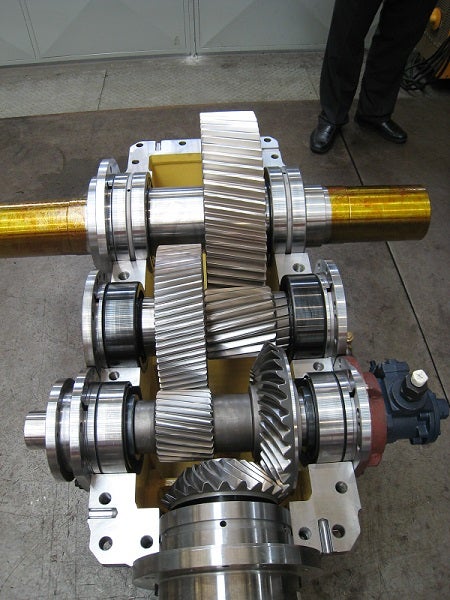 Excellent quality, high-precision bevel helical gearbox.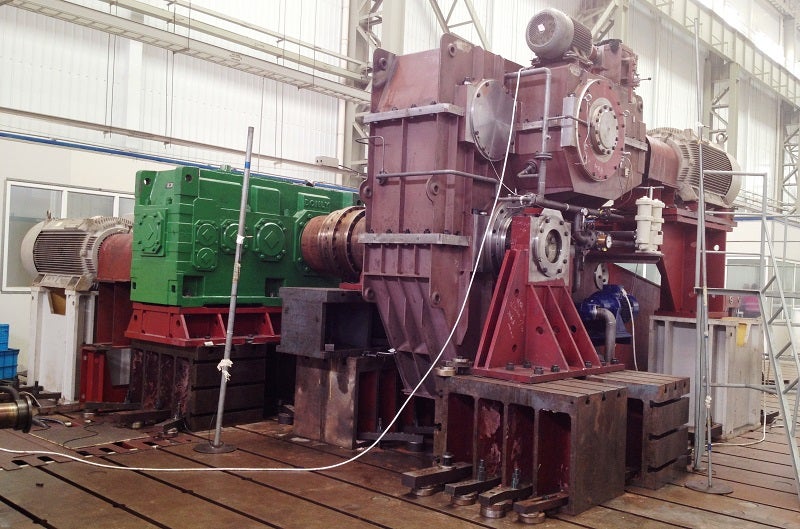 Full load testing of bucket wheel reclaimer gearbox following our manufacture.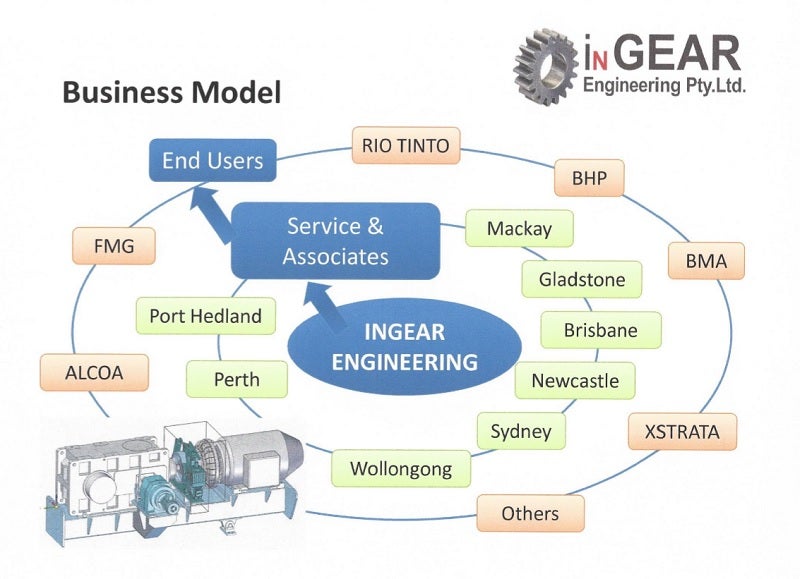 Heavy-duty mechanical solutions for mining applications
Ingear Engineering has an extensive portfolio of high-performance, heavy-duty gearboxes for the mining sector.
In addition to gearboxes, we manufacture speed reducers, gear units, and modular speed reducers, as well as a variety of motors.
Our portfolio contains a wide range of components such as gear parts and housings, as well as crown gear couplings.
Modular helical gearboxes
The full range of standard modular helical and bevel helical gearboxes are offered along with a complete range of planetary gearboxes and geared motors. Every conceivable application is catered for industries such as mining, mineral processing, steel making, cement production, pulp and paper, grain handling, and food production.
In Australia, we are replacing old or failed Flender, David Brown, SRDB, Hansen, SEW Eurodrive, Falk, Brevini, Echesa, Renolds, Dorstner, and Philadelphia Gearboxes with the same centre height, shaft diameters and hold-down base dimensions as the original unit.
State-of-the-art machinery and measuring equipment for mines
Ingear Engineering uses world-class equipment to ensure high-quality products.
Our facilities offer CNC profile gear grinding technologies and centres with processing, gantry machining, boring and milling machining capabilities. In addition to high precision equipment, we have an array of different furnaces designed for tempering, carburising or ionic nitriding applications.
Ingear Engineering's extensive range of advanced measuring equipment includes ZEISS three-axis inspecting machines, Klingelnberger gear measuring centres, Spectro direct reading spectrometers, metalloscope / metallographic microscopes, ultrasonic test machines. We also offer equipment for magnetic particle inspections.
Quality assurance and inspection capabilities of gearboxes
INGEAR's nationally accredited laboratory is equipped with test rigs that are designed to synchronously detect and record the running data of a wide range of parameters. These include torque, vibration, noise, temperature, efficiency, speed, pressure and electricity. This information is then used to develop products that meet the specific requirements of the mining industry in even the most adverse of operations environments.
We receive a full report of every gearbox it supplies, which includes raw material chemical composition, heat treatment spy piece analysis, gear grinding accuracy, gear tooth contact marking, vibration, and temperature rise of assembled and tested gearbox. Witnessed full load testing can be carried out at the factory or in Australia on request.
Our services also cover comprehensive inspections of our gearboxes. Each item is inspected throughout the assembly process to ensure full traceability of every component and process. Once complete, we provide certified documentation with every gearbox as an assurance of quality for our customers.
High-quality industrial gearboxes
Our high-quality industrial gearboxes are designed and built for your application while offering cost-efficiency and a ten-year warranty.
Other benefits of our gearboxes include:
Australian design and inspection
Qualifications to the highest level
45 years of experience
The same existing footprint
Increased rating
About Ingear Engineering
Ingear Engineering is part of the public-listed, international, specialist, Industrial Gearbox Company known as NINGBO INGEAR TRANSMISSION Co. Ltd.
With 2,500 employees working on 650,000m² of factory area, we have been supplying high-quality, competitively priced gearboxes around Australia since 2005 which provide unequaled economical solutions to the mining and process industries throughout the country.
Ingear's design, production and measurement/inspection facilities are populated with the latest, most sophisticated equipment available in the world today.
Qualified, experienced and dedicated to customer service, we provide:
Independent witness testing of all gearboxes
Fully detailed inspection reports
Full Load testing as required
Quality Assurance Management System