Hyden Engineering designs and develops-products that provide innovative, elegant and robust solutions for our customers and has selected products to distribute that compliments this philosophy.
We don't just supply products – we integrate products and provide true turnkey solutions. Our products and services are updated continuously and with 30-years in the mining, earthmoving and heavy industry sector, we deliver the best value solutions in our market.
Digital mobile equipment controls
The OMNICONTROL™ system is the latest control system to be launched into the mining and heavy equipment market. From its 10.4in touch screen user interface to its IP67 CAN control modules, this system is truly Mine-Ready and capable of controlling systems such as spray systems, service truck systems and lubrication systems whilst monitoring and reporting machine status and location via its Cloud platform.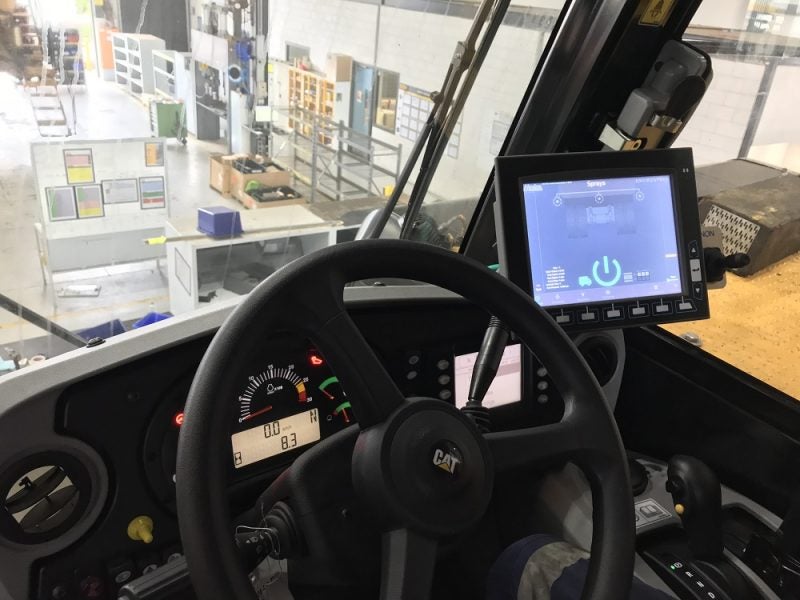 ENVIROSPRAY™ OMNICONTROL™ spray system user interface.
SPRAYRIGHT rapid response spray heads.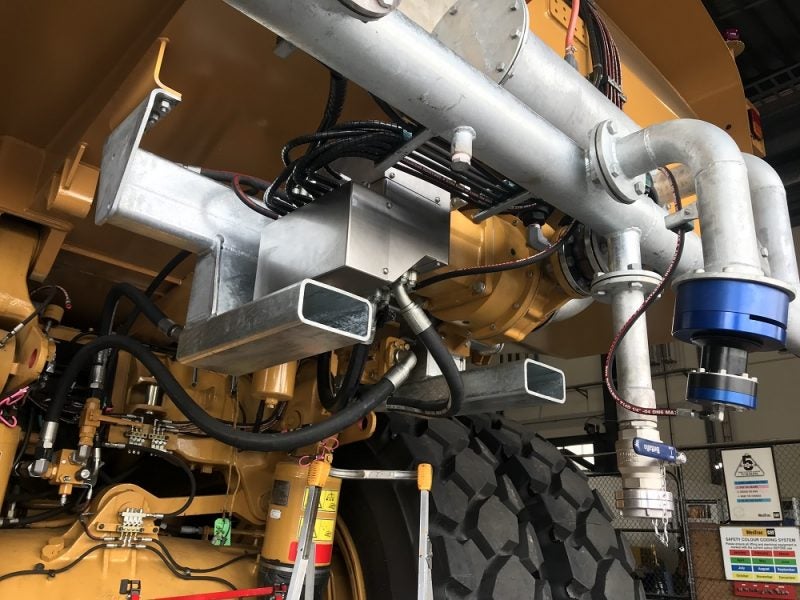 ENVIROSPRAY™ HYDROPOD pump-motor-control assembly.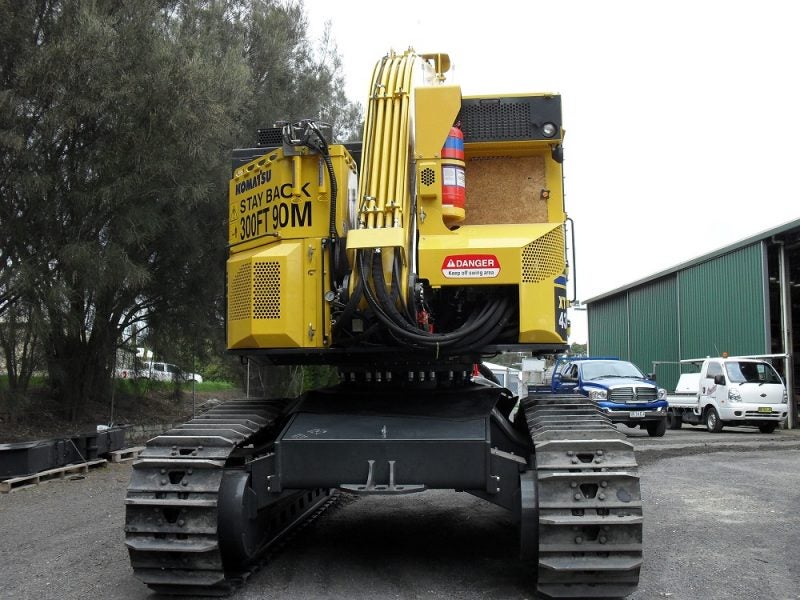 EASILUBE™ dual-pump grease system.
Now, not only do you know where your equipment is but you can view streamed data or diagnose faults online and download updates as required. This system is truly Robust and designed to take the punishment of heavy industry while providing an intuitive user interface featuring graphical controls/feedback.
Water truck spray control systems and hardware
The Hyden ENVIROSPRAY™ system utilizing OMINCONTROL™ technology has changed the way users interact with spray systems. The touchscreen provides all the user inputs while also providing graphical feedback of system operation.
From fully automatic functions such as ground speed proportional spraying, distance-based spot spraying, GPS tracking and foam/water additive dosing control to user's functions such as remote cannon (also known as monitors) control, water fill point control, etc. this system takes full advantage of modern technology and optimises water truck effectiveness.
Linking this to the Hyden purpose designed water truck hardware such as the rapid response SPRAYRIGHT spray heads and the proven HYDROPOD spray pump/motor/control modules this system is the most advanced spray system on the market. Hyden can offer complete tank assemblies or just hydraulic/control packages to suit almost any chassis, whether it be an on-road truck or large 150Kl tank.
Automatic lubrication systems
EASILUBE™ high volume, single shot pumps linked with injectors and/or divider valves provides lubrication performance unrivalled by competitors. When cycled with machine function these systems lubricate highly loaded bearings whilst they are moving and with a lubrication frequency around ten times the frequency of competitive systems.
EASILUBE™ is extremely robust and known to outlast the competition and provides great value to end users. Easilube pumps are available with large bulk fill custom tanks down to single and twin standard cartridges (as used with standard grease guns).
Hyden also has a range of innovations such as the FILLRIGHT overfill shut off valves that prevent overfilling of reservoirs, EASIVENT vent valves designed to automatically vent pressure according to system requirements and AIRGO™ patented automatic air removal valves that prevent air being pumped by grease pumps.
Hyden offers technology and service that is cutting-edge and not simply copies of outdated technology.
Field service, workshop repairs and quality service centres
Hyden has a fully equipped workshop in NSW and in QLD that provide our customers with the highest standard in component repairs. We not only repair your components but also offer proven upgrades to your products as shown effective through our in house FMEA (failure mode effect analysis) system with 30-years of historical data and our in-house engineering team.
We offer an end-to-end service from design of the complete system, supply of all components, installation and commissioning, field service support and repair for all the components. No excuses and 100% accountability.
Hydraulic system design
With 30-years of experience in heavy industry and an in-house engineering team (mechanical, electrical and software engineers), Hyden can tailor system designs to suit your needs.
We don't just sell you generic products – we listen and learn your exact requirements and design the solution. This engineering capability has led to the development of the following systems.
REELSAFE™ low-temperature shuttle car hydraulic systems
CABLESAFE cable reeling systems
JACKSAFE jacking equipment and controls
STEPSAFE access equipment and controls
Dust control products
Dustset2020 is a non-polymer, super concentrate (1:4,000 mixing ratio) with antifoaming technology, that increases water truck effectiveness by up to 70% (site depending).
This environmentally friendly product is non-hazardous, non-flammable, biodegradable, pH neutral and low hazard to animals and plants. It doesn't need road preconditioning or scarping/ploughing and improves compaction rates while providing a penetration of up to 50mm retaining substrata moisture.
Coming Soon
PULSEMASTER Compact, pulse operated grease pumps
HYDROSTORM Water cannon nozzles
SHUTRIGHT fail safe water pilot open valves
Brands and authorised distributorships
Hyden is a distributor and repair agent for Akron, Alemlube, Banlaw, Eaton, Graco, Hydac, JSG, Larzep, Lincoln, Lubrication Scientifics LC, Pneutech, SKF, SMC and Stauff