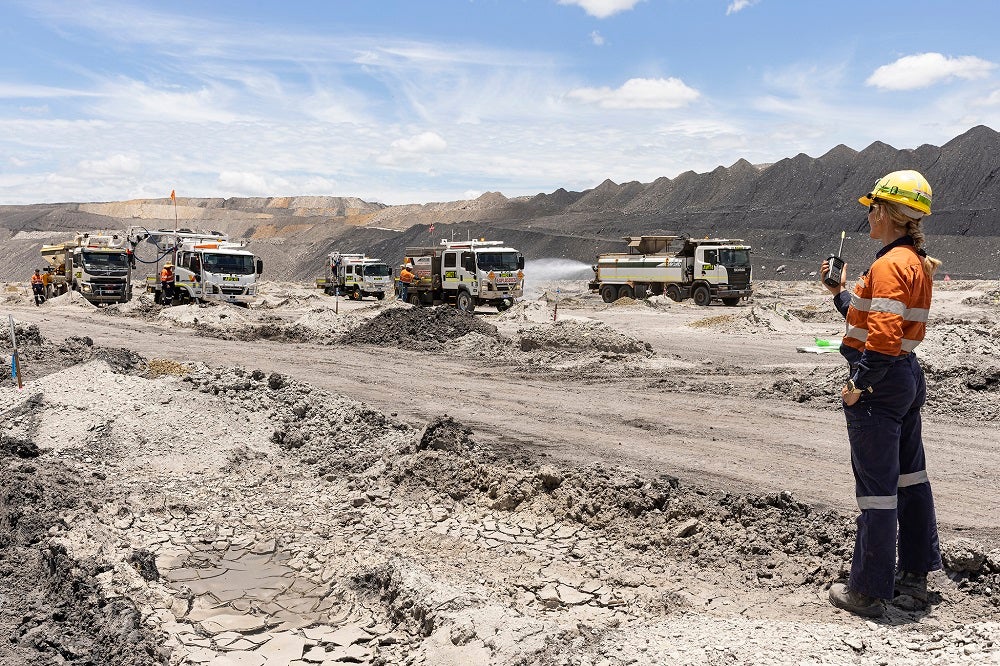 For years, Ausroad have specialised in providing two popular vehicles used when drilling and blasting: Stemming and watering trucks. Watering trucks are used to spray water and suppress dust at the blasting site, especially in windy conditions, so that extracted earth is less likely to fall back into the drilled hole. Stemming trucks are used to backfill any holes that have been drilled too deeply, and of course, the stemming component with the software programming ensures a consistent pour each time resulting in a more efficient and consistent blast result.
Now, Ausroad is expanding their fleet to include shot utes, de-watering units, and vacuum trucks. The expansion means Ausroad will supply a much wider range of drilling & blasting support vehicles.
Ausroad Director Stefan Dunlop said the expanded fleet reflects the company's commitment to making mine blasting safer and more cost-effective. "Getting a blast right first time is essential in maximising the value of minerals extracted," he said. "This comprehensive suite of blasting vehicles is an efficient and reliable way to do that."
New drilling and blasting fleet designed around the needs of the mining industry
The Ausroad team's long experience with the mining industry has played a crucial part in developing the new vehicle fleet.
"Rather than accepting 'business as usual', our team look to use innovative solutions to better meet the industry's unique requirements," Mr Dunlop said. "I'm proud of the way they think outside the box to develop vehicles that really meet this specialised need."
Shot utes are designed to comply with AEC Cat 2 and allow shotfirers to carry a full load of electric detonators and boosters separately. Safety and efficiency were key factors in the design: A series of custom-designed cargo nets prevent loads moving around when driving, and extra storage facilitates larger explosive cargoes. The utes are also engineered to carry heavier loads, reducing the need for multiple trips back and forth to explosive magazines.
De-watering units are used to pump water from blast holes, allowing operators to use more cost-effective blasting products to achieve the same outcome.  Built to meet the highest mine site standards, the trucks feature higher clearance to traverse undulating terrain. Automatic controls inside the cab mean operators don't have to leave the vehicle (and its air-conditioned comfort) to operate the unit.
Vacuum trucks are designed to quickly and safely vacuum up stemming, in the event of an issue with a loaded hole. The trucks are fitted with remote controls to efficiently and safely manoeuvre both operator and machine to complete otherwise inaccessible jobs.  The fully hydraulic operated hydro-excavation unit includes safety features such as anti-static hoses and Earth-Rite system for additional operator protection.
The expanding fleet of blasting support vehicles reflects Ausroad's commitment to continuously innovating to meet the needs of the resources industry.
"Our talented team of specialist engineers are driven to develop new and better vehicles to meet every challenge," Director Mr Dunlop said. "When mining clients ask us 'can we do it', the answer is invariably 'yes' – now let's figure out how," he said.
The new vehicles represent a significant milestone in the company's journey to develop ever-better solutions for mining operations.
"For many years, Ausroad, along with a presence in South Africa, have supplied the whole of the Australian mining industry, from the east coast right across to Western Australia," Mr Dunlop said. "We firmly believe this investment in new blast support vehicles means Ausroad is now the number one supplier in the country."