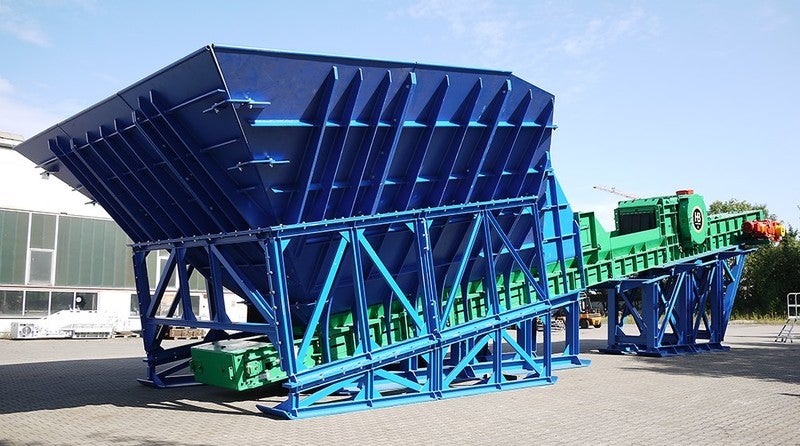 Halbach & Braun designs, develops and manufactures equipment for underground and open-pit mining, quarry and bunker applications.
We have been working on several new projects together with mine management and employees to develop customised equipment with increased safety and productivity.
Additionally, our branches facilitate international collaborations with existing and prospective companies.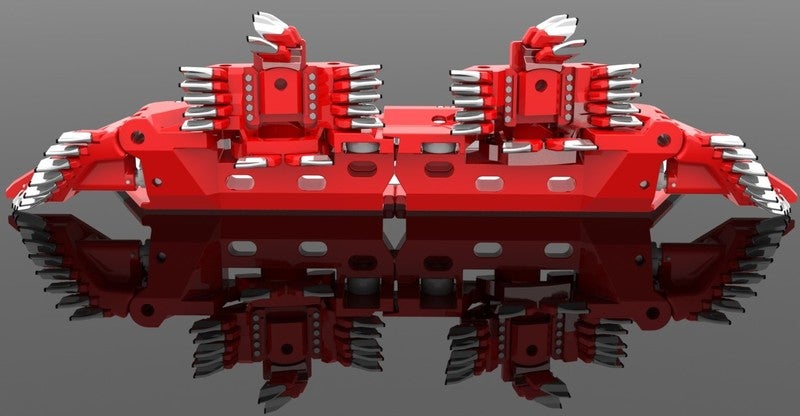 HB sword plough for low seams.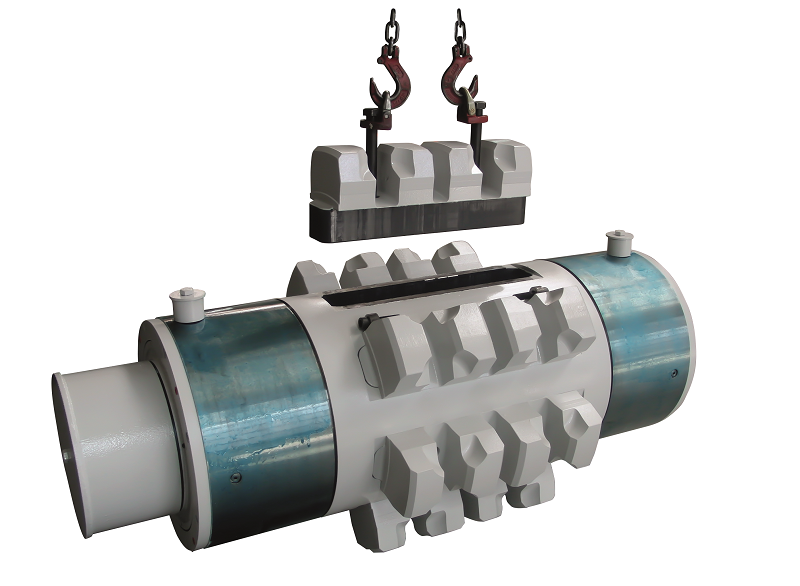 HB shark sprocket with replaceable teeth.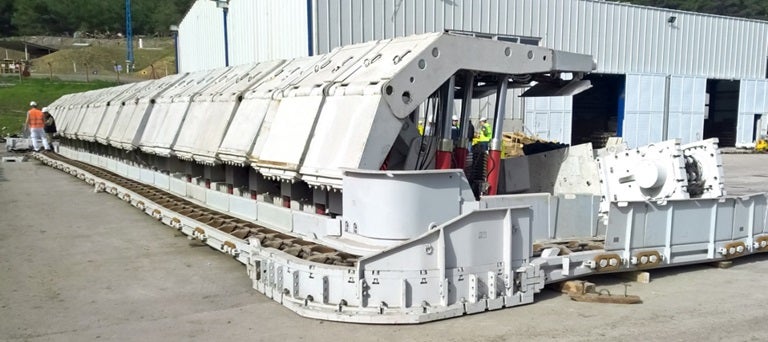 HB rear conveyor for caving method.

Side view of HB mobile pick drum crusher.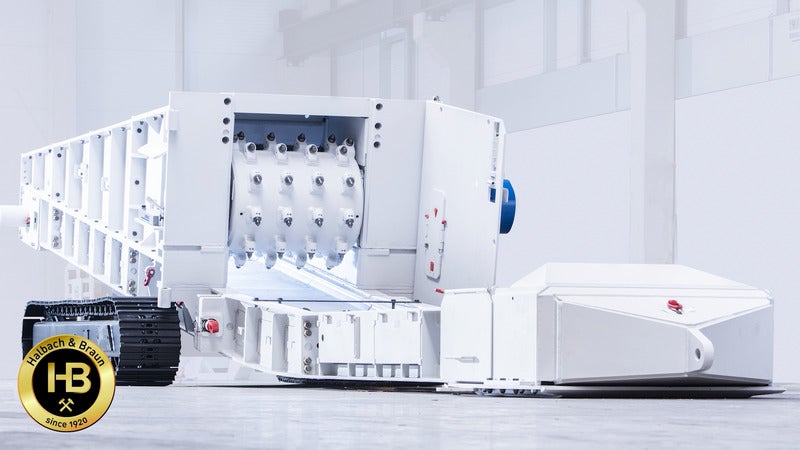 HB mobile pick drum crusher.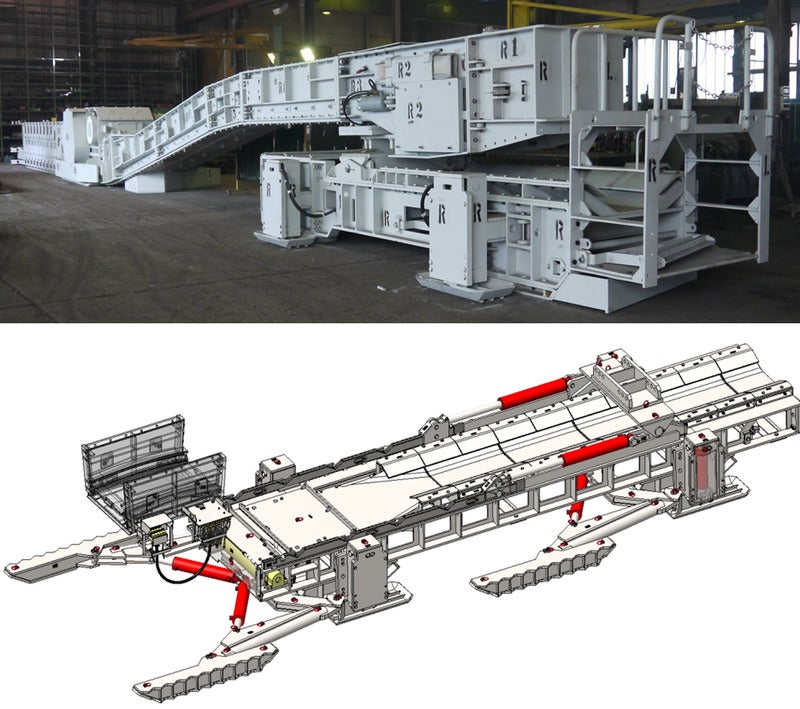 HB fully adjustable BSL with boot end.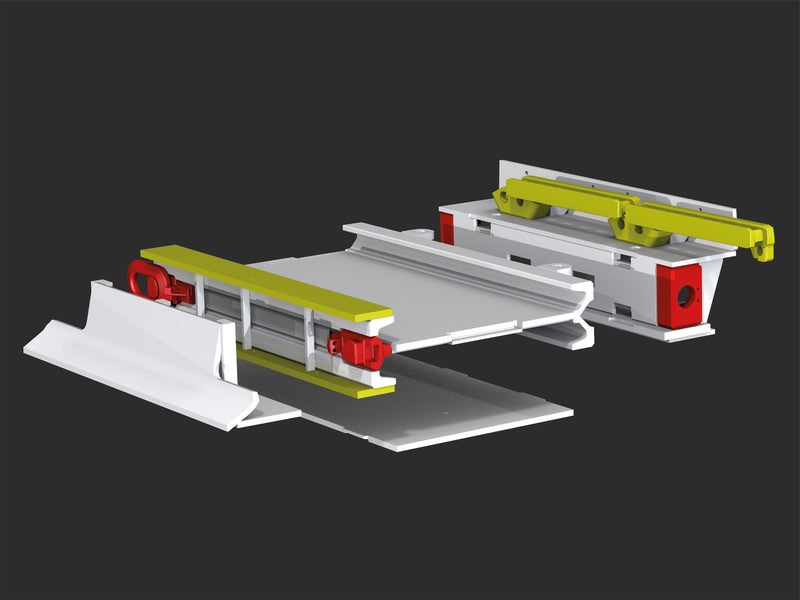 Customised HB double life smart pan.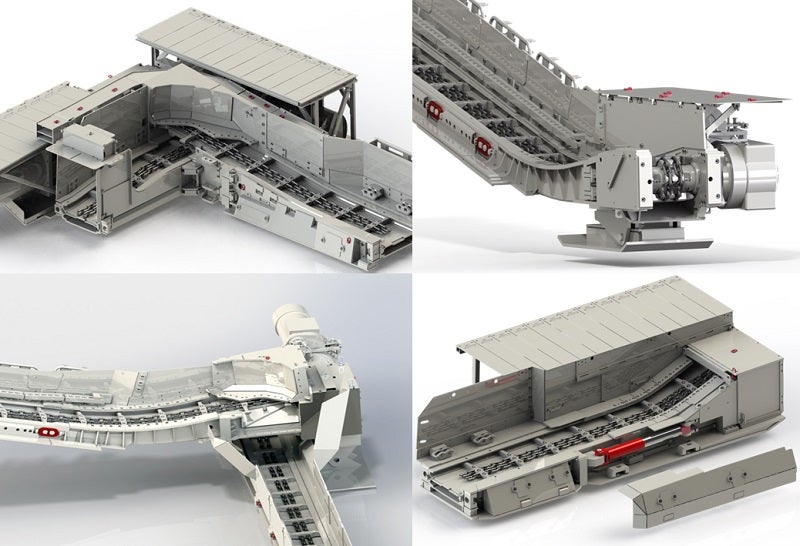 HB crusher system.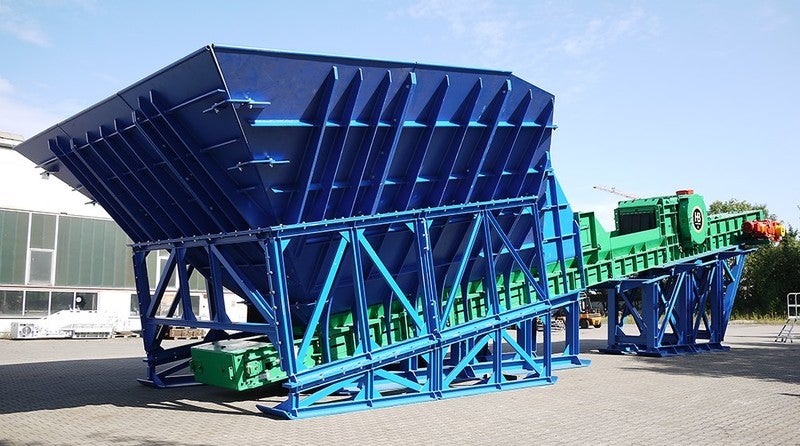 HB bunker discharge conveyor with impact crusher.
Complete mining and quarry systems
Controlling the complete manufacturing process is our major strength as it ranges from design, in-house production, mounting, test run to commissioning and after-sales support on-site.
We support our customers worldwide by certified quality, competence, highest reliability and the extensive knowledge of our engineers and supervisors.
All our products are designed and manufactured in Germany and have been registered and patented to make global expansion possible.
We constantly strive for sustainable solutions in order to achieve the best possible conditions for staff and the environment. Predictive maintenance is important for more sustainability in production and also in mining. Thus, digitalisation can help make the exploitation of deposits more efficient, conserve natural resources to the best possible extent and reduce the ecological footprint often associated with mining projects.
Halbach & Braun is well known for its advanced technologies and reliable systems always associated with the highest availability. For this simple reason, we have satisfied customers in more than 20 countries.
Tailor-made design and customised fabrication capabilities
Our engineers are constantly improving designs and systems to ensure longevity, increased effectiveness and reduced wear.
Made in Germany, our modular systems and experienced products guarantee safety, the highest quality and optimised performance.
Development of mining innovations
Halbach & Braun contributes to the research and developments of mining technology with innovative designs for conveyor systems, including armoured face conveyors (AFC) and beam stage loaders (BSL).
We also develop double life pans, smart pans, cross frames, side and overhead discharges, roller curves, coal ploughs, main and tail drives, belt drives, gearboxes, shark sprockets, boot ends (Matilda) and impact or pick drum crusher systems for a wide range of materials.
These include coal, lignite, granite, limestone, oil shale, oil sand, salt, slag and ore.
In addition to this, our high-quality product range also includes chain and belt gearboxes and complete drive systems. All this enables us to supply customised and advanced solutions that meet the individual needs of our customers worldwide.
Open-pit and bunker discharge systems
Granite and other solid rocks, limestone, oil shale, salt, slag, ore and furthermore are mined in large quantities.
Here, too, we are able to supply complete open pit / bunker discharge systems for transport and crushing these various materials. Stationary, semi-mobile or mobile plants are available for different applications.
Fully and semi-automatic mining 4.0 systems
With our expert knowledge and the strength of our partners, we are going to be able to supply complete mining 4.0 systems for all mines worldwide.
Mining 4.0 is a synonym for all innovative activities on the raw material sector with a focus on automation, autonomy, networking and artificial intelligence.
Renowned mining solutions
Halbach & Braun's longwall mining, short wall mining, pillar extraction and quarry systems are used all over the world.
Many companies have already become long-term partners and increased their performance using our equipment.
If you too want to enhance your productivity, please ask our sales department in our headquarters for reference lists and more information.
About Halbach & Braun
The mining industry has a long history in the German state of North Rhine-Westphalia, particularly in the Ruhr region, the major industrial conurbation along the Ruhr River.
Coal mining is still going to play an important role in the future. The extremely dangerous and arduous work requires constant innovation in equipment and technology to reach the highest safety for miners, machines and environment worldwide.
Our regular innovations and inventions have helped to shape the mining industry for almost one 100 years. Our first patent, the Schüttelrutsche or jigger conveyor, was followed by the first single chain conveyor system ever produced.