CKC Equipment manufactures and obtains equipment for the global mining and civil construction sectors.
Our solutions are used by a wide client base in Australia, which includes construction companies, local councils, government departments and mining supply firms.
Mostly designed and developed on-site, our portfolio aims to improve the safety and productivity of mining sites while minimising on-site costs and risks.
Hydraulic kerb production technology
Our Pro Kerb machine features no mechanical gearboxes to offer simplified maintenance and operation to the end-user. With different moulds attachments available, this kerbing machine can produce various kerb and channel types.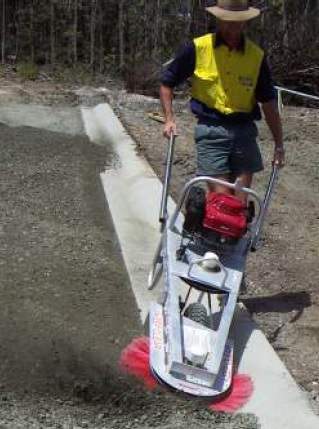 One of the provoking factors, according to the unions, is that mine ventilation regulations are not designed to prevent the spread of the virus.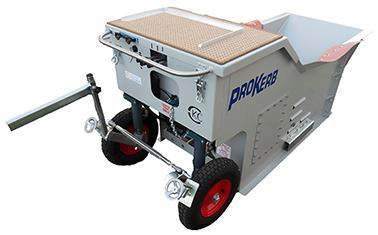 CKC's Pro Kerb solution offers faster production speeds, tighter radius channels and quieter operation.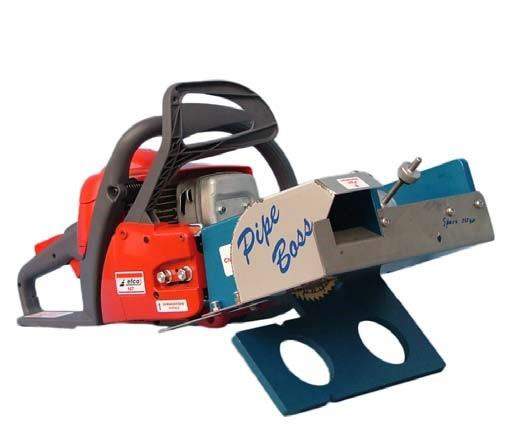 CKC's efficient cut and bevel tools prevent personnel breathing in potentially adverse dust and fumes.
Our kerb cleaners aim to enhance efficiency while reducing maintenance costs.
Notable advantages of the Pro Kerb solution include faster production speeds, tighter radius channels and quieter operation.
Brooms, brushes and sweepers for mining applications
CKC's widely recognised Contractor's Kerb Cleaner is a gutter sweeper that reduces labour costs and injuries related to repetitive strain injury (RSI) caused by manually sweeping long sections of kerb and channel.
The kerb cleaner features various high-quality drag brooms made with galvanised steel for prolonged service life. We can also custom-design a drag broom or source sweepers to suit your requirements.
To complement our cleaning equipment, we also have an extensive range of replacement brushes to suit a wide variety of applications.
We stock components such as segments; spiral wound gaskets; punch, roller and drag brooms, forklift brooms; and disc brushes for various brands, including Bobcat, Johnson, Scarab, Hydrapower and many more.
Hydraulic split flange caps
The FlangeLock™ tool facilitates sealing of open SAE Code 61, 62 and 62 CAT-Style hydraulic flanges without tools. These hydraulic split flange caps are manufacturing using lightweight, high-tensile strength anodized aluminium.
It slides over the flange and is sealed with a single turn of the bottom plug, which effectively keeps oil in while withstanding contaminants.
Easy and quick to install, Flangelock provides a safe, industry-acclaimed leakproof solution for hydraulic systems and ensures environmental cleanliness by eliminating hydraulic oil spills, as well as prevents dirt contamination when detaching valves, pumps or cylinders.
Component outsourcing capabilities
Over the years, CKC Equipment has developed an extensive network of local and international suppliers so we can effectively source almost any component, ranging from custom-made springs, small and large run machining operations, electronic components and specialist raw material supply.