Sommer & Staff Mining Services
Specialised Industrial and Mining Equipment
Sommer & Staff Mining Services specialises in mining and industrial equipment, industrial pumping solutions, specialised steel products, drilling equipment and transmission equipment.
25 Argon Street,
Sumner Park, Qld. 4074,
Australia

---
---
Established in 1974, Sommer & Staff Constructions has successfully completed projects throughout Queensland, the Pacific Islands, Papua New Guinea, and in Asia. In 2010, the company launched a new mining division, Sommer & Staff Mining Services, after recognising the need to strengthen its position in the industry.
The company's Mining Services Division has quickly established important relationships with key personnel in environmental, health and safety divisions within the mining sector. Negotiations and subsequent supply are in place with Xstrata Coal, Anglo Coal Rio Tinto Coal, Peabody Energy, Newcrest, Xstrata Zinc, Cockatoo, Hatch, Ausenco, Bechtel and so on.
Trusted supplier of mining services and equipment
Sommer & Staff Mining Services specialises in mining and industrial and commercial equipment.
The company distributes drilling equipment and consumables, Moore Lockerbaskets and Moore DCDs, vehicle, truck and train washes, Arcoplate – specialised hard faced steel, concrete, tanks, mine infrastructure, Environsmart products and all-weather shade structures.
Sommer & Staff Mining Services
Wear plates, conveyors and excavators
Sommer & Staff Mining Services are proudly distributers of Arcoplate wear-resistant fused alloy steel plates. The company provides wear solutions for both fixed and mobile applications to give customers maximum choice.
Chutes and Liners, Hoppers and Conveyers, Dump Trucks, Excavators and Shovels are also stocked by Sommer & Staff Mining Services.
Pumping solutions for mining operations
Ensuring your mine site has an adequate pumping set up is vital to maintaining a successful mining operation. That is why Sommer & Staff Mining Services stocks a wide range of pumping solutions for a variety of mining applications.
Our industrial grade pump range includes close coupled motor pumps, industrial pumps, submersible borehole pumps, underground mine de-watering units,fire fighter pumps, trailer mounted spray pumps and gear and piston pumps.
Moore LOCKERBASKETS and DCDs
The Moore overhead storage system's advantages include:
100% ventilated clothes storage
Sanitary
Complete and fully-integrated system
40% reduction in change room building costs
Bright, open change room
85% open floor area
Lower clean-up costs
Pilfer proof
Visual inspection
LOCKERBASKETS provide high-performance green interiors
The Moore Decent Control Device (DCDC) was recently released to the market. This new fall control device enhances the safety and reliability of the Moore LOCKERBASKET system by automatically arresting a falling basket in the event of the operator losing control of the hoisting chain or a malfunction in the equipment occurs. It is easily installed in new and existing change rooms and has become a standard piece of a LOCKERBASKET system.
Drilling equipment
The Queensland-based firm is a distribution agent for Thompson group. Rotary and percussion drill rigs, picks and holders,rotary, down the hole and top hammer drill bits, drill pipe, accessories and consumables are just a few of Sommer's most commonly selected products.
Mining infrastructure services
Sommer & Staff Mining Services can guide you every step of the way as you embark on your ambitious mining project. Further products and services offered by the company include:
Rapid span, Alu span and super span shade shelters
Lay-down yard racking systems
Manufactured pipe racks, off load systems
Workshop facilitation
Biodegradable products
Oil, fuel and grease absorption products
Re-vegetation products
Workplace safety equipment and clothing
Spill kits
Hydrocarbon bunds
Modular camp solutions
Modular housing
Modular multi-level accomodation
Full turnkey camp solutions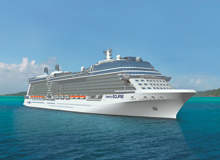 The Yanfolila Gold Project is located 40km west of the town of Yanfolila, in the Sikasso region of Mali.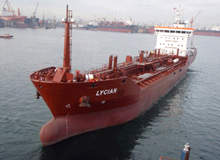 Atlantic Gold's Moose River Consolidated (MRC) Project involves the combined development of the Touquoy gold mine and the neighbouring Beaver Dam gold mine, both located in Nova Scotia, Canada.
Sommer & Staff Mining Services
25 Argon Street
Sumner Park, Qld. 4074
Australia