Having dominated the Australian alarm equipment market for over 34 years, local manufacturer Ness Security Products is rapidly establishing a name for itself in the industrial and building automation market. We export Australian-made security products around the world.
Security and automation products
Ness' Intel Systems division supplies a professional range of automation products, including the flagship Ness M1 cross-platform controller. M1 has the ability to monitor hundreds of zones, multiple area partitioning and high-level interfaces into many third-party products from lighting control systems such as C-Bus, iControl and Dynalite, HVAC systems, audio systems including Russound, and whole house systems such as Control 4, AMX and Crestron.
M1 has a wide choice of user interfaces from a range of keypads, colour touchscreens, Windows Media Centre interfaces, IR remote control and internet control interfaces.
Interfaces and central distribution for video, security and television
Ness provides interfaces and central distribution for video, security, RF / television, multiple telephone lines, infrared command distribution and computer networking.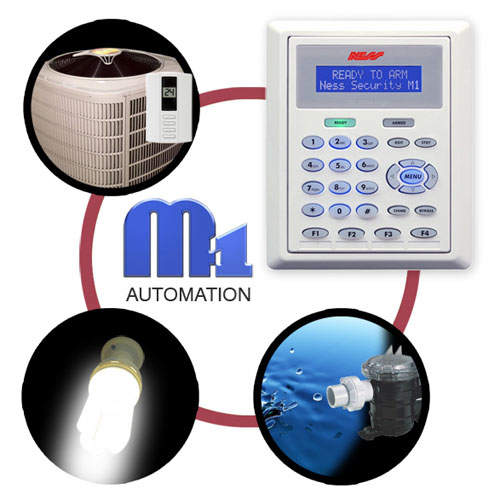 M1 Automation provides local or remote control and automation via the internet of a host of Ness and third-party HVAC and lighting devices.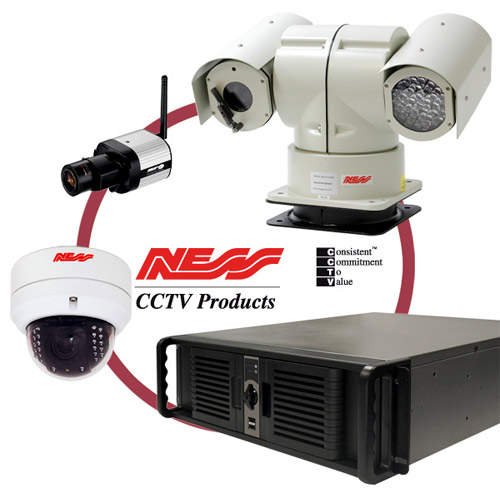 Ness CCTV products; video-over-IP, data security with high-speed video and HHD recording; night vision and ultra-low light cameras.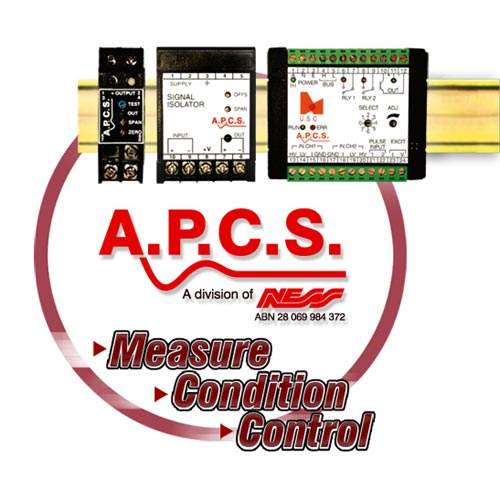 Ness APCS high-quality signal conditioning modules made in Australia by Ness.
Ness alarm control panels, wireless security and detection products interfaced with Ness access control systems provide integrated security and facilities management.
Ness contract manufacturing including in-house 3D prototyping.
Electronic security and wireless products
Ness is a major Australian manufacturer of electronic security products such as alarm control panels and motion detection products, and has a world-leading range of wireless security products, including waterproof radio keys, radio panic alarms, radio smoke sensors, radio sirens and radio motion sensors. Ness' wireless products can provide effective wireless security and automation for vehicles, warehouses, site offices and remote outposts.
CCTV products
CCTV products from Ness are sourced from among the world's best manufacturers and are built and tested to Ness' exacting standards. Ness' high-quality CCTV products can be found in large and small installations throughout Australasia.
Ness' CCTV solutions provide cameras for all purposes, which have the following features: IR nightvision, dome, high-speed PTZ, extreme long range IR and vandal-resistant models.
Mobile digital video recorders
Ness' range of mobile digital video recorders (DVRs) can be found in fleets of buses and police forces throughout Australia and the Asia Pacific region.
The Ultimate series of versatile DVRs provides a range of 4, 8 and 16-channel DVRs, as well as rugged mobile DVRs. The Ness-Net series of high-speed internet-based IP DVRs and video-over-IP products offer the latest in networkable surveillance products.
Access control and security management systems
Ness' range of high-tech access control and security management systems provides access control from one door to 2,048 doors. Systems can be either standalone or connected to the IS2000 security management system, the truly integrated management system for access control, CCTV and security.
Ness access control technology includes proximity card and fob-access systems, long-range active cards and Biometric systems such as fingerprint-reading technology.
Card readers vary from slimline readers to long-range readers for garages, boom gates and industrial equipment.
Process control products
The Ness APCS division is a leading Australian designer and manufacturer of high-quality and competitively priced signal-conditioning products. Ness' growing range of process control products includes signal isolators, transmitters, process alarms, power supplies and electrical transducers.
APCS products are used by diverse industries all over the world, including chemical and petrochemical, water supplies, metal smelting and steel making, mining, oil and gas, utilities and power generation, agriculture, paper manufacture, building management, food and beverage processing, and water and sewage treatment.
Electronics manufacturing
The Nesstronics electronics manufacturing division, also the manufacturer of all Ness' Australian-made products, is a small electronics contract manufacturer of hundreds of different electrical products each year. As part of Ness, it buys components competitively. It has an open-book pricing policy, inline testing and a 100% guarantee. PCB jobs may be FIA, turnkey or box build with plastic welding.