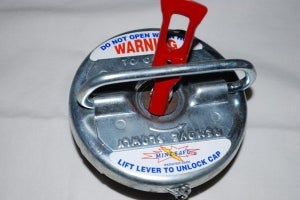 MineSafe radiator caps have been designed to eliminate scalding injuries resulting from people removing caps from hot radiators. Although there are a few alternatives on the market, none of them can prevent these injuries reliably like the MineSafe cap.
The MineSafe radiator cap has been designed from the ground up to be:
Safe – the caps cannot physically be removed until the pressure has been released using the integrated pressure release lever
Robust – no aluminium or plastic components
Mine ready
Suitable for a very large range of automotive and industrial applications
Please contact us on +61 263 722 579, visit our profile page on Mining Technology or email directly at [email protected] for more info.
Minesafe, which supplies safety equipment to protect workers removing radiator caps, has made another successful...