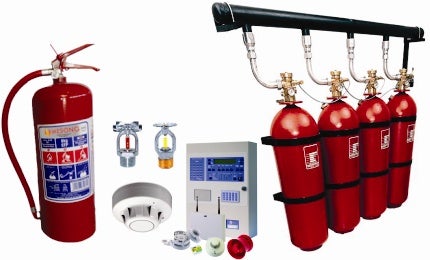 Mesong Fire and Safety Equipment offers a range of fire extinguishers, safety equipment and fire safety services in South Africa. The company has a team of qualified fire prevention technicians that is trained to service all Mesong products and carry out safety inspections, to ensure that each customer's equipment is in order and performing well.
Mesong values the safety of people and strives to educate and promote fire safety. The company provides free basic training for all Mesong products as part of the standard service.
Mesong Fire and Safety Equipment is a SABS and SAQCC accredited enterprise that brings safety and security to clients.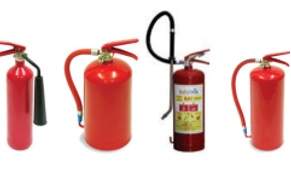 Mesong's range of fire extinguishers includes carbon dioxide, DCP, Fattex, foam and racing extinguishers.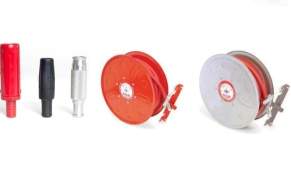 Mesong is a supplier of fire safety accessories, including lay flat hoses, fixed, stainless steel and swing type reels and taps, and more.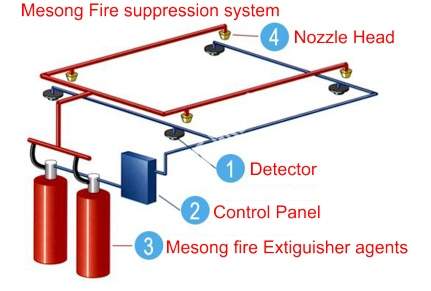 Fire suppression systems are available from Mesong, including control panels that are combination control, two, four and eight-zone panels and weather-proof systems.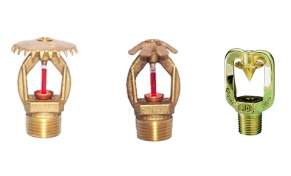 Mesong supplies a variety of sprinkler systems from the Globe brand, such as the QResponse, SResp and Dry Type sprinklers, as well as pressure switch and concealed sprinkler systems.
Water, chemical and portable fire extinguishers
If discovered in the early stages, a fire can be extinguished quickly if the correct fire extinguisher is available and used. It also helps if the person operating the extinguisher has been trained to use it properly.
Fire extinguishers are classified according to the type of fire they can extinguish. Mesong Fire and Safety Equipment supplies, installs and maintains portable fire extinguishers of all classes i.e. Class A, B, C, D and K.
Fire extinguisher maintenance depends upon the type of portable fire extinguisher being used, such as:
Stored pressure, or dry chemical type, extinguishers are straight-forward and do not require an internal examination
Water or steam fire extinguishers should be discharged, disassembled and inspected annually according to NFPA 10, 4-4.1.1
Dry chemical extinguishers that require a 12 year hydrostatic test must undergo emptying and necessary maintenance procedures every six years
Non-refillable, disposable dry chemical extinguishers are exempt from this requirement according to 29 CFR 1910.157(e)(4)
Fire detection and suppression systems
Fire detection and suppression systems are essential to numerous industries, as they help control damage and loss to equipment. A common means of detection is through the use of heat sensors, wiring, or manual detection.
Mesong Fire and Safety Equipment has expertise in the design and installation of special fire hazard technology and industrial fire protection systems, including the latest in fire alarm and fire detection systems.
The company is a member of the FDIA.
Sprinkler systems for fire protection
A fire sprinkler system is an active fire protection measure, consisting of a water supply system that provides adequate pressure and flow rate to a water distribution piping system that fire sprinklers are connected to.
Historically, sprinkler systems have only been used in factories and large commercial buildings, but systems suitable for homes and small buildings are available at a cost-effective price.
Mesong Fire and Safety Equipment is ASIB approved.
Steam pipes and industrial boilers
Mesong Fire and Safety Equipment is a supplier of reliable boiler operations, including:
Hot water
Steam
Thermal oil
The company offers solutions designed to accommodate the numerous challenges encountered in industrial boilers.
Fire safety and information signboards
Mesong Fire and Safety Equipment aims to deliver high-quality, cost-effective designs to promote fire safety measures. The company has an in-house production team that carries out the sign printing.