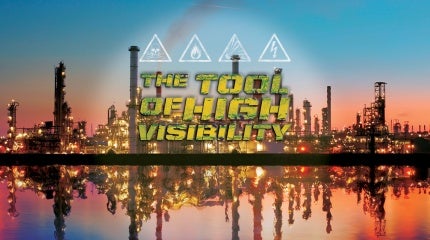 Since the debut of our first high-performance work glove in 1991, Mechanix Wear has built a reputation as a leader in high-performance hand protection.
Our roots in racing have propelled our work gloves into the hands of every day mechanics, technicians, construction workers, home improvement enthusiasts, industrial safety workers, law enforcement professionals, oil and gas workers, miners and military professionals. Our mission is to look beyond conventional ideas and continually innovative hand protection for working hands all over the world.
Gloves to reduce mining injuries
Miners are exposed to significant risks ranging from cut and puncture wounds to impact, vibration, fractures, and broken bones across a range of tasks and excavation jobs. To the employer, this means expensive downtime and medical costs. According to 2009-2010 data from the National Safety Council, the average cost of a single hand injury is $21,918 (indemnity + medical). Hazardous mining environments require hand protection that will not only protect the user, but enhance the individual's performance using purpose-built materials and innovative design features.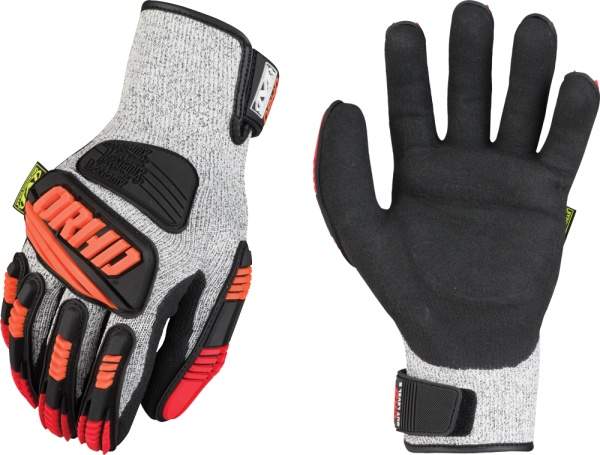 CR5 ORHD Knit gloves provide CE level 5 cut-resistance and critical impact protection.
The CR3 version are hi-vis and have pinch point protection.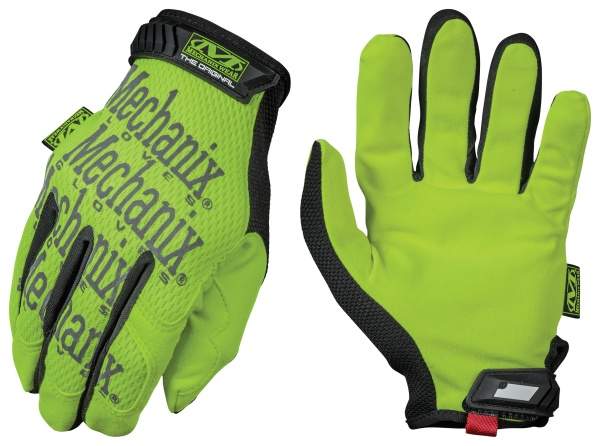 The Safety Original glove is reflective and fluorescent for hands to keep hands visible in dim, hazardous working environments.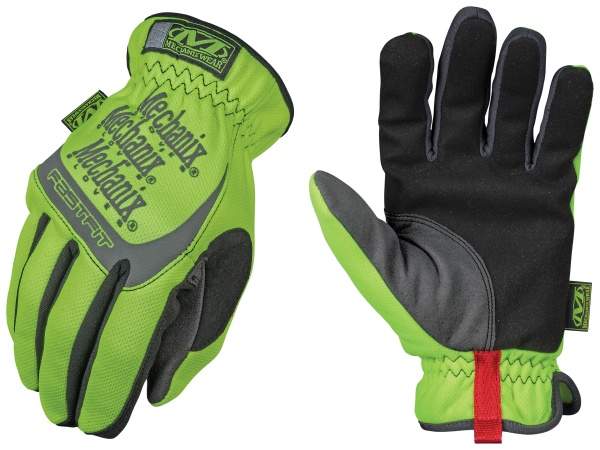 The Safety FastFit glove has a two-piece palm to eliminate bunching and an elastic cuff that gives a secure fit and allows the glove to easily go on and off.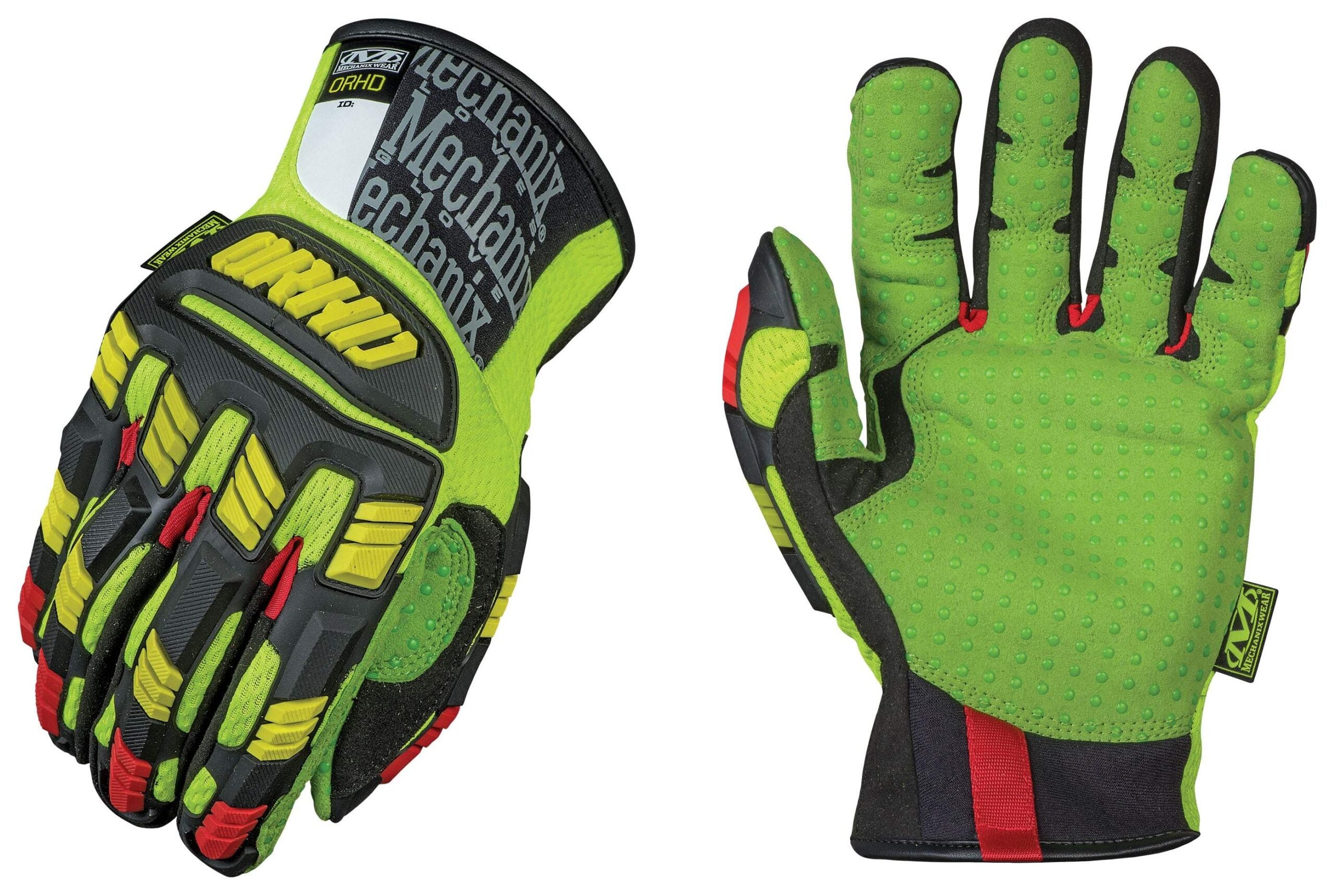 The ORHD range of gloves includes the Pinch Point model, with thermal plastic rubber protection at each fingertip.
High-abrasion gloves
Material4X® synthetic leather is redefining durability one pair of gloves at a time. This new innovative synthetic leather outperforms natural leather and standard synthetic leather found in generic work gloves. Material4X is designed for high-abrasion tasks involving abrasive materials that would otherwise destroy basic synthetic and natural leathers. Such materials such as timber, metal, concrete, and other building materials. The secret is in the dense fiber structure of Material4X, which provides consistent quality, superior durability, higher abrasion and greater tear resistance. What does this mean for safety professionals? Longevity.
Material4X®is currently incorporated into two Mechanix Wear glove models: The Material4X® Original®& The Material4X®M-Pact® glove. The Material4X®Original®is a form-fitting single layer palm glove designed to combine high-abrasion resistance for use during mining operations without sacrificing valuable dexterity.
The Material4X®M-Pact®glove is designed to combine high abrasion resistance with full-coverage impact protection. This glove is ideal for workers operating heavy equipment and various hand tools. Light, flexible thermal plastic rubber (TPR) creates an exoskeleton protecting the user's fingers, knuckles, and metacarpals from common impact and abrasion injuries. We encased impact absorbing PORON® XRD® cushioning in the palm to relieve hand fatigue associated with high impact tools and heavy-lifting.
Commercial-grade leather for industrial gloves
Natural leather and heavy-duty tasks go hand-in-hand, and despite the many advantages of Material4X®synthetic leather, many prefer the feel of genuine leather work gloves. Mechanix Wear's Commercial Grade Leather gloves undergo a unique tanning process to enhance durability and reduce decomposition. The Commercial Grade Line features six unique gloves from light to heavy-duty protection for a wide range of tasks.
Derived from our CG Heavy Duty glove, the CG Full Leather provides working hands with full leather protection against impact, abrasion, and hand fatigue. The durable genuine leather palm features multi-zone padding for comfort and leather reinforced fingertips for added durability. Flexible Thermal Plastic Rubber (TPR) impact protection disperses damaging blows to the top of your hand and the low profile wrist closure provides full range of motion. The CG Full Leather is built tough for the daily grind and features our machine washable leather.
High-visibility, heavy-duty safety gloves
The Safety Hi-Viz Heavy Duty glove is your first line of defense against impact, abrasion, and hand fatigue. ANSI-107 compliant fluorescent materials make you more conspicuous in hazardous work environments and 3M® reflective ink provides eye-catching luminance.
The palm features machine washable leather, multi-zone padding for comfort and leather reinforced fingertips for added durability where you need it most. High-visibility thermal plastic rubber (TPR) impact protection disperses damaging blows to the top of your hand and extends to the tip of each finger for critical pinch-point finger protection when operating heavy equipment.