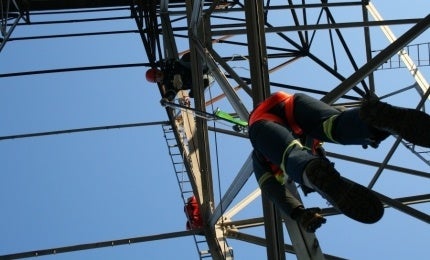 Heightsafety Gear specialises in fall arrest, rope access and rope rescue equipment and systems for safe working at heights. The company designs, develops, manufactures, assembles and distributes a full range of equipment for worker safety and performance.
Safety equipment for working at height
Heightsafety's equipment conforms to the adopted European standards, governed by the South African Bureau of Standards (SABS). The company's products proudly display the logo as, by being endorsed by SABS, Heightsafety Gear can guarantee the high quality of its products.
The quality of the product range is supported by a certified ISO: 9001 quality management system.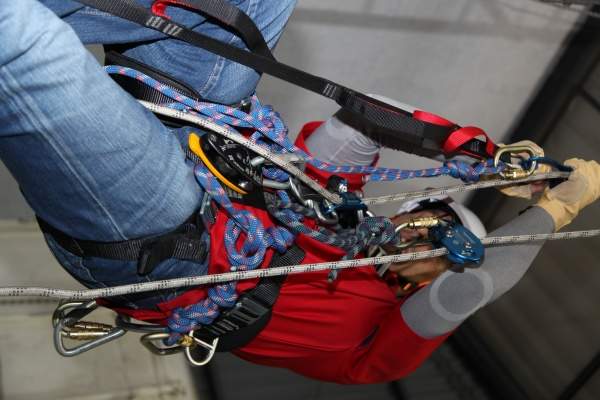 Heightsafety training programmes ensure that workers gain hands-on, practical experience.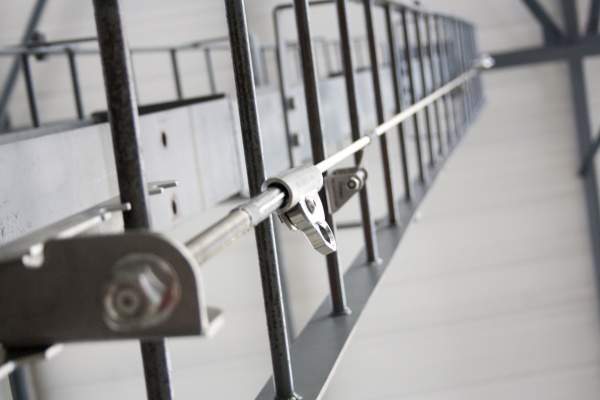 Safe Climb permanent life system.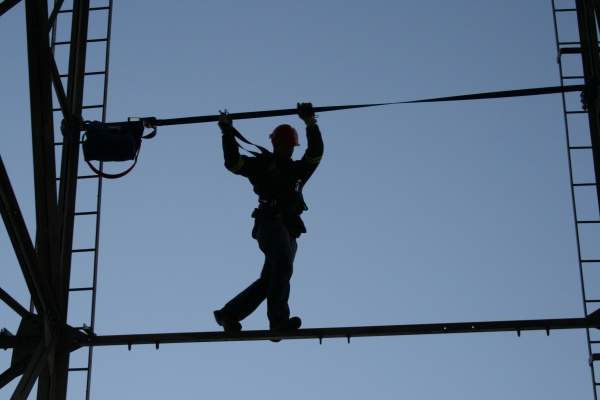 All Heightsafety Gear equipment complies with the adopted European standards governed by SABS.
Working at height centres are located at Middelburg, Midrand, Cape Town, Westrand and Steelpoort, Lagos Nigeria.
The company's range of ready-to-use safety systems includes:
Fall arrest kits
Temporary vertical life lines
Temporary horizontal life lines
Self-rescue kits
Remote fall arrest rescue kits
Rope access basic and professional kits
Fall arrest supervisor kits
Basic rigging kits
Permanent life line systems
Heightsafety Line is a range of permanent, engineered solutions for the safe working at height access requirements when using fall arrest and/or rope access techniques. This uniquely patented design incorporates durability and simplicity to ensure an easy-to-use and low-maintenance height safety access solution.
Working at height training
For the past 13 years the Heightsafety group has been offering working at heights training through its own Heightsafety Training Academy. The company conducts hands-on training in fall arrest, rope access and rope rescue.
All learning programmes educate workers in the best practice techniques of the industry, so customers can be assured that Heightsafety always covers the fastest, safest way of performing each application. Through its practical training approach on-site, Heightsafety ensures maximum student participation with realistic training that can be applied in the workplace.
Heightsafety training course programmes include:
Fall arrest training programmes
Fall arrest technician level 1 (1 day)
Fall arrest technician level 2 (3 day)
Fall arrest supervisor (5 day)
Fall protection planner (3 day)
Rope access learning programmes
Rope access technician level 1
Rope access technician level 2
Rope access technician level 3
Steel scaffold learning programmes
Scaffold erector
Scaffold inspector
Rigging learning programmes
Work at height rigging technician
Successful equipment sales and training programmes with satisfied customers have taken place in countries such as Kenya, Angola, Rwanda, Tanzania, Sudan, Nigeria, Uganda, Botswana, Mozambique and Abu Dhabi.
About Heightsafety Gear
The Heightsafety Group has more than 20 years of experience in the working at height industries. The company's hands-on approach and applied knowledge has given it the ability to develop quality products that are tailor-made to the needs of any specific task.
The quality and standards of Heightsafety Gear's products are managed by a certified ISO 9001:2008 quality management system.