Fire Technology supplies accurate, high-quality technical details and documentation for a wide range of fixed fire protection applications.
We aim to find the most suitable solution for your project by providing you with documentation to implement, purchase and commission any fire protection / suppression system.
We provide customised technical knowledge, detailed documentation, and project management and procurement support to meet your requirements, as well as recommendations on suitable installation contractors and budget estimations.
In addition, we review and assess site risks and requirements to identify appropriate actions to satisfy fire safety issues on both existing and proposed projects.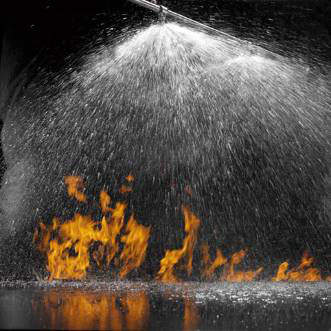 Fire protection and suppression solutions for the mining sector
With a state-of-the-art design office, Fire Technology produces a range of detailed designs and documentation that adheres to both Australian and international standards.
Our portfolio includes wet and dry pipe fire sprinkler systems, fire hydrant, hose reel and gas suppression systems, as well as foam, mist, detection and alarm solutions.
Fire sprinkler and water mist system design services

Fire Technology provide fire sprinkler designs that adhere to both Australian and international standards.
We examine each project and provide the best possible outcome to accommodate your time constraints and budget.
Fire Technology prepares drawings using computer-aided design (CAD) programmes, coordinates with all other available services during the initial design phase, and details items such as control valve schematics, hanger supports, hydraulic calculations, material schedules and pipe dimensions.
We provide designs for.
Wet systems: the most common of sprinkler systems. Reliable and simple to use, they are found in office and retail buildings, warehouses, factories and car parks
Deluge systems: for special hazard areas at risk of rapid fire spread. They are suitable for outdoor transformers, fuel vessels and aircraft hangars as they provide a simultaneous application of water over the whole installed area
Foam and water deluge systems: a foam system uses a combination of water and low-expansion foam concentrate. This solution is used in special hazard applications such as airport hangars or where flammable liquids are present
Dry pipe systems: installed within areas in which the water in the pipe may be subject to freezing. It is the second most common sprinkler installation in cold climates
Pre-action systems: they provide protection against unwanted release in sensitive areas such as data centres, museums etc.
Fire hydrant and hose reel systems
Fire Technology supplies designs for hydrant and hose reel systems, pumps and hydrant outlets to readily provide an on-site water supply.
A fire can be quickly quelled by spraying water on affected areas.
Gas suppression systems
Typically used in areas such as computer rooms, substations and liquid petroleum gas (LPG) storage tanks, gas systems eliminate the use of water.
The solution leaves no residue and its wide range of suppression agents make it safe to breathe once the fire has been extinguished.
Computer-aided design detailing services
For clients with technical experience who are facing time constraints, Fire Technology can provide CAD or Revit detailed designs that comply with any level of supplied fire system documentation.
Inspection and certification services

Fire Technology has the expertise and qualification to provide inspection and certification of fixed fire systems in various applications.
Project management and procurement assistance
We can provide fire system management assistance services that are tailored to suit your project-specific requirements.
As a result of more than 40 years of industry involvement, we have extensive connections and associations to enable us to obtain high-quality industry products.
Fire industry accreditations
Fire Technology has long-standing accreditations with various Australian entities such as:
The Fire Protection Association (FPA)
Standards Association
Victoria Building Commission
Queensland Building Services Authority
Queensland Fire Protection Industry Board
Northern Territory Building Practitioners Board