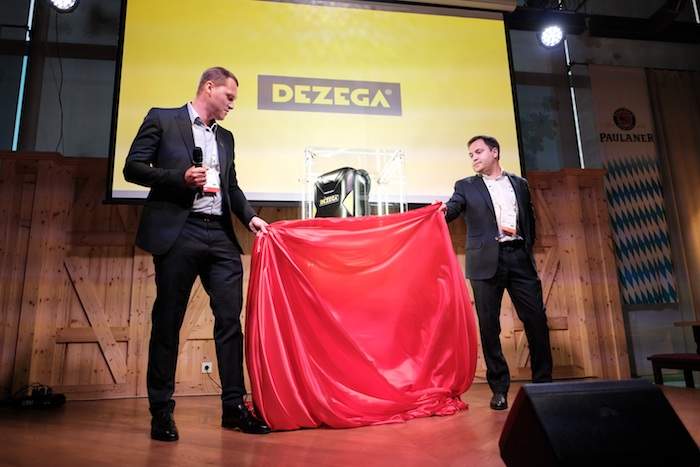 The IMRB is one of the most significant and leading events of the Mine Rescuer and Mine Safety industry worldwide. This year, the conference brought together more than 200 mine rescue experts from 22 countries on four continents who came to share their experience and learn from their colleagues.
We live in the age of rapid technological progress, and in order to keep up with the times, we need constantly to modernize production techniques, improve our knowledge and skills, apply new approaches to work and continuously strive to become better.
With the advent of the 21st century and the technologies that it has brought, there are many opportunities for creating new modern equipment for mining and mine rescue industries. The mine rescue industry is very conservative, and it seeks to use proven technologies and products. Despite this, all mine rescuers around the world are constantly seeking something new to reduce risks in one of the most dangerous peaceful professions.
DEZEGA has not been an exception in the effort to improve and modernise its products. We constantly monitor the latest trends and put into practice the advances made of many scientific fields: physics, chemistry, thermodynamics, electronics, materials science. We use the most advanced technologies for our innovative development.
On 5 September 2017, DEZEGA first publicly presented the prototype of our new generation of breathing apparatus at the IMRB-2017 conference.
Three years ago, the company began actively working on a new breathing apparatus, having received and initiated testing of the first prototype last year.
The new breathing apparatus from DEZEGA was developed with the using of the latest advances in technology, taking into account the experiences operating our own devices and feedback from leading professionals in the industry.
Among all the devices on the market, the DEZEGA fifth-generation breathing apparatus has the smallest dimensions and lightest weight, as well as the best breathing conditions. At the moment, the BA is still being tested.
Where else can we present the result of several years of hard work and the efforts of our entire team, if not at the event that brings together experts of Mine Rescue and Mine Safety from all over the world.
We are sure that in the near future many industry specialists will be able to see directly themselves all the advantages of our new fifth-generation BA.