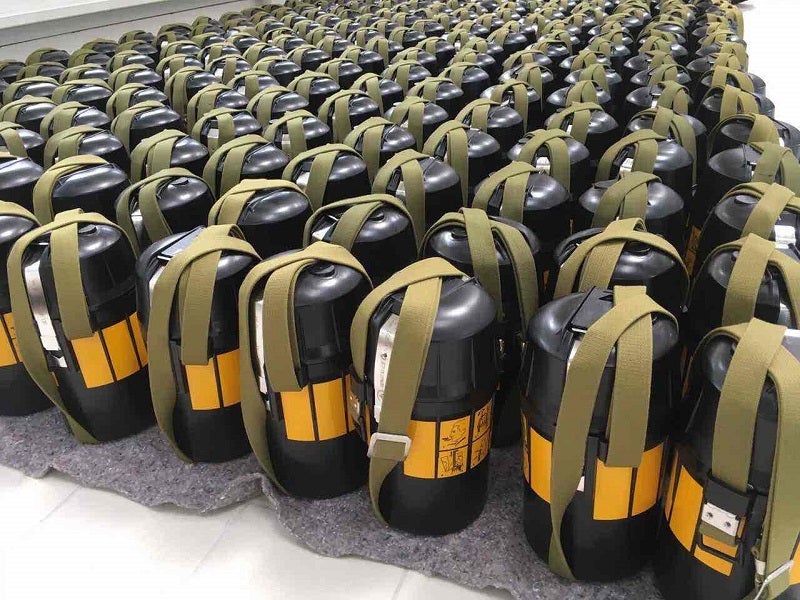 The new SSS-1P KS self-contained self-rescuer is the latest generation of the well-proven SSS-1P. With an updated design and the latest technology, the SSS-1P KS provides the highest level of safety for underground workers.
And now Ukrainian miners will be able to rely on the DEZEGA SSS-1P KS for any emergencies. In April 2017, two Ukrainian mining industry leaders, DTEK ENERGO and JSC MINE ADMINISTRATIN Pokrovskoye, were supplied with the state-of-the-art self-contained self-rescuer. DTEK ENERGO is a Ukrainian market leader in coal mining and electric power generation and distribution. JSC MINE ADMINISTRATIN Pokrovskoye is also a leading coal mining company in Ukraine.
The first supply of the new and improved SSS-1P KS were produced at DEZEGA Holding's Izmir, Turkey plant. The product is already certified in accordance with European standard DSTU EN13794: 2005 (Decree of the Cabinet of Ministers of Ukraine on PPE #761 dd. 27.08.2008), which is also mandatory in Ukraine.
"The decision to create new production capacity abroad was made three years ago. This is in line with the Holding's development strategy and our active expansion into international markets. Turkey was chosen because of convenient logistics, proximity to a number of our traditional markets, and the interest of the country's authorities. Because of the several production facilities in our portfolio, DEZEGA always performs its obligations to customers and partners, regardless of the circumstances. Currently, we have a sufficient number of technical resources and production capacities in order to ensure the production and timely supply of products required by our customers," said Anton Sakovych, DEZEGA chairman of the board of directors.
DEZEGA products are known worldwide for providing safety for specialists in different industries.
DEZEGA Holding is actively developing new equipment and services for underground workers and mine rescuers, as well as for workers of other industries. The range of products is constantly expanding, and quality is continuously being improved, regardless of the place of production.