DEZEGA is a designer and manufacturer of mine rescue and escape equipment. The company has representative offices in five international regions and its products are used in more than 40 countries worldwide.
Self-contained self-rescuers for irrespirable atmospheres
A self-contained self-rescuer (SCSR) is a personal respiratory protection breathing device used for escape from irrespirable atmospheres that pose an immediate danger to life and health (IDLH).
A self-rescuer can be used in mining as well as in civil construction and service maintenance of underground facilities, tunnels, confined spaces, underground train networks, military facilities and other activities connected with performance in an IDHL atmosphere.
The self-rescuer can be used in situations where there is high-density smoke from fires, a high concentration of toxic gases, or a lack of oxygen in the atmosphere. Compared to filtering breathing equipment, focused on a certain type of gas or organic vapour, a chemical oxygen self-rescuer completely isolates the user from potentially harmful environments, protecting him or her from any toxic gases.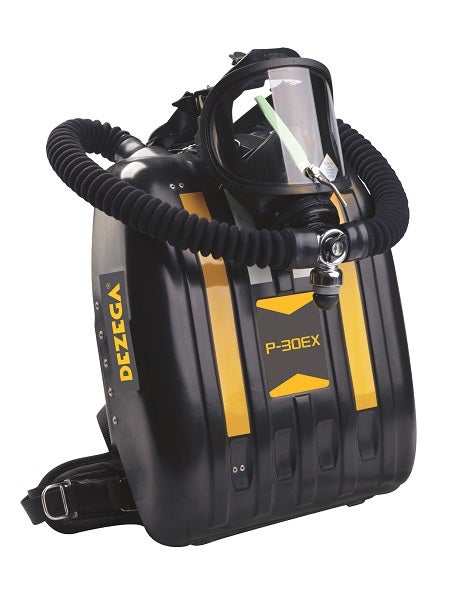 DEZEGA closed-circuit SCBA P-30EX.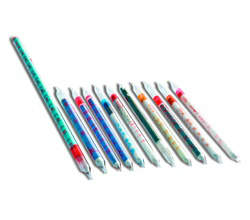 Gas detection tubes.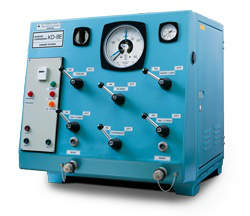 Oxygen boost compressor (KD-8E).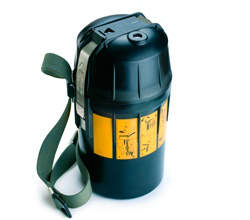 Self-contained self-rescuer (1PVM KS).
DEZEGA leak testing device PGS-2.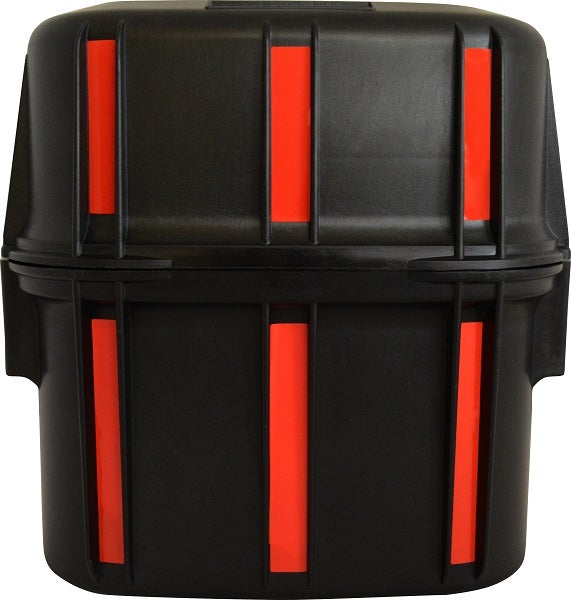 DEZEGA training self-contained self-rescuer TRAINER C.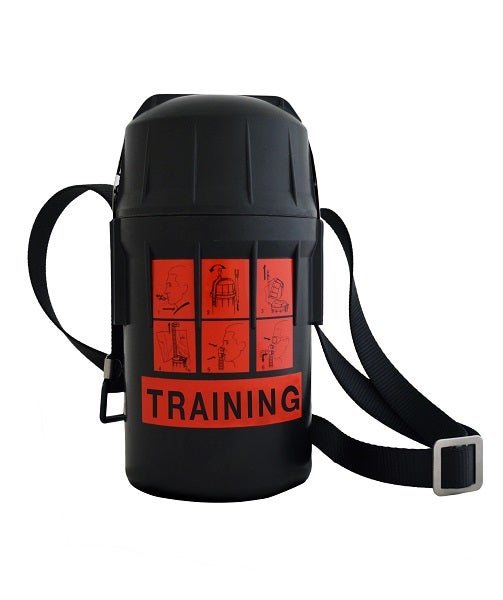 DEZEGA training self-contained self-rescuer TRAINER.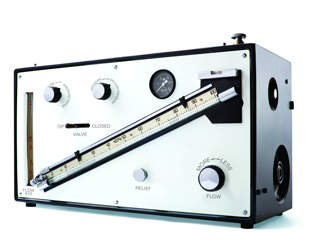 Universal testing device (UKP-5).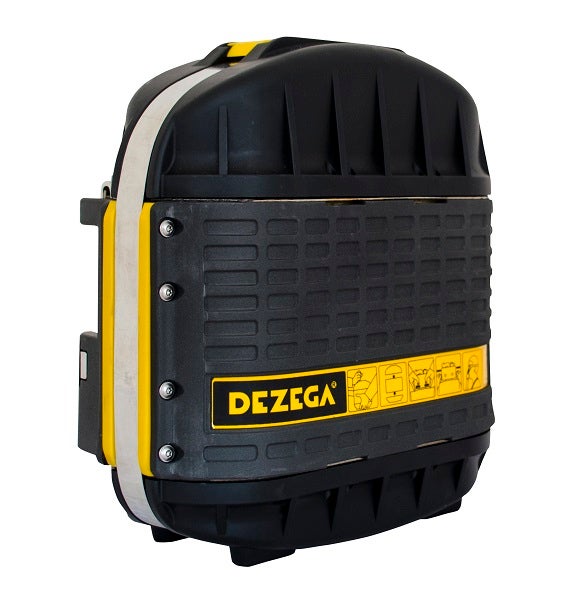 Our new self-contained self-rescuer CARBO.
Training SCRSs for practice procedures
DEZEGA's training self-contained self-rescuers allow users to practice donning procedures so that donning time does not exceed several seconds.
Training SCSRs from DEZEGA also allow users to experience specific breathing conditions, including rising temperatures, humidity, and constantly increasing breathing resistance. Unlike competing products, DEZEGA training SCSRs do not just simulate, but rather reproduce exactly the performance of working devices.
Closed-circuit breathing apparatus
The compressed oxygen self-contained closed-circuit breathing apparatus (SCBA) is a piece if respiratory protection equipment designed for long-term technological and rescue operations. The apparatus is used in case of emergencies and in the event of exposure to an irrespirable atmosphere.
DEZEGA's breathing apparatus is based on parameters important for underground conditions, such as small dimensions, low carry weight, persistence of rated duration, high mechanical resilience, reliability of parts and components, as well as ease of assembly, disassembly and technical maintenance. All DEZEGA compressed oxygen breathing apparatus is designed to work with DEZEGA soda lime scrubber.
Auxiliary equipment for testing and parameter control
The list of auxiliary equipment produced by the company includes test instruments and service tools for functionality testing, parameter control and adjustment, inspection, and service maintenance. Products include:
Oxygen boost compressors (KD-8E)
Universal testing devices (UKP-5)
SCSR leak testing devices (PGS, UPG)
Aspirators (AМ-5)
Gas detection tubes
Soda lime CO2 absorbents
About DEZEGA
DEZEGA is an international manufacturing company, focused on respiratory protective equipment with a closed breathing circuit. We design, manufacture and service breathing apparatus on chemical and compressed oxygen:
Self-rescuers for the escape of miners and workers from the irrespirable atmospheres that pose an Immediate Danger to Life and Health (IDLH);
Escape hoods for civilians for the case of fire and smoke;
Self-contained breathing apparatus for mine rescue teams.
More than 500,000 self-rescuers guarding miners right now worldwide.
It took many years before the company reached its current level of achievement. DEZEGA inherited the half-century traditions and quality of Donetsk Mine Rescue Equipment Plant (DZGA) that had produced more than seven million self-rescuers during its operation years. Several generations of miners trusted DZGA with their lives. Since the beginning of the manufacture of CC SCBAs in the 60's, more than 110,000 have been produced and sold.
Having more than 60 years of successful experience in the field of respiratory protective equipment, DEZEGA continues to develop traditions and standards for miner safety. Our contemporary R&D Center develops the experience of the Soviet Research & Development Institute of Mine Rescue 'Respirator' and engineering departments of the plant.
Our production facilities, located in Europe and Asia; representative offices in five regions worldwide.
As one of the first companies in Ukraine certified according to ISO 9001: 2008, DEZEGA has successfully ensured its production meets or exceeds national standards in the EU, South Africa, India, Russia, and Australia.