Seebach filters offer maximum safety in every situation. Work in the mining industry requires maximum precision and reliability. A trouble-free production cycle is vital where hydraulic mining equipment is operated at pressures in excess of 350bar because, in 80% of all cases, downtimes are attributable to contamination in the hydraulic system.
Reliable filtration is therefore enormously important. As an innovative system supplier for filtration technology, Seebach is your perfect partner.
Filter systems for maximum uptime
Underground breakdowns are expensive. Low maintenance times by reliable components are necessary to keep equipment running. Seebach offers maintenance free filters that provide a "self cleaning" backflush feature, without the need for an external flushing medium.
Filter systems and hydraulic components
We work closely with our customers to determine their filtration requirements based on specific needs. Seebach designs, manufactures, and supports state-of-the-art filter systems.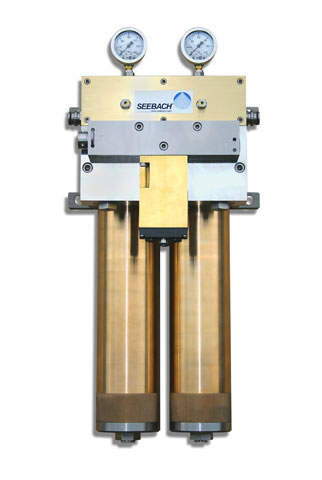 Double backflush filter 3197.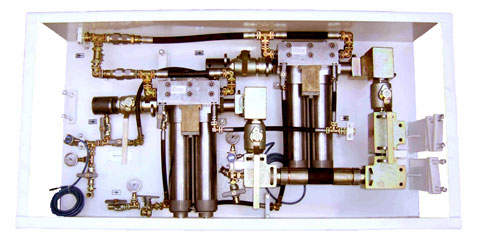 Digital filter station.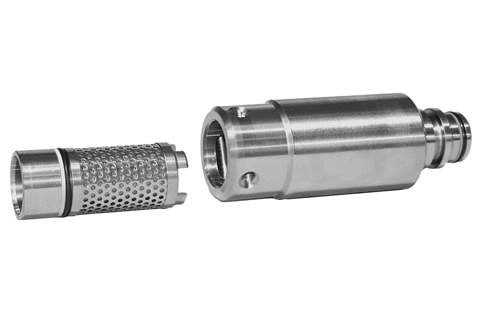 Last chance filter 1330.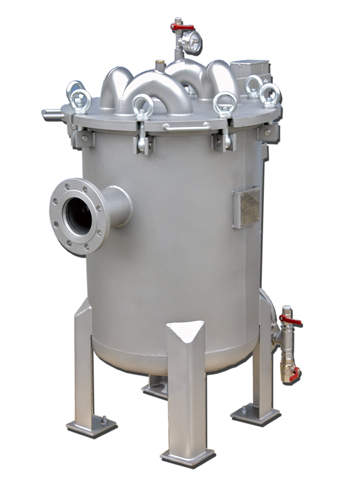 Cartridge filter 3133.

3230 cartridge filter.
We also provide a wide range of hydraulic components such as pressure control valves, controllers, and monitoring systems. We provide the components to ensure the emulsion is reliably and efficiently maintained. The result is a clean, reliable hydraulic system that dramatically reduces downtime and maintenance costs.
Experienced filter service and support
Seebach provides our customers with comprehensive support and service for the life of your Seebach product. Our service team and technical service department is there to help when you need help.
Double backflush filter 3197 series
The double backflush filter 3197 series is rated at 350bar and 500l/min. Manufactured from full stainless steel, the filter is designed for ease of maintenance and operation. No bypass valves are used, ensuring the best protection for longwall applications. The 3197 is well suited for water / oil emulsions, water, mineral-based oils, and low viscosity flame retardant fluids.
Automatic high pressure filter station 3232 series
The automatic high pressure filter station 3232 series is used to filter emulsions (98% water, 2% oil), water, mineral-based oils, and low viscosity flame retardant fluids. The 3232 series has a maximum working pressure of 350bar. Higher working pressures are available upon request. Maximum flow per filter housing is 500l/min. For higher flows, additional housings can be added in parallel. Each filter station can be customized to meet your specific needs. The 3232 station conforms to EC and ATEX
requirements / approvals.
Last chance filter 1330 series
The last chance filter 1330 series in DN 20 has a permissible operating pressure of 350bar and is used for the filtration of water, emulsion, mineral-based oils, and low viscosity flame retardant fluids.
Bag filter 3133 series
The bag filter 3133 series utilizes four bag filter elements in one easy to maintain housing. The Seebach bag filter design provides economical operation and guarantees high dirt removal rates.
The high surface area enables high flow rates in a compact design. A bypass valve is used to ensure bag element protection. Maximum working pressure is 6bar with flange connections up to DN 100.
Cartridge filter 3230 series
The Cartridge filter 3230 series is available in 10bar and 25bar models, with a wide range of connection sizes. It utilizes the LL filter element and is designed or high flow rates and high dirt holding capacity.