PrepQuip is a South African-based company supplying equipment to the mining, metallurgical and mineral industry. Amongst PrepQuip's products are flotation columns, filter presses, in-line guard screens, gas spargers, ceramic valves, in-line oxygen mixers (Atomix) and Pachuka valves (multi aerators).
Technicas Hidraulicas filter press
The Technicas Hidraulicas fully automatic filter press (manufactured in Spain) offers a cost-effective and robust solution for demanding operating conditions found in the mining and mineral industry. With the growing demand for the elimination of slimes dams, this product will find its rightful place in this competitive market due to its low capital and operating costs. More than 154 units have been installed worldwide. The design ensures durability, reliability and effectiveness with unique advantages. The filter press size ranges from 1.4m² to 208m², which are capable of producing filter cakes of up to 85t/hr dry solids.
Flotation column
PrepQuip's flotation column is used in applications where selectivity plays an important role. Mechanically agitated flotation cells do not always achieve the desired results and the flotation column is then used as a final cleaner. Applications for this technology include base minerals and precious metals, and coal processing. The flotation columns have an internal froth discharge system, which prevents dead froth areas and ensures sufficient discharge capacity.
The internal feed distribution ensures equal distribution throughout the cross-sectional area of the entire column. Different types of sparger systems are also offered to suit each individual application. Excessive feed fluctuations can be eliminated by implementing a flotation column feed/tail sump arrangement, resulting in excellent metallurgical performance.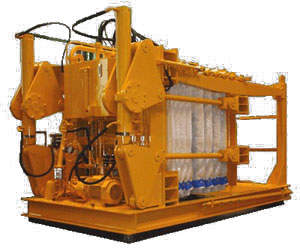 The Technicas Hidraulicas filter press is used in the elimination of slime dams.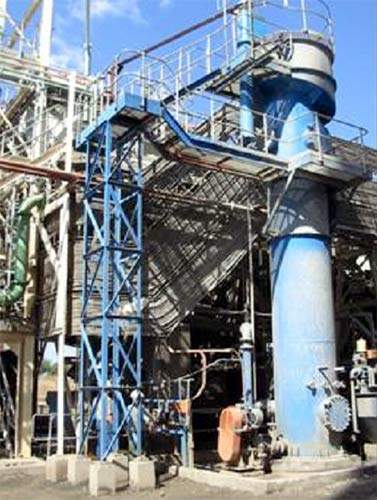 Prepquip delivers specialised flotation columns.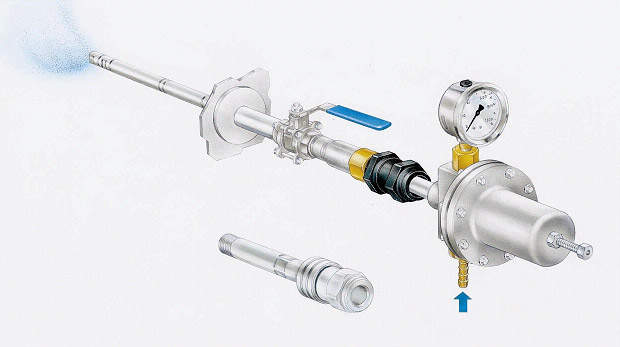 The SpringSparge sparger system is used in gas injection and flotation applications.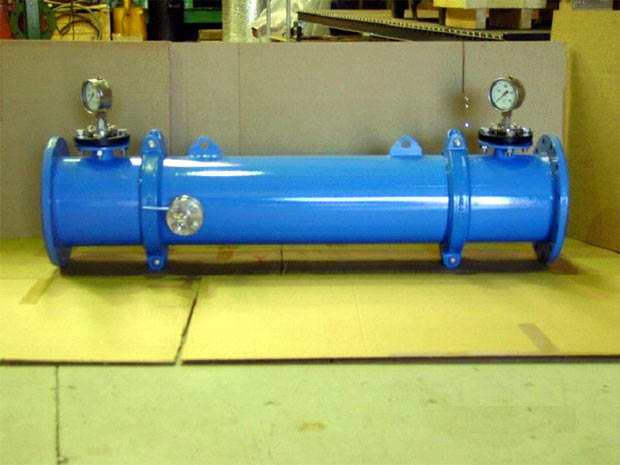 The in-line oxygen mixer - Atomix.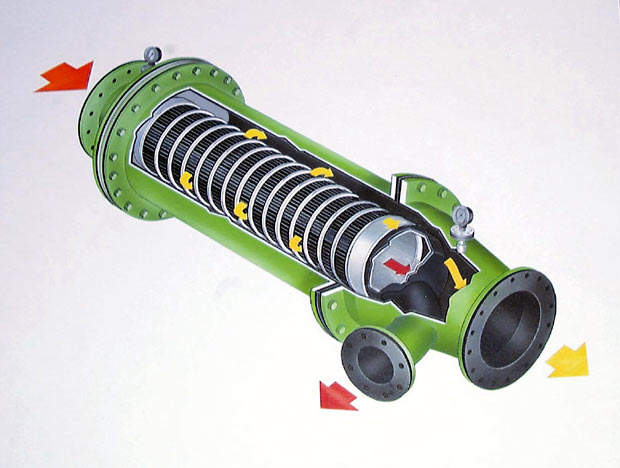 In-line guard screens prevent blockages and protect downstream equipment by removing unwanted oversize material in water or slurry streams.
In-line guard screens
PrepQuip's in-line guard screens remove unwanted oversize material in water or slurry streams, preventing the occurrence of blockages and protecting downstream equipment. In-line guard screens are supplied as standard or customised units and can be operated manually or automatically. In-line guard screens line size ranges from 80mm to 500mm (NB) and can handle capacities from 41m to 1,590m³/hr. Screen apertures from wedge-wire are available in 0.5mm, 1mm, 3mm, 5mm and 10mm.
SpringSparge sparger
The PrepQuip SpringSparge sparger system is being successfully used in gas injection and flotation applications. The design of this innovative gas-sparger system incorporates a built-in fail-safe mechanism that prevents sparger blockages due to gas supply pressure failure. This system is offered with PrepQuip's superior sealing port arrangement as standard. This facilitates sparger removal while the plant is still in operation, eliminating the necessity for plant shutdown during maintenance.
In-line oxygen mixer (Atomix)
PrepQuip's in-line oxygen mixer (Atomix) has been designed to produce ultra fine gas bubbles in liquid streams, resulting in excellent gas dispersion and utilization efficiency. The compact design includes a four-stage mixing system, two stages of atomisation of air bubbles and two stages of dispersion. The system is manufactured from abrasive resistant ceramic internals. Several Atomix models are available to suit a variety of slurry flow rates. Capacities range from 35m³/hr to 1,040m³/hr. Atomix can be installed in a number of different configurations to suit the application.
Multi aerator (Pachuka valve)
PrepQuip's multi aerator has substantial advantages over existing designs used for air agitation in Pachucas or leaching tanks. Using the valves results in better air utilization in the leaching process and longer operating life through the use of wear resistant materials. The valve has the ability to open after long settling periods, obviating the need to empty the tank after each power failure.
For mechanically agitated tanks, the multi aerator valve can also be used to start tank agitation, eliminating damages to the mechanical mixers installed. Should the mechanical mixers also not be sufficient, the multi aerator valve can be used concurrently with the mixers to ensure efficient agitation of the tanks.
Ceramic plug and seat valves
The ceramic plug and seat valves, which can be automated with an actuator to suit customer applications, are used to control abrasive slurries with a maximum particle size of 3mm. Ceramic plug and seat valves can achieve at least ten times the life of conventional control valves, eliminating the need to inspect and replace valves, and reducing process downtime.
The ceramic valve is available in various standard sizes and ranges from 100mm to 500mm (NB). The valve has a linear stroke to flow rate relationship. This simplifies flow control within a required flow range. The valve is designed with wear resistant components to ensure trouble-free operation for long periods.