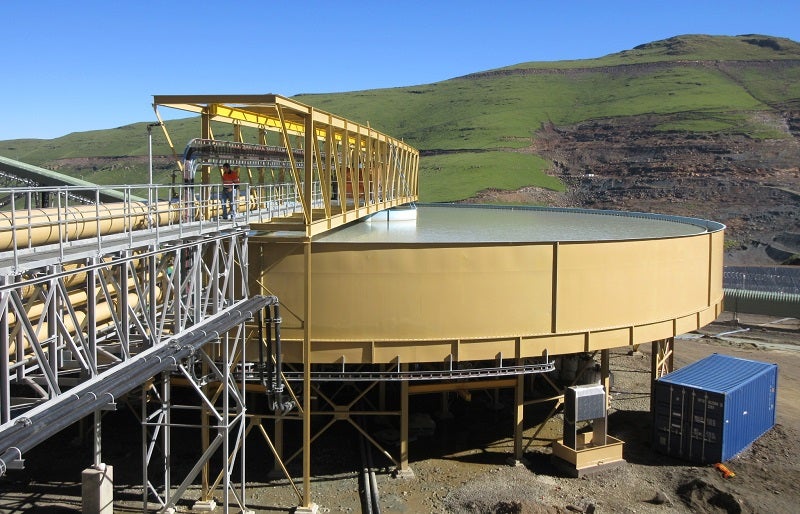 This is an indication of the OEM's high level of innovation and commitment to ongoing technological development and product improvement, managing director Philip Hoff comments. Equipment manufactured ranges from attrition scrubbers to clarifiers and thickeners, linear screens, flocculant plants, mixers, and agitators.
"Not only do we design all of our equipment to comply with the latest standards and regulations, but we also offer smaller companies a continuous plan to improve their dust-extraction emissions. Our approach is to collaborate closely with our clients to lower their total cost of ownership by optimising their equipment," Hoff explains.
The OEM is currently manufacturing linear screens and a clarifier for an Australian customer in Panama at its factory in Springs, Gauteng. In South Africa, it is building three thickeners for a major platinum producer in Marikana. Other local projects include a range of flocculant and reagent plants for various customers.
Indeed, such is the quantity of work being derived locally at present that 75% of its business is located outside South Africa, as opposed to as little as 25% about a year ago.
"We are working on a lot of coal-mining projects and platinum projects for junior mining companies," Hoff confirms. He adds that there has also been an upsurge in the chrome-mining industry due to rising commodity prices.
"All in all, it looks like it will be a good year for us, and the future is bright."
However, the OEM continues to expand globally, with agents as far afield as South America, Africa, and Australia.
"These regions are similar to South Africa in the sense of the size and scope of the mining projects that they are undertaking. Our minerals-processing equipment has a design life in excess of 30 years. Taken together, our pricing and quality mean we are still highly competitive compared to Asian and Chinese manufacturers," Hoff points out.
The OEM even has an office in the US, and is looking at using this as a manufacturing platform for certain equipment and components that it finds unfeasible to build locally, and export these to South Africa and the rest of the continent. Looking at Africa specifically, Hoff points out that it has a large agent network from Ghana to the Democratic Republic of the Congo.
"About half of our work outside of South Africa is derived from the rest of Africa," he adds.
Hence Hoff remains optimistic about the future and the OEM's ongoing growth, spurred on largely by its 10,000m² local manufacturing facility, which allows it to remain cost-competitive.
"It also means we are able to design robust equipment matched to African operating conditions. Indeed, our experience has resulted in us supplying equipment from Russia to Egypt and North America."
The OEM continues to enjoy a competitive edge in the marketplace due to its philosophy of manufacturing equipment 'faster, better quality, quicker, and at a lower total cost. The quicker we can meet a customer's order, the faster the equipment can be installed, so the project can be up and running and contributing to the bottom line as soon as possible. This also gives our project team in particular a bit of a window to look at the next project in the pipeline'. Hence the OEM has built a solid reputation for being responsive to customer requirements.
In terms of new market opportunities, Hoff points to the burgeoning wastewater industry in South Africa.
"We are looking at developing a more cost-effective product range specifically for this sector, as wastewater is a lighter-duty application than minerals-processing slurries. This means the equipment does not have to be as arduously designed."
Gas-cleaning is another potential growth area, with the OEM looking at providing a complete solution from bag filters to scrubbers.
"Pollution control is highly topical in South Africa at the moment. We need to ensure that all companies in all industries comply with the law. The role that we can play is guaranteeing the supply and installation of the most advanced and cost-effective equipment," Hoff concludes.