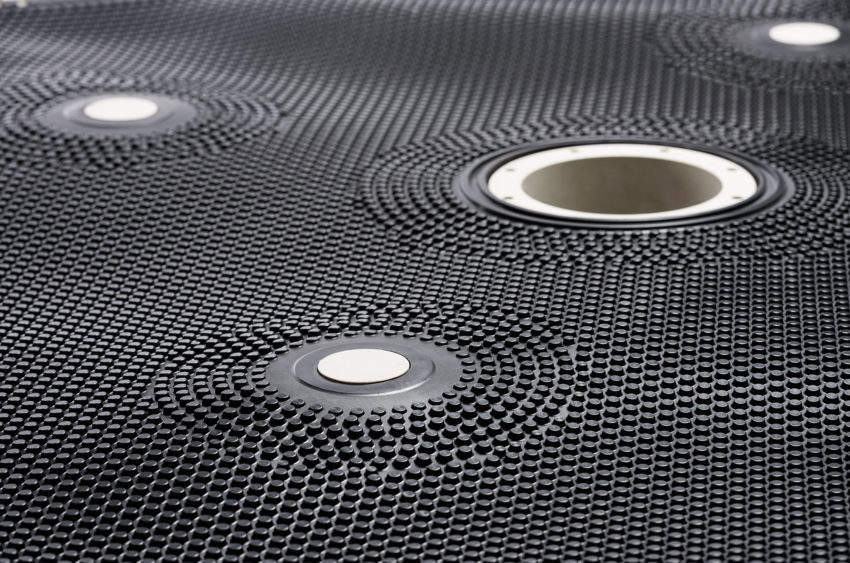 The Klinkau Group, consisting of Klinkau Filtration Systems and Envirotech Molded Products, is a worldwide leading supplier of filter plates for filter presses.
The standard product range covers membrane filter plates, chamber filter plates, and plate and frame systems made from various polymer materials such as polypropylene (PP), polyvinylidene fluoride (PVDF), nylon (PA), thermoplastic elastomers (TPEs), elastomers and metals. Customized solutions are available as well.
With more than 50 years of experience, our wide product portfolio in the Klinkau Group and our filtration know-how combined allow us to choose the most suitable filter plate solution for your application.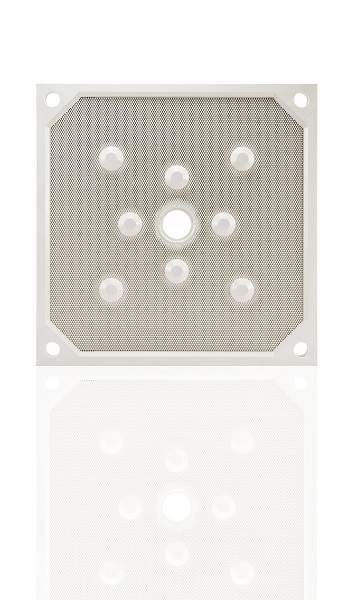 Chamber Filter Plate made from PP.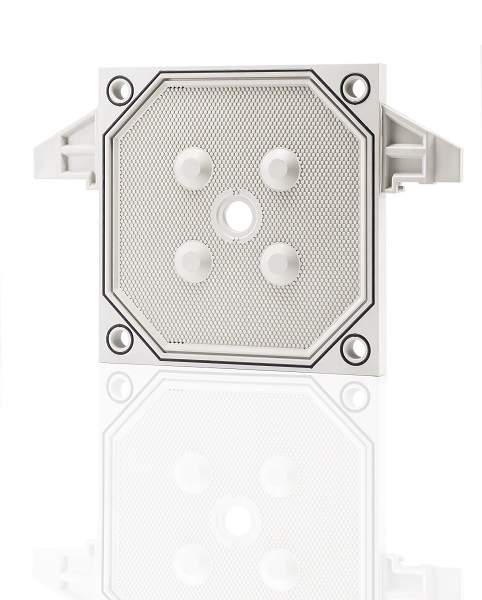 Chamber Filter Plate in a gasketed design (CGR type) to minimise dripping.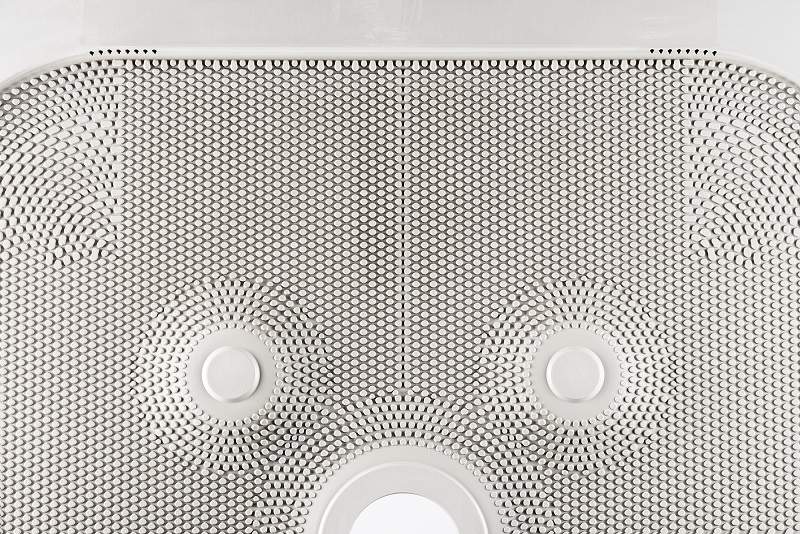 Membrane Filter Plate 'Standard Welded'.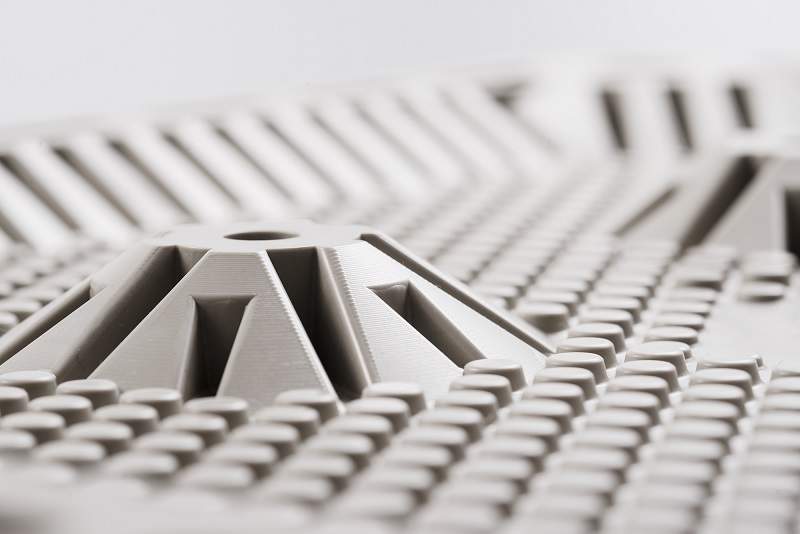 Chamber Filter Plate in the cost-effective HR Design up to format 1000.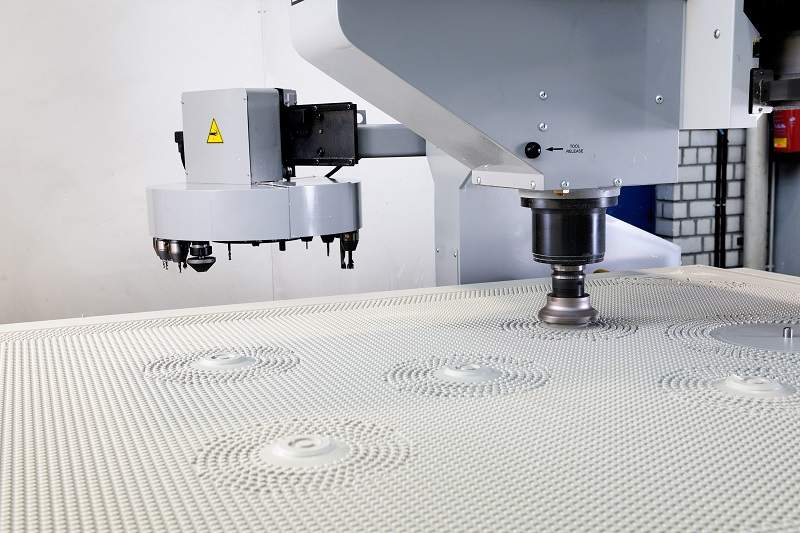 All filter plates machined to customer specifications.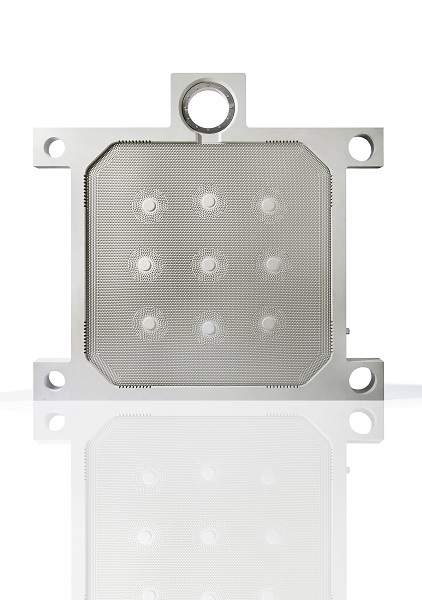 Customized designs, e.g. with external feed or discharge ports, are possible.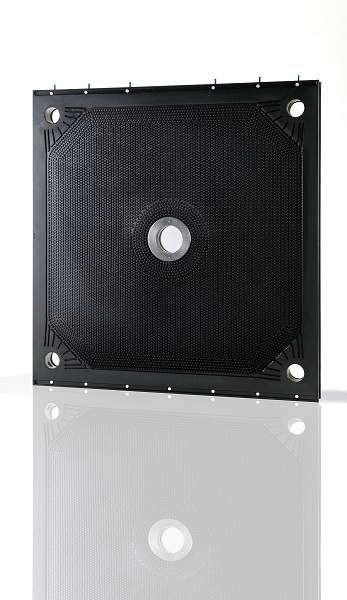 Antistatic Membrane Plates for ATEX Zones or oil fractionation.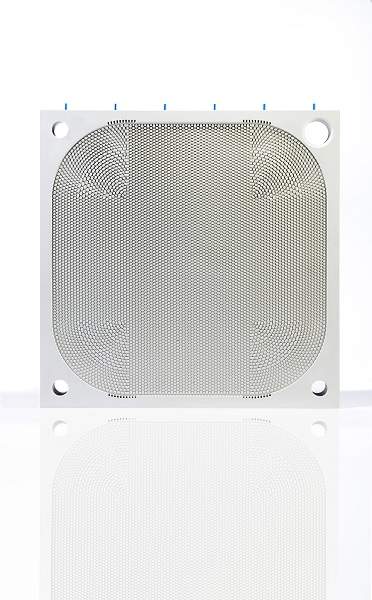 Membrane Filter Plate 'Empty Chamber Welded'.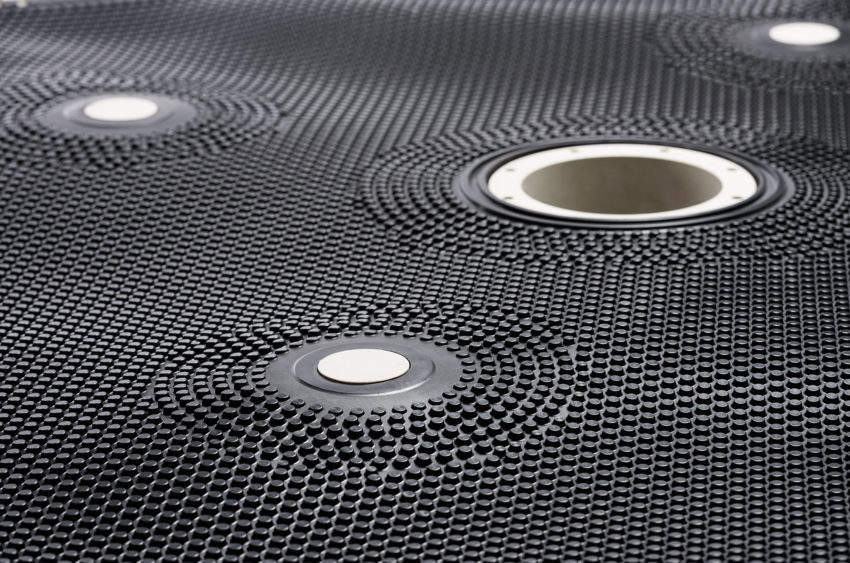 Membrane Filter Plate 'Multi'. Multiply changeable, highly abrasion resistant TPE membrane on a PP body plate combining the rigidity and longevity of a PP body with the flexibility and durability of a TPE membrane.
We cover your filter plate requirements for dry stacked tailings applications, as well as gold, copper, coal or other mineral ore concentrate filtrations with specialised solutions for the mining industry.
Klinkau has four production facilities worldwide, as well as a global network of subsidiaries, representatives and partners.
Membrane filter plates
With five different types of standard membrane filter plate systems, Klinkau is offering the widest portfolio on the market to date. This allows us to select the best solution for your application to ensure maximum performance of your filtration equipment.
Membrane filter plates allow for shorter cycle times and a higher productivity than chamber filter plates, while at the same time provide dryer filter cakes due to the mechanical squeezing they enable.
Klinkau's product range covers welded on PP membranes in 'standard' and 'empty chamber' design, as well as replaceable membranes made from PP and various elastomers such as TPEs, fluoroelastomers (FKM) and ethylene propylene diene monomer (EPDM).
Our membrane plates can even be manufactured and certified to be ATEX Zone 0 safe.
Chamber filter plates
Chamber filter plates are the work horse of the filtration business.
Robust, sturdy and easy-to-use, they fulfil the filtration needs of an array of applications.
With filtration pressures up to 30 bars and a wide range of operating temperatures up to 130°C, Klinkau plates are utilised worldwide.
Plate and frame filtration systems
Being the origin of filter plate filtration systems, plate and frame systems can be often times replaced by chamber filter plates nowadays.
However, in niche applications such as pharmaceutical filtration of blood plasma using filter paper and/or depth filter sheets, plate and frame systems made out of material with up to USP Class 6 certification and extremely smooth surfaces are still used.
Filter cloth protection for optimal longevity
Protecting all the links of a chain ensures its long lifespan. The same holds true for filter plates and cloth in highly abrasive environments.
Klinkau develops several solutions to ensure maximum cloth lifetime in mining applications. A longer cloth lifetime improves filter plate performance and longevity, as well as reduces maintenance costs and downtime.
Explosion-proof certified filter products
Klinkau's filter plates can be certified explosion-proof up to ATEX Zone 0, which helps guarantee highest safety standards even under critical circumstances out in the field.
Food Safe Materials
Using raw materials approved by the US Food and Drug Administration, our filter plates can also be manufactured food safe or classified for USP6 for medical and chemical applications.
We are also ISO 9001 certified.
Custom Injection Molded Parts
EnviroTech's very first product was the worlds very first polymer drum filter. EnviroTech was founded based on the ability to transition old school wood and metal drum filters to plastic drum filters that proved to have better chemical resistance and durability than its wooden counterparts and significantly cheaper than the metal alloy drum filters being used at the time. We still produce 3', 6', 8', 12' and 14' drum filters for a wide variety of clients to this day.
Our product range covers (among others):
Drum Filters
Filter Plates
Hydro-Cyclone Filters
Liquid-Solid Separators
Metal to Plastic Conversion
You can think it; we can mold it!
Spare parts and on-site services
Klinkau can supply spare parts for many filter press types and formats, ranging from lab size equipment (150mm x 150mm) to full-scale mining applications with 3m x 3m and beyond.
Our process specialists are available for start-up assistance, troubleshooting and testing on your premises if needed. They can provide you with process optimisation tips and practical experience. We are looking forward to your request.