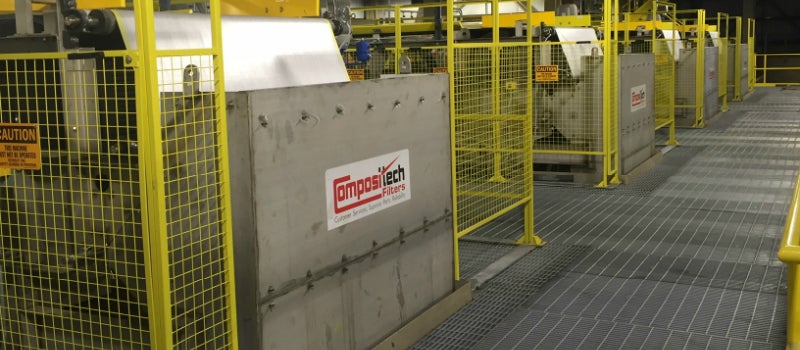 Compositech specialises in the fabrication of filtration equipment. Since starting out as a replacement part manufacturer for post-sales filters in 1991, Compositech has extended its services to include the production of filtration equipment. We remain focused on bringing clients cost-effective solutions for their filtration needs and our equipment includes customised solutions, which meet specific application demands.
Compositech has been providing filtration systems and equipment to companies and municipalities worldwide. We serve a broad range of industries, including power, petrochemicals, wastewater treatment, pulp and paper, mining, metallurgy, food and beverage.
It is our mission to continually improve our products, as well as to provide parts and on-site services, in a cost-effective manner with a high-service standard.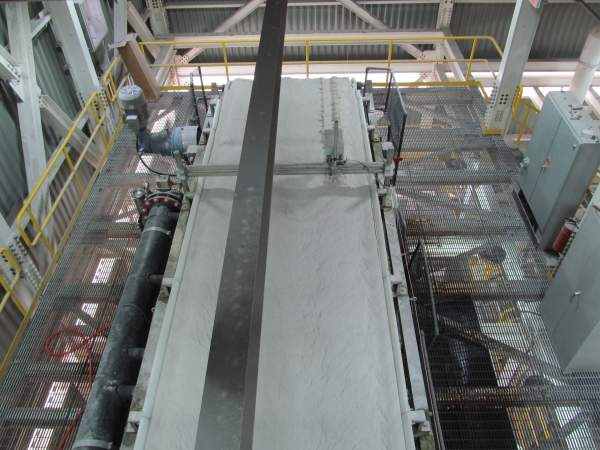 5500 Series horizontal series filter.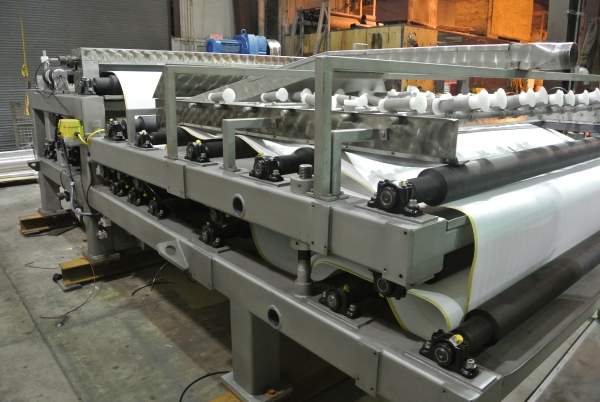 Belt press filter.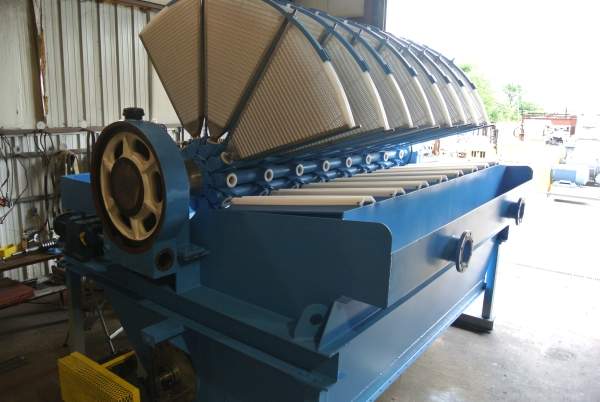 Disc filter.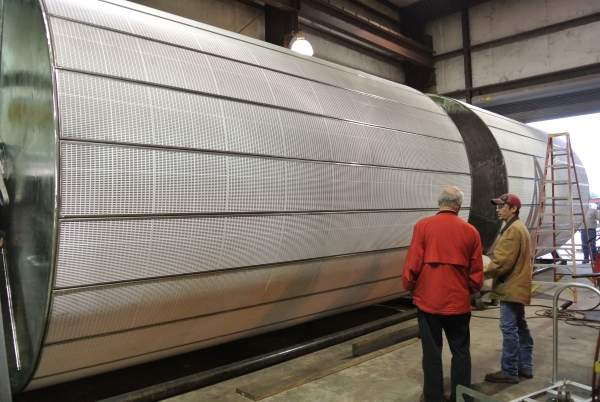 Drums.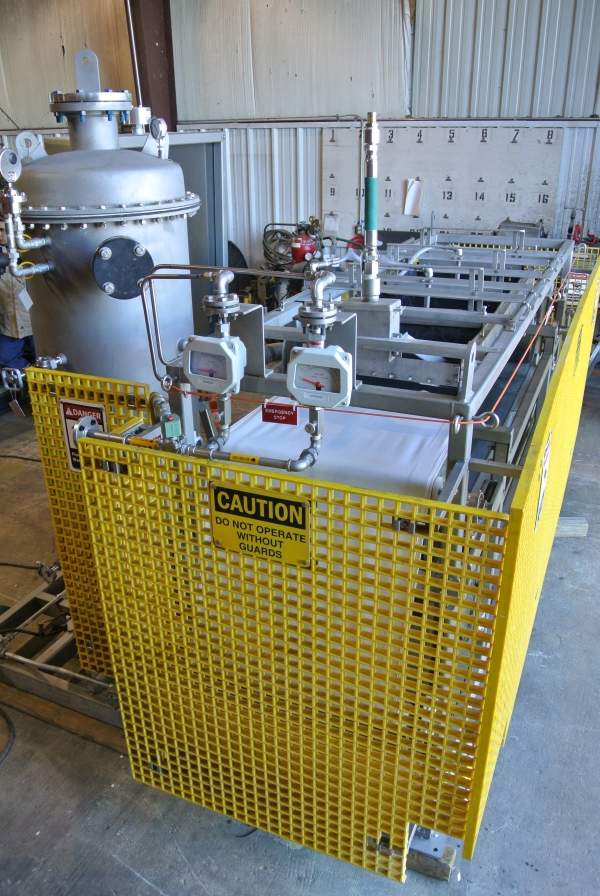 SL Chemifilter.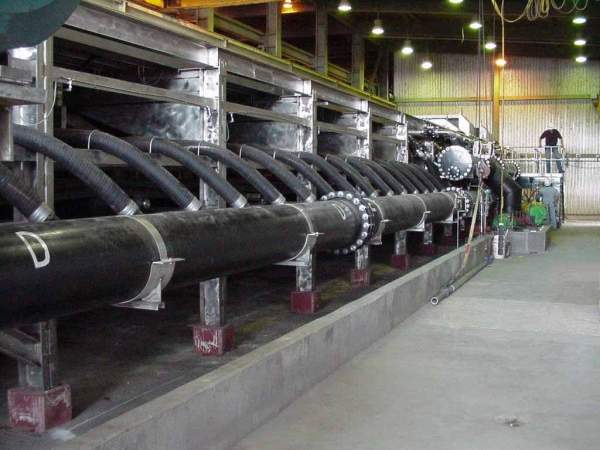 4M100 T-REX filter.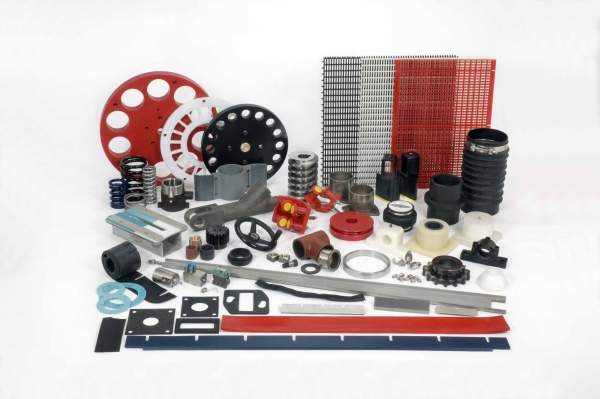 Replacement parts.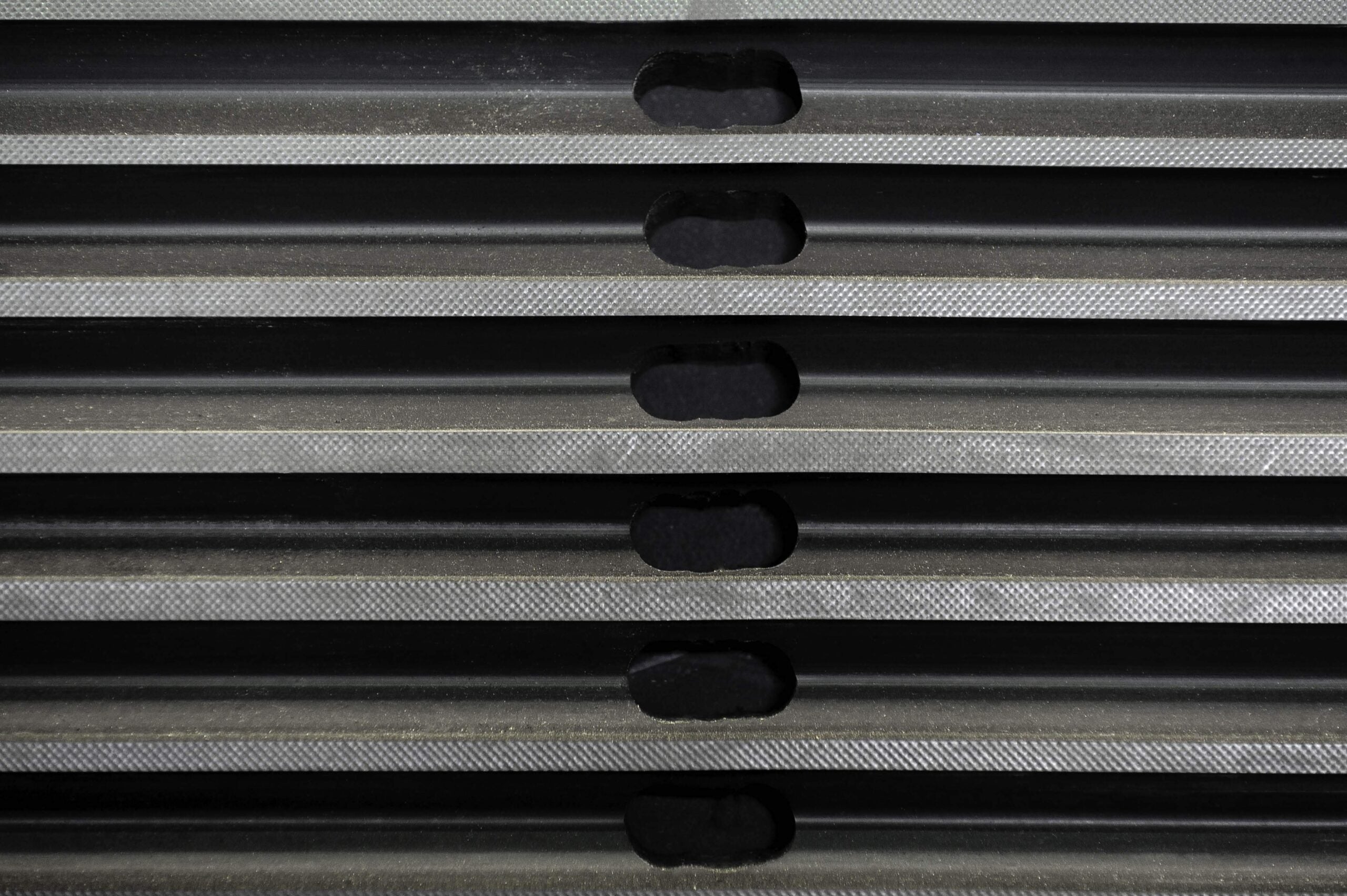 Specific to the mining industry, our vacuum filter drainage belts are the highest quality available. Each belt we manufacture is made of heavy-duty conveyor belt textiles using our proprietary elastomer formulation. Our elastomer compounds are designed for drainage belt applications and can be modified to meet our customer's specific chemical, thermal, and abrasive requirements.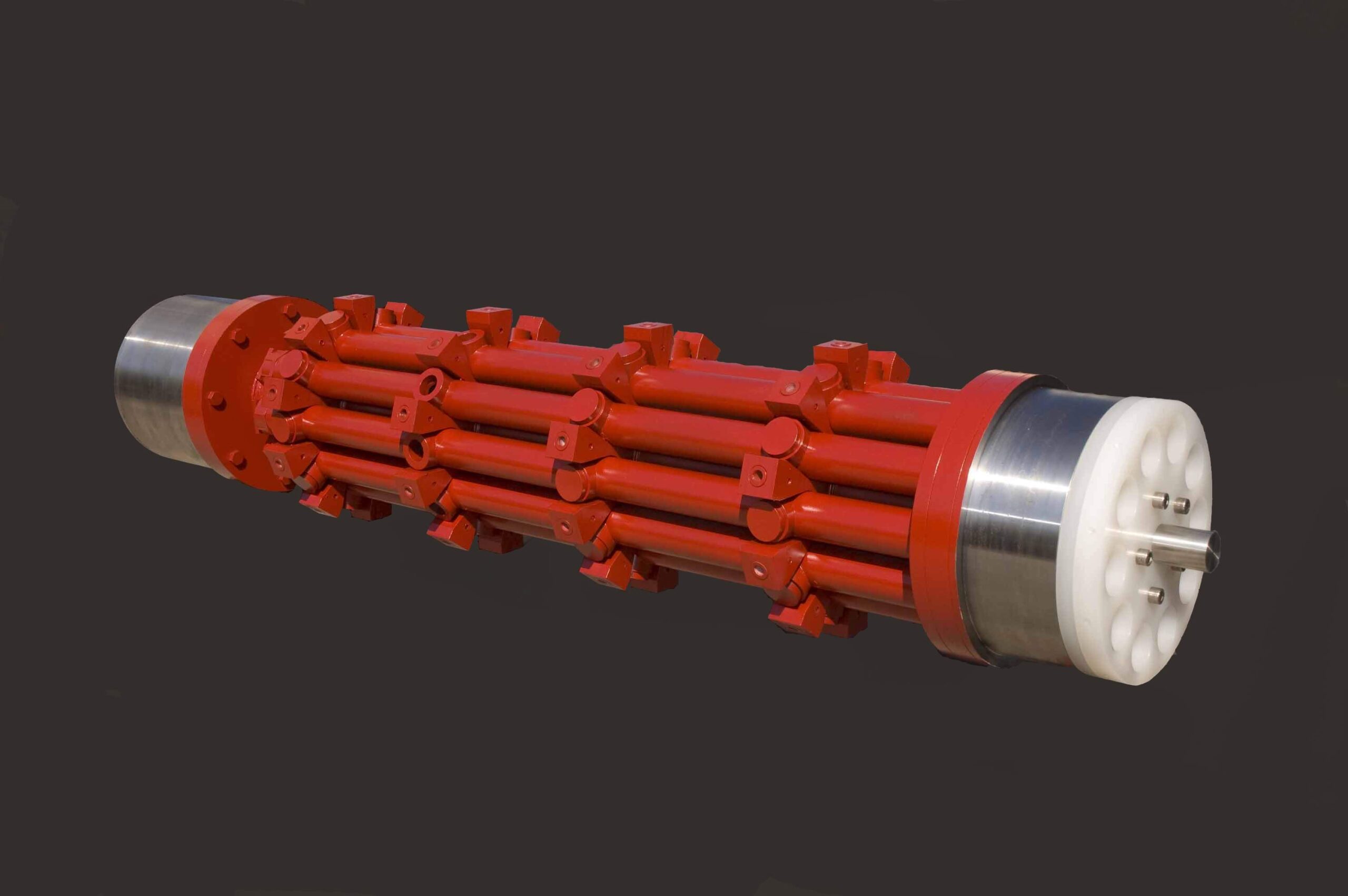 Horizontal belt filters
Compositech has been providing specifically designed horizontal belt filter stations in a variety of configurations since 1991. Horizontal belt filters are used in applications where washing of the cake is crucial, such as processing synthetic gypsum and fine chemicals, dewatering silica and various minerals, phosphate rock beneficiation and the processing of pharmaceuticals and pigments.
Compositech's 4M100 T-Rex™ is the largest filter of its kind. This horizontal belt filter was initially designed for processing gypsum slurry, a by-product of flue gas desulphurisation, for a TXU Energy plant in Texas, US.
It is a 4m-wide modular system, which can be resized according to the client's needs. Each easily transportable module is 2.5m long and increases the filtration area by ten square metres. Introduced in 2003, the first T-Rex has been in heavy-duty continuous operation, processing more than 100t of gypsum slurry an hour.
Compositech produces a line of small and medium-sized horizontal belt filters designed specifically for fine chemical filtration. Our SL Chemifilter™ has an active filtration area, which varies between 2.5 square feet to 100 square feet, and is currently used in sulphur processing chemical plants in the US, the UK, Canada, Bahrain, and China.
Compositech's 5500 / 4600 Series horizontal belt filters are widely used for silica and mineral processing. These filters are designed to wash soluble substances from filtered cake-reducing residual moisture to levels of less than 5%.
These highly efficient filters provide a low-maintenance solution as they are designed for access to remove and replace parts without completely disassembling the filter. Made for continuous operation, these filters can be enclosed, fully coated with corrosion resistant materials or fitted with food-grade components as needed.
Rotary drum filters
Compositech's drum filters are designed for the separation of liquids and medium-density solids. With a large active filtration area and choice of construction materials, our drum filter can be adapted to meet almost any process demand.
For most applications, our drum filters are constructed of stainless-steel with Compositech hi-flow drainage grids made of engineered plastics. All materials in direct contact with the slurry, filtrate or filter cake are stainless-steel or plastic.
For corrosive applications, our equipment can be made to customer specifications using thermoplastic materials at a substantially lower cost than exotic metals. Additionally, the drum filter is available totally enclosed for the control of fumes and sprays, and different feed mechanisms and cake wash distribution methods are available.
Compositech's drum filters are used by power plants for processing the synthetic gypsum by-product of flue gas desulphurisation when multiple cake washings are not required.
Belt press filters
Compositech is a leading manufacturer of belt press assemblies designed to concentrate sludge by progressive compression between two belts.
The belt press produces a high-dry value in the cake. In addition to our machines, Compositech designed and manufactured SernaTech™ belt press filters under a joint venture with Sernagiotto Italy from 1999 until 2002.
We service and provide replacement parts for all makes and models of belt press filters.
Vacuum disc filters
Compositech manufactures vacuum disc filters and replacement parts used extensively in pulp processing and chemical and mineral processes. Our disc filters provide good performance and high production rates with the ability to adapt to changes in feed rate and solids concentration of the slurry.
For certain applications, Compositech uses corrosion-resistant materials for our disc filter components.
Our composite centershaft and segments / sectors are specialised filter components, which are designed to provide a solution for clients filtering slurries with corrosive pH levels as low as 0.3.
Replacement parts
Compositech's goal in manufacturing replacement parts is to offer upgrades to filter performance and reliability. Our parts meet rigorous standards for quality and durability and are designed to offer increased filter performance and lower maintenance costs.
Our components meet or surpass the quality of the original equipment used by the filter manufacturer.
Compositech manufactures replacement parts for Ahlstrom™, Alar™, Ametek™, Andritz™, Ashbrook™, Beloit-Jones™, Carter™, Celleco™, Dorr-Oliver®, Eimco®, Envirex™, Enviroquip™, Filtres Philippe™, IMPCO™, Komline-Sanderson®, Pannevis™, Parkson™, Peterson™, Sernagiotto™/SernaTech™, Straight Line™, Westech™ and US Filter™.