Instrumentation GDD Inc. (GDD) develops high-tech geophysical instrumentation for mining and exploration geophysics, groundwater exploration, geotechnical investigations and other related fields.
Since 1976, we have developed, manufactured and sold a wide range of resistivity / induced polarisation (IP) and electromagnetic (EM) geophysical instruments.
Innovative resistivity / IP geophysical systems for mining exploration

GDD offers a wide range of resistivity / IP geophysical instruments for ground survey applications.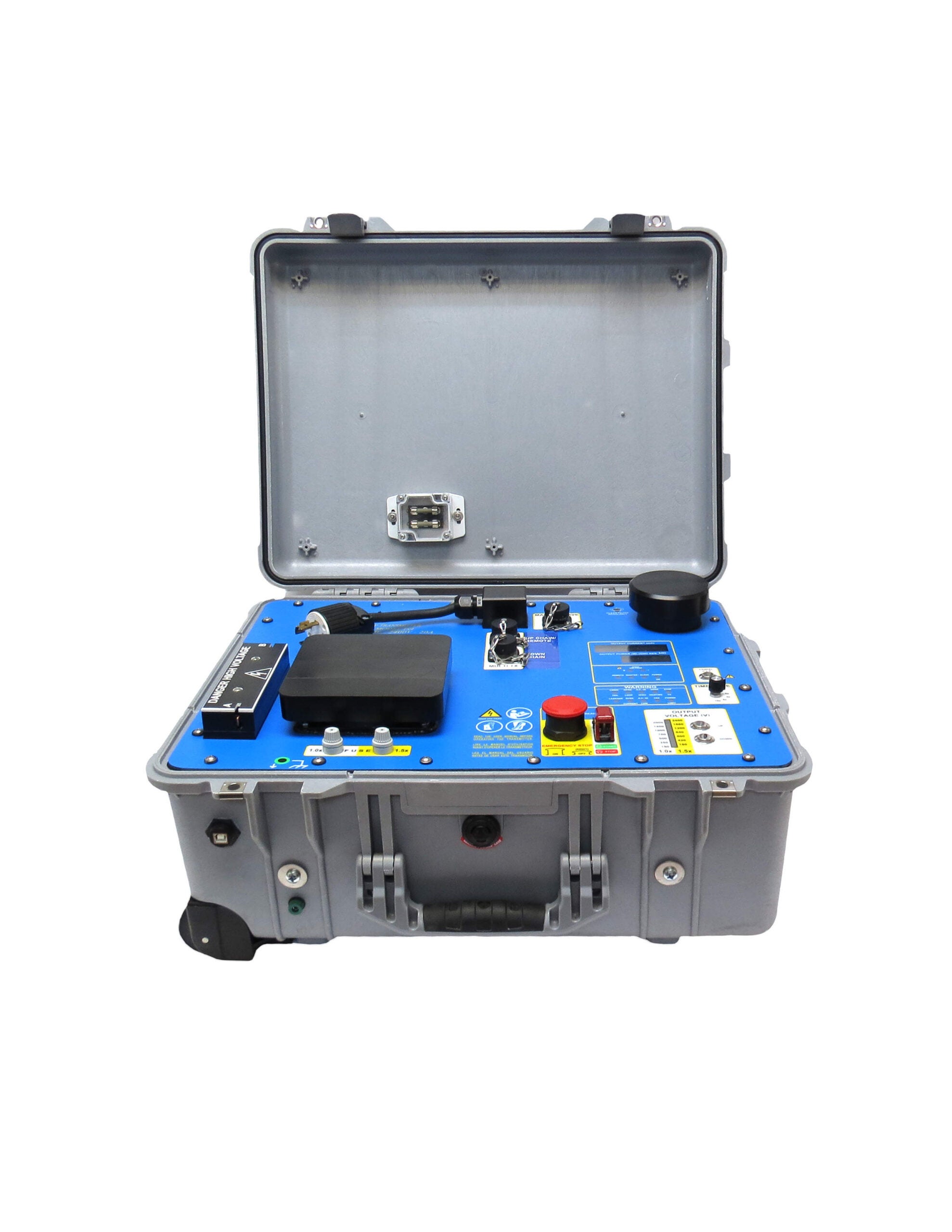 Our latest digital Tx4 IP Transmitter offers capacities of 5,000W-2,400V-20A to read more deeply and reach up to 10,000W-4,800V-20A (2x), 20,000W-4,800V-20A (4x) and soon 30,000W (currently in development).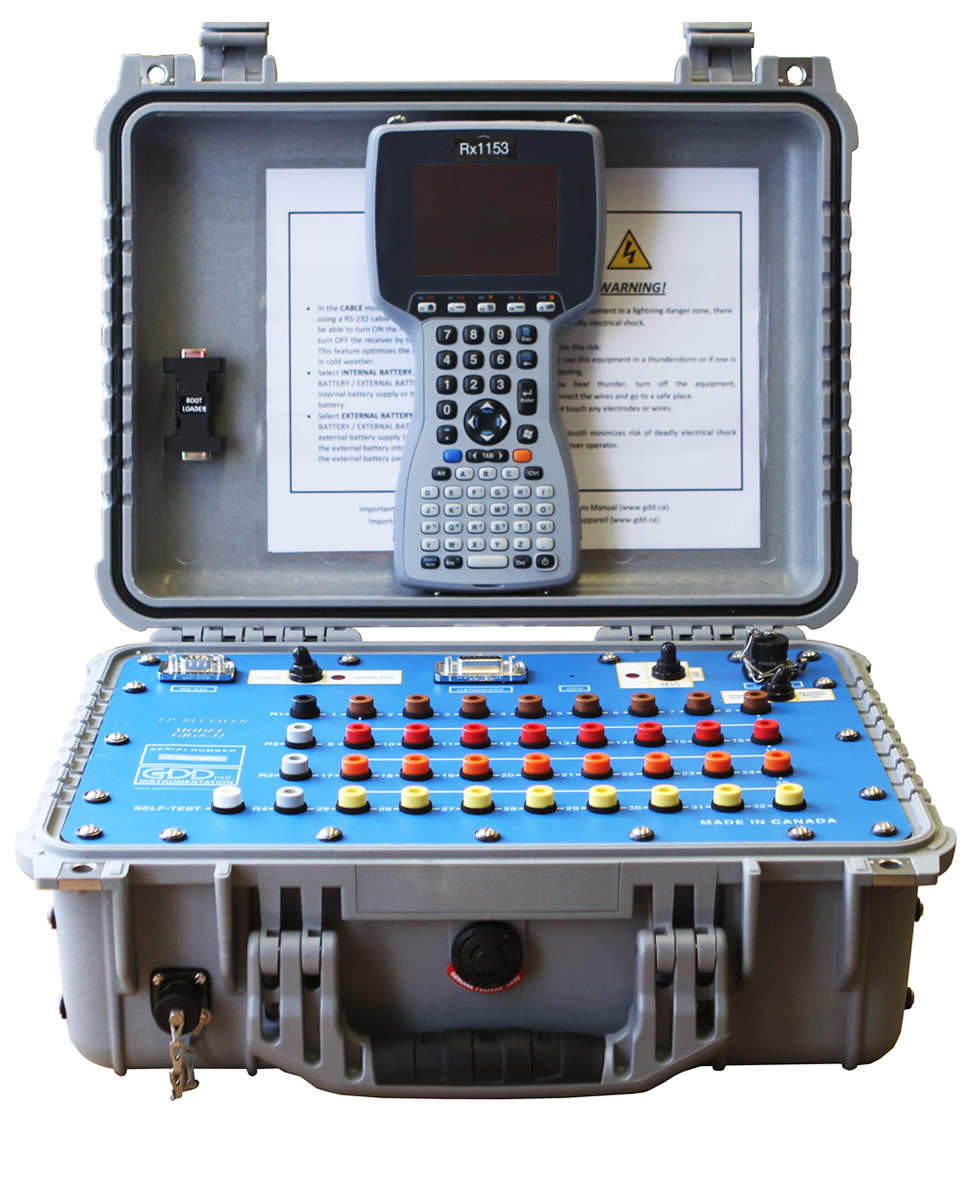 The GRx8-32, GRx8mini and GRx2 IP receivers are designed for resistivity and induced polarisation surveys. End users can visualise pseudosection and decay curves to QC data in the field.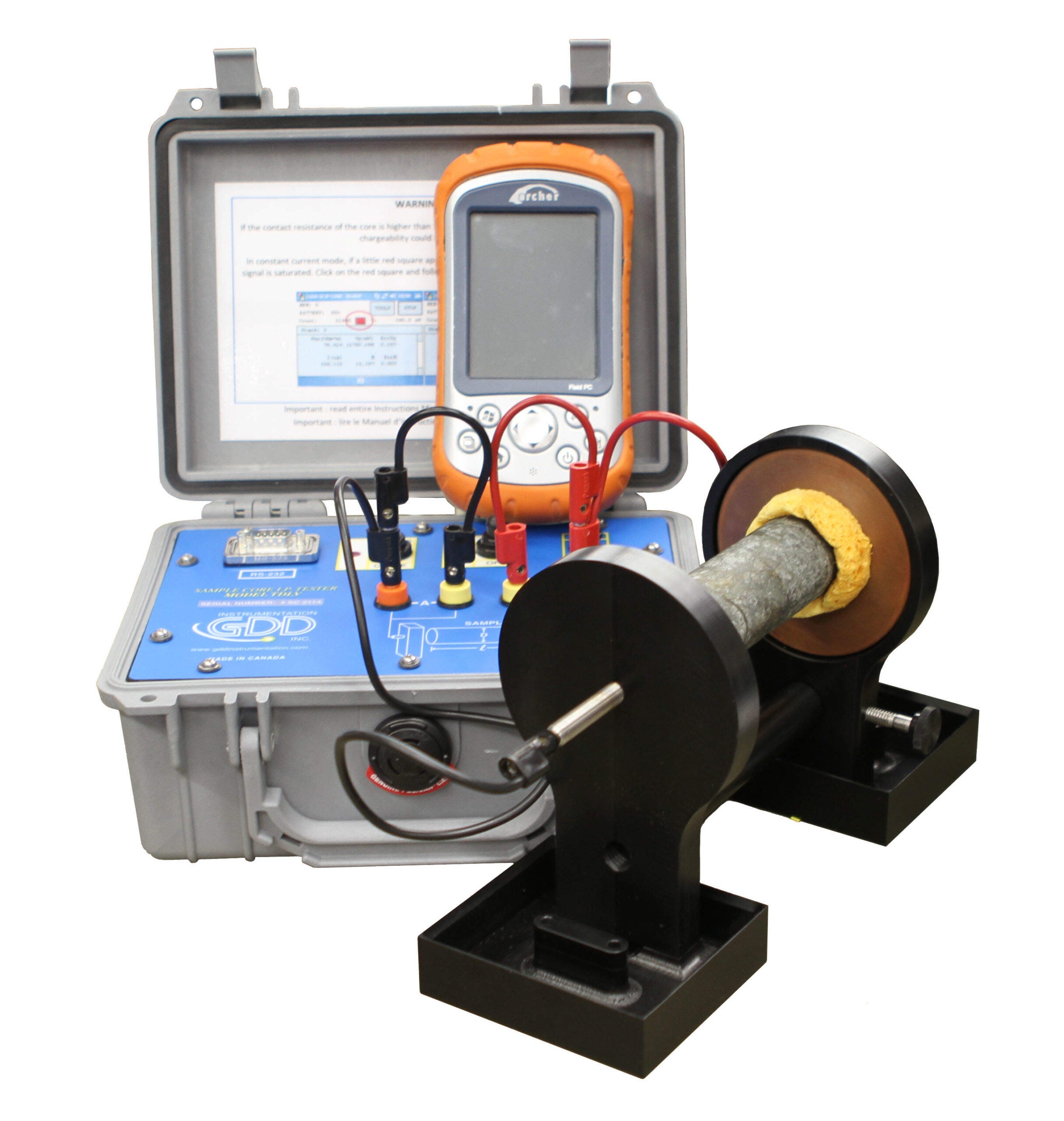 Our cost-effective SCIP tester reads apparent resistivity and time-domain induced polarisation, and is suitable for geologists, geophysicists, etc. to learn more about rock physical properties.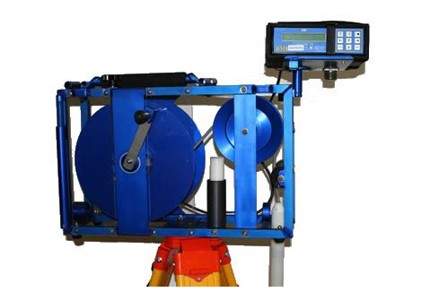 Our SSW probe increases ore grade up to 10% at the mill from magnetic and / or EM conductive response. It defines the ore grade and waste limits quickly and inexpensively.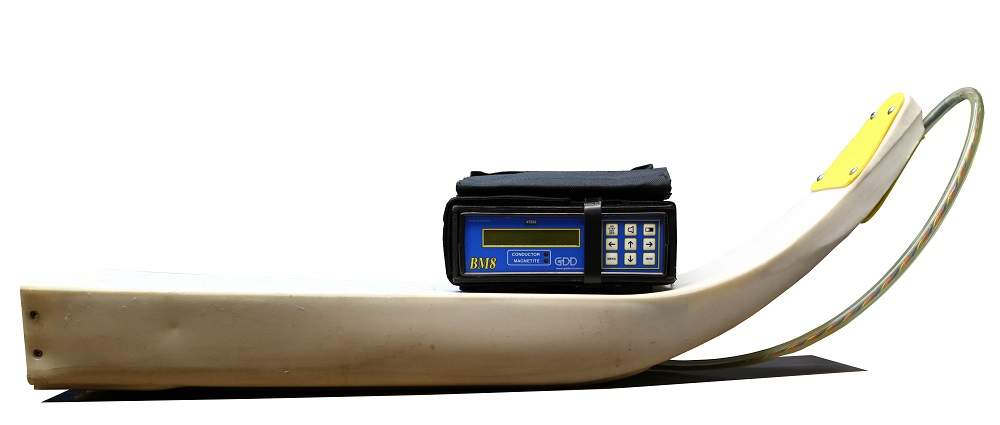 GDD's Beep Mat is a cost-efficient tool for magnetic and relative EM conductivity measurement. It is one of the first innovative instruments developed and manufactured by us in 1976-1980 and is still widely used for prospecting.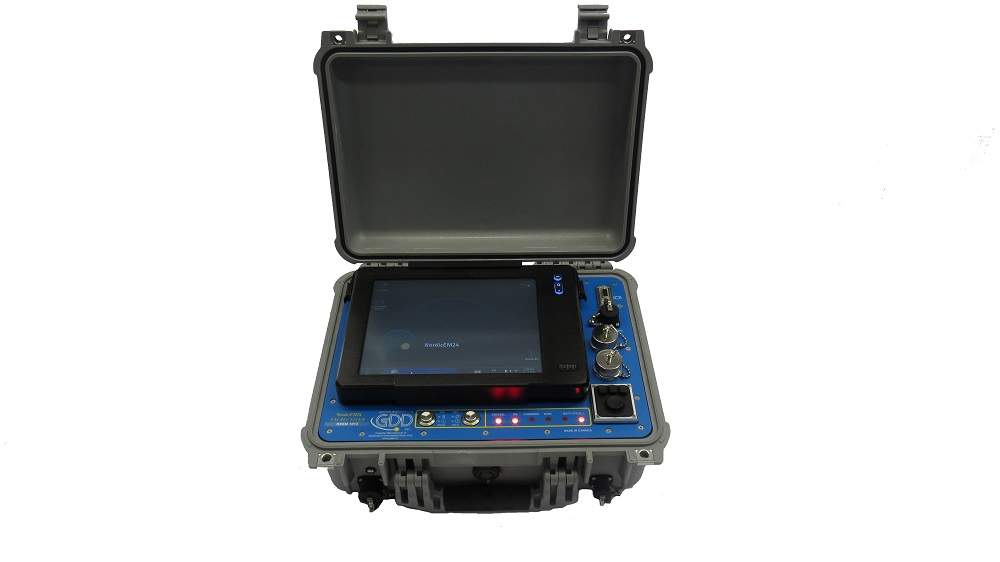 The TDEM – NordicEM24 is suitable for base metals exploration groundwater studies and geotechnical investigations. It has been successfully field tested with many EM sensors, including the LT Squid.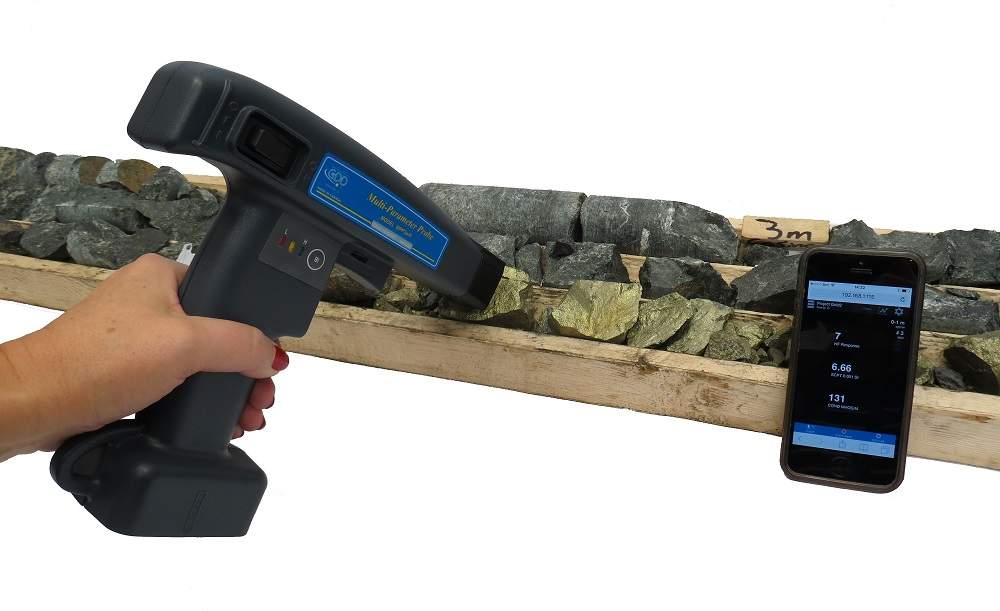 The MPP Probe simultaneously measures the magnetic susceptibility and the EM conductivity of any rock sample, ensuring optimal return-on-investment for EM / MAG ground surveys.
Our IP Transmitters can send up to 20,000W-4,800V-20A in both resistive and conductive environments, while our IP Receivers feature up to 32 channels, making them suitable for both 2D and 3D surveys.
Our versatile EM-IP Tx Controllers allow current monitoring, global positioning satellite (GPS) synchronization and free post-processing IP software for quality analysis (QA) and control (QC) of your field data.
Time-domain electromagnetics equipment for ground surveys
GDD offers an array of time-domain electromagnetics (TDEM) solutions for ground surveys.
In addition to our EM-IP Tx Controllers, we provide TDEM Receivers that feature up to eight channels, with 24-bit, 120kHz capacities each.
In addition, our Beep Mat is an innovative prospecting tool for the initial stages of exploration programmes.
Mobile instruments for mineral analysis
GDD's portable tools enable you to characterise the physical properties of your cores and rock samples.
Our instruments include Sample Core IP (SCIP) Testers with a borehole option for resistivity / IP measurements, and MPP Probes record magnetic susceptibility / EM conductivity measurements.
Our SSW System is designed specifically for the mining industry to increase the ore grade at the mill.
About GDD
GDD's team of researchers, engineers, technicians and geoscientists is committed to facing challenges related to mining and exploration fields. Their solid professional experience and knowledge of the geophysics is a valuable asset to the mining industry.
We are renowned for our customer service, and rugged and reliable instrumentation. The company offers documentation and services in French, English and Spanish.
Established in Quebec in 1976, GDD's head office, production line, R&D and administration facilities are located in Quebec City, Canada.