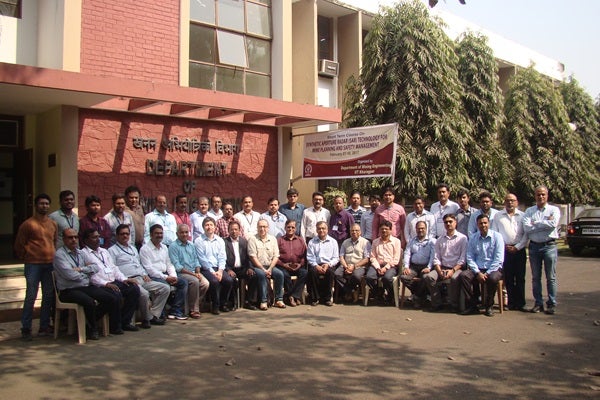 IDS GeoRadar and TRE ALTAMIRA were invited to present SAR applications for the mining sector within the course on 'Synthetic Aperture Radar (SAR) Technology for Mine Planning and Safety Management' at the Department of Mining Engineering, IIT Kharagpur, India, on 7-10 February 2017.
Around 40 geotechnical engineers, mainly from Coal India, a national mine company, attended the four-day course. In addition to a plenty of lectures led by Indian professors, Giovanni Funaioli, from IDS GeoRadar and Davide Colombo, from TRE ALTAMIRA, presented an integrated satellite and ground-based radar monitoring service and showed test cases over some renowned mine sites.
RADAR technology has recently established itself as an effective tool for monitoring mining and geological criticalities. Slope failures in large surface mines have caused major disasters and economic damages worldwide. As a consequence slope monitoring in the surface mining industry is an essential safety requirement and indispensable for reliable geotechnical risks management.
ApplicationsThe IBIS-FMT system is the latest addition to the IDS family of slope monitoring radars...