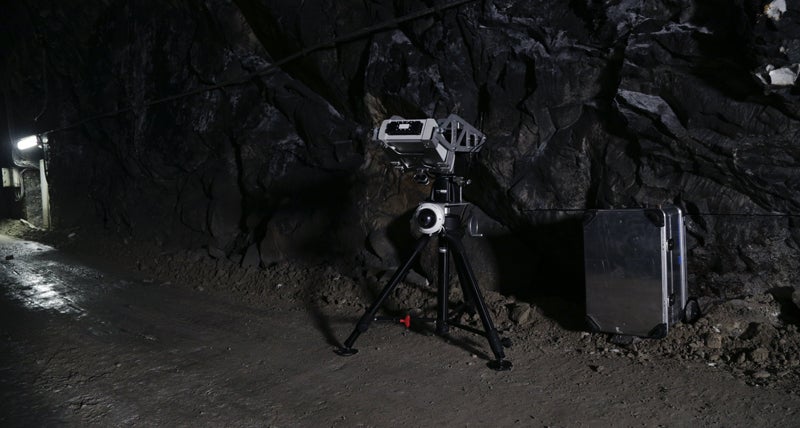 IDS GeoRadar, a leading provider of interferometric technology solutions, and multi-frequency, multi-channel ground penetrating radar (GPR) worldwide, today introduced HYDRA-U, a radar-based technology solution specifically designed and developed to support geotechnical engineers in the underground mining industry.
HYDRA-U is a remote sensing monitoring system able to provide real time monitoring of surface deformations, as well as management of ground fall hazards over large areas. The system is designed to trigger early-warning alerts based on specific velocity thresholds in case of impending collapses to evacuate people and machinery at-risk.
"The system has the potential to be deployed during stope bogging cycles, as demonstrated in early underground tests in operating mines. The natural evolution of the system will be in supplying early warning signals to the underground operators to retrieve personnel and remote controlled equipment from the stope area," said Marco Orunesu Preiata, an experienced underground geotechnical engineer that had the initial idea to try this technology in underground.
Safety monitoring for a safe mine
HYDRA-U can fit narrow spaces typical of underground operations and is designed for quick and easy transport and deployment in critical areas by one single person. With a scan range of 200m, even non-accessible areas of underground openings can be safely monitored for elements at risk.
"HYDRA-U provides the high-accuracy (<0.1mm) and high-resolution typical of radar technology and perfectly meets the needs of geotechnical engineers to guarantee a safe access to working places of the complete mine structure, protect the major service openings throughout their designed duty life, and assess the performance of ground supports," said Niccolò Coli, manager of the IDS GeoRadar mining business unit.
Full integration with the IDS GeoRadar IBIS Guardian industry-leading software provides a powerful tool to visualise radar data and alarm on the onset of impending hazardous ground movements.
ApplicationsThe IBIS-FMT system is the latest addition to the IDS family of slope monitoring radars...