GEODATA performs geotechnical measurements and surveying equipment for the construction and underground mining industries.
As an independent partner with more than 25 years of experience, we support private and governmental customers to raise the quality of their products and processes sustainably.
Industrial surveying services and technologies for the mining sector
GEODATA's experience in surveying projects in the mining sector has enabled the company to gain extensive knowledge in delivering high-quality services and products on-time, while maintaining accuracy in adverse conditions.
We offer: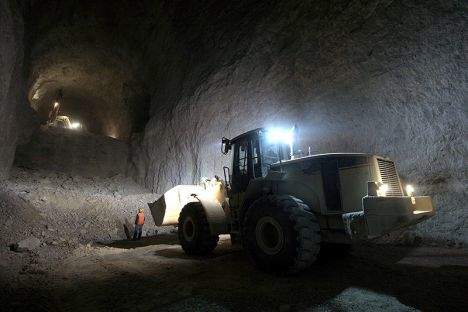 GEODATA specialises in innovative geotechnical equipment for underground mining applications.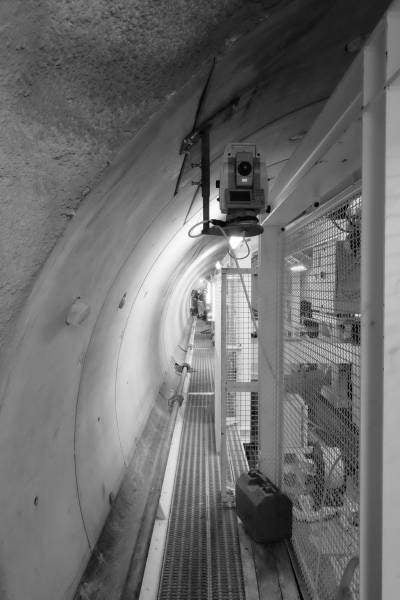 Our sensors are designed to measure tilt, vibration, acoustic and water levels.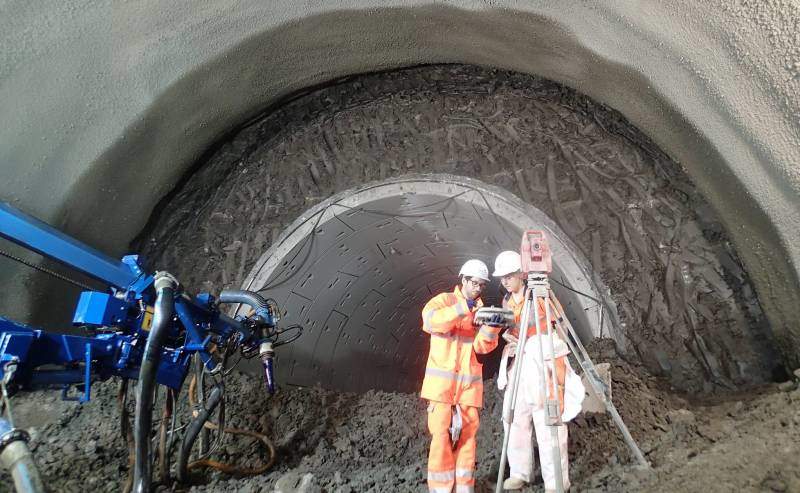 Our solutions are suitable for surveying applications in underground mining sites.
• State-of-the-art 3D precision measurement systems
• Experience with developing and manufacturing
• Industrial as-built documentation
• 3D laser scanning and modelling
• Construction, plant and monitoring surveys
• Monitoring of shape and position tolerances
• Target performance comparisons for construction data
We use innovative surveying technology and incorporate our own software and systems for the calculation processes and display of results.
Our personnel are skilled in mechanical engineering and developing customer-specific measuring systems.
Project management services and consultation for mine operations
GEODATA supports you throughout your surveying project by providing services such as consultation, project management, measurements, control surveys, and delivery of precise data and information.
In order to maintain data accuracy and integrity, we only use the latest surveying technology and incorporate our own solutions in the calculation processes and displaying of results.
Surveying sensors, software and solutions
GEODATA operates a specialised mechanical and electronic production facility, which also includes dedicated development units.
As a comprehensive provider of surveying and geotechnical equipment, we can easily adapt to evolving market requirements that meets your requirements.
Our products include a range of measurement solutions, guidance systems for tunnel boring machines (TBMs) and roadheaders, as well as tunnel laser scanner systems, strain meters, extensometers and crack meters.
We offer a selection of sensors that comprises piezometers and inclinometers, in addition to vibration, acoustic, water level, and tilt sensors.
Our software portfolio includes the Eupalinos surveying software, Kronos tunnel information system and the Damos universal data acquisition system.
About GEODATA
GEODATA develops and distributes its own hardware and software, using a broad spectrum of international partnerships to build its reputation as a flexible, innovative and solution-oriented supplier.
Since 1987, we have been active in the underground construction industry. Our close proximity to the Mining University of Leoben and the significant role Austria is playing in tunnel construction are two reasons why we have always been a leader in introducing new technologies. The scope of our services has been continuously extended in close cooperation with scientists, owners, engineering firms and construction companies.