Digital Surveying
Down-Hole Surveying Services and Equipment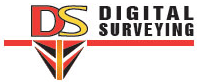 Address
39D Botha Street,
Oberholzer,
Carletonville 2500,
Other,
South Africa
Phone
Established in South Africa in 2001, Digital Surveying is part of the DHS group of companies, a global leader in directional surveying services and products.
We are a specialist directional surveying and products company servicing the mining, exploration, civil engineering, oil and gas industries. Utilising only the most advanced technology, we provide unsurpassed levels of quality and customer service to our clients.
Drilling programs for mining companies
Digital Surveying's products and services have become an essential part of drilling programs for every major mining and drilling company on the African continent. We are one of Africa's largest and most well-respected downhole services and products companies with permanent offices in South Africa, Tanzania, Ghana and Abu Dhabi.
Our philosophy of continuous improvement and pro-active management, coupled with utilisation of worlds best technology, ensures our products and services are delivered efficiently, productively and with absolute confidence.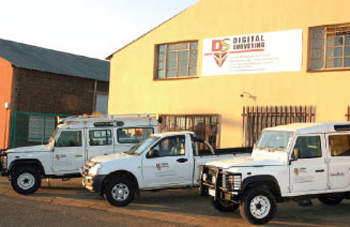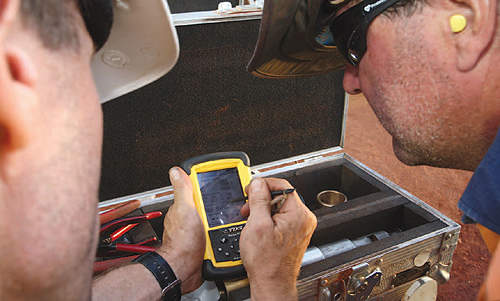 Due to our association with companies such as FlexIT, Reflex, SEG and GeoMole, we cater for all your value adding downhole products and services. We can assist with directional surveying, borehole radar, core orientation systems, instrument sales and rentals.
Surveying programs for mining companies
We pride ourselves in providing accurate Gyro survey information, allowing drillers to navigate to a target with precision. Real-time Gyro tool face, inclination and azimuth readout allows for accurate motor and wedge orientation..
Surveying for inside RC rods
Our INS Gyro or GyroSmart are magnetic tools capable of surveying inside the drill string.
Horizontal drill-hole surveying
Manual and mechanical methods are employed to push our precision Gyro surveying instruments horizontally.
Blast-hole surveying
We measure deviation in blast holes, both up-hole and downhole; improving blast efficiency and safety for underground and surface mining companies.
Grade control surveying
We provide high-precision Gyro or EMS directional survey information in real time for grade-control drilling programs, minimising rig downtime and providing on-site directional data.
Borehole radar acquisition
GeoMole our borehole radar JV partner has developed innovative and ground-breaking borehole radar technology, which is proven to delineate ore bodies. The GeoMole radar propagates up to 50m from your drill-hole, giving 3D images of ore-bodies, lithology, dykes, faults and voids.
Digital Surveying uses world-class technology to accurately map the trajectory and give reference to borehole radar delineation.
Surveying raise boreholes
We position raise boreholes ensuring the pilot hole hits the target or can be found underground by surveying inside the rods or open hole as drilling progresses.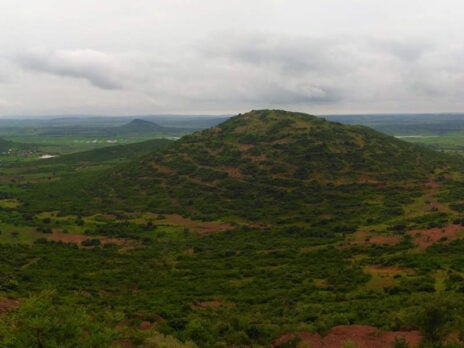 The Nyanzaga gold project, located in the Lake Victoria Goldfields of Tanzania, is being developed by OreCorp.
Digital Surveying
39D Botha Street
Oberholzer
Carletonville 2500
Other
South Africa



Telephone Number




Fax Number




Email Address
Ghana Office
Wepia Apartments no5A
Adjiriganor
Accra
East Legon
Other
Ghana



Telephone Number




Fax Number




Email Address