Aurea Imaging
Advanced Remote Sensing for Mining Applications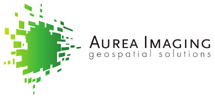 Address
Leuvensesteenweg 613,
1930 Zaventem,
Other,
Belgium
Phone
Aurea Imaging performs spectral analysis to classify lithology and facies from hyperspectral cubes acquired from sensors on satellite and aircraft, and combines such analysis with ancillary information. We use this information to update geological maps and highlight potential high concentrations of minerals.
Spectral analysis to classify lithology and facies
Since its invention, imagery from satellite sensors has benefited geologists, scientists and exploration managers in earth sciences. The platform's sensors containing multiple band colours allow them to interpret wavelengths that cannot be seen by the human eye. Near-infrared, short-wave infrared and thermal-infrared imaging help to identify the difference in structural features of the earth's surface.
Aurea Imaging extracts data of reflection and absorption properties of soils, rock and vegetation in order to obtain actual surface lithologies and identify clays, oxides and soils from satellite images. The detected superficial composites are often related to underground deposits of copper, gold or other metals.
By mapping large areas, ground exploration and test drillings can be planned in a more effective may. In combination with the topography of the area, costs, exploitation and transport possibilities can be optimally planned.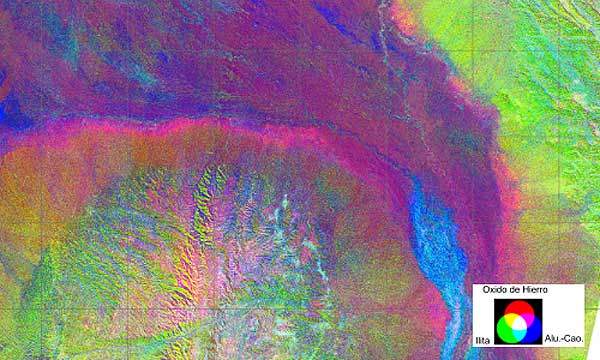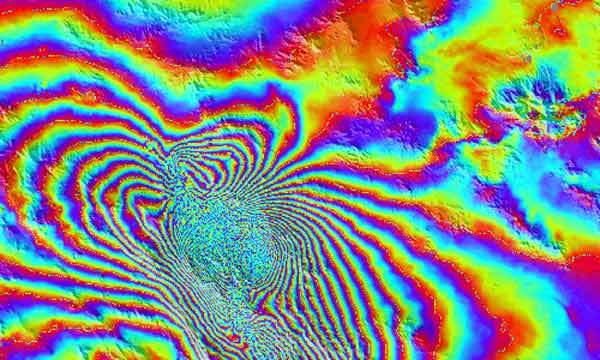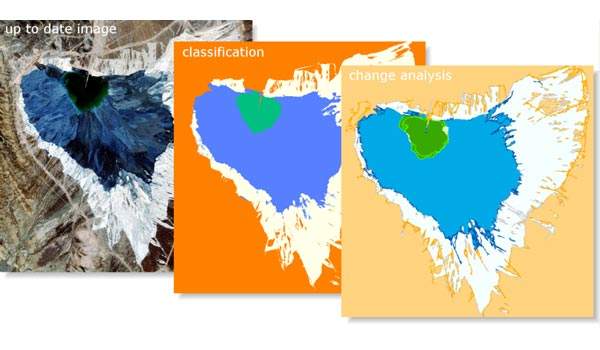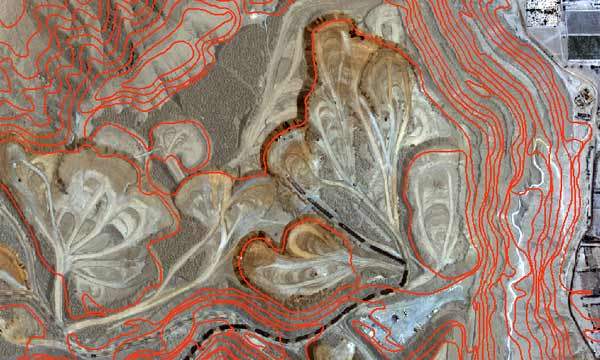 Land-monitoring practices and repeatable cartographic analysis
Space-borne data sources provide regular, systematic and synoptic views of all areas of the globe with a consistent geometry at affordable cost. Aurea Imaging provides effective land-monitoring practices and repeatable cartographic analysis.
Image pixels are assigned a class in order to interpret the image. Every class has a shape, perimeter, area, amount of elements and location. These can change over time, and by monitoring the change in parameters, we can detect changes in the environment.
For example, Aurea Imaging has been providing essential information of change for the management of mining waste. The maps provide a clear overview with the location of the changes. These maps can be delivered in AutoCAD format and common GIS formats.
Topographic maps for mining
Mining activity planning requires up-to-date topographic information for change monitoring and rapid situation assessment. Aurea Imaging provides topographic maps for mining retrieved from very-high-resolution satellite images (radar and optical sensors at 1Mpx size).
Mining activity implies a movement of several tons of soil and rocks every day. For monitoring and security reasons, mine administrations preferably quantify the amount of moved mass. On the one hand, topographers use advanced instruments to measure the relief. GPS technology and automated total-stations provide very detailed models of the ever-changing relief. Nevertheless, these methods are work-intensive and mostly provide information about restricted areas.
On the other hand, remote-sensing techniques can provide digital elevation models over larger areas in open-pit mines, avoiding the work-intensive field measurements. Aurea Imaging produces digital elevation models extracted from imagery from UAV platforms and satellites as well as field measurements with GPS and total-station.
Detection of mine surface deformations
Aurea Imaging uses InSAR technology to detect mine surface deformations (induced by open-pit and underground mining operations), and to monitor changes in pit depths, waste dump height and levels of tailing dumps.
Surface deformations and slope stability are very important issues to the mining industry. Main consequences are related to a potential source of danger for people and equipment, and mine scheduling disruption. Moreover, they can affect buildings and other man-made structures. These consequences induce very important cost increase for the mining activity.
The effective prediction and management of mining-induced surface deformations should be a key concern for the mining industry. Aurea Imaging uses SAR interferometry to derive interferograms composed of fringes representing topography and ground displacements.
Aurea Imaging Limited
Leuvensesteenweg 613
1930 Zaventem
Other
Belgium



Telephone Number




Fax Number




Email Address